Editors Overview
rrjofst maintains an Editorial Board of practicing researchers from around the world, to ensure manuscripts are handled by editors who are experts in the field of study.
About the Journal
Research & Reviews: Journal of Food Science & Technology [2278-2249(e)] is a peer-reviewed hybrid open-access journal launched in 2011 focused on the publication of current research work carried out under Food Science and Technology. This journal covers all major fields of applications in Food Science and Technology. Publication Charge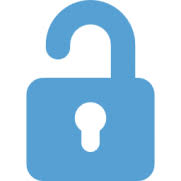 Open Access
Focus and Scope
Food safety and microbiology: disease-causing microorganisms, contaminants, toxins, food substrates, bacteria, viruses, fungi, parasites, bacteriophages, rapid methods, biosensors, interventions, microorganisms, biological hazard, Bacteria, Fungi, Incidence, Food Microbiology, Escherichia coli, Clostridium Botulinum, Salmonella, Food Chemistry & Allergens.
Food engineering: Food manufacturing, Food operations, processing, production, handling, storage, conservation, control, packaging and distribution, food science, sterilization, freezing, extrusion, and food microbiology.
Food processing technologies: Inactivation, Enzymes, Food Processing, Fermentation, Irradiation, Proteins, Shelf Life, Pasteurization, selection, preservation, processing, packaging, distribution, microwave-vacuum technology, agricultural technologies, foodstuff.
Food chemistry: nutrients, carbohydrates, protein, fat, fiber, proteins and enzymes, lipids, carbohydrates, vitamins, flavors and colorants, minerals, micro components, biochemical nature of food, Fermentation, dairy products, Fat & Sugar Substitutes.
Food Packaging and Processing: sterilization, pasteurization, decontamination, storing, filtering, fermenting, extracting, concentrating, microwaving, packaging, Physical, chemical, and biological sources.
Food Grading: food-quality, nutritional, acidulant, acidulent, food-processing, food-safe,non-family, inspection, food products.
Bioprocess and Food Enzyme Technology: Enzymatic bioprocessing, substrates, moderate temperatures, pH, Bioprocess, Enzyme, Bioreactor, Kinetics, alcohol production, starch, sugar, extract, Food flavor.
Food Safety and Defense: Separate, cooked, Bacteria. Living single-celled organisms, biological hazard, Contamination, Cross-contamination, Foodborne illness, Food contact surface, Fungi, Incidence.
Food Storage and Preservation: drying, refrigeration, fermentation, pasteurization, freezing, irradiation, the addition of chemicals, temperature, Root cellaring, Infused vinegar, values, color, texture, flavor, Drying, Curing, Fermenting, Pickling, Sugaring, Canning.
Food quality assurance: process control, acceptance sampling, control charts, product quality control, cross-check, review, survey, vetting, Specify the Ingredients List, Supplier List, Process Records, Good Manufacturing Procedures (GMPs), and Product Requirements.
Open Access Statement
The Research & Reviews : Journal of Food Science & Technology (rrjofst) is an open-access (OA) publication which provides immediate open access to its content on the principle that making research freely available to the public supports a greater global exchange of knowledge. All published works will be available to a worldwide audience, free, immediately upon publication. Publication in the journal is subject to payment of an article processing charge (APC). The APC serves to support the journal and ensures that articles are freely accessible online in perpetuity under a Creative Commons licenses.
Publication Ethics Statement
rrjofst fully adhere to Code of Conduct of Publication Ethics (COPE) and to its Best Practice Guidelines. The Editorial Team enforces a rigorous peer-review process with strict ethical policies and standards to ensure the addition of high-quality scientific studies to the field of scholarly publication. In cases where rrjofst becomes aware of ethical issues, it is committed to investigating and taking necessary actions to maintain the integrity of the literature and ensure the safety of research participants. Click here to read more about the Research & Publication virtue ethics
Content Disclaimer
All the information's, opinions, and views mentioned here represents the authors and the contributions of the articles.
Publication of articles, advertisements, or product information does not constitute endorsement or approval by the journal.
Cannot be help responsible for any error or consequences while using the information updated in this journal.
Although every effort is done by rrjofst to see that there's no any inaccurate data, misleading data, opinion or statement within the journal, the data and opinions appearing in the articles are the responsibility of the contributors concerned.