Editors Overview
ijth maintains an Editorial Board of practicing researchers from around the world, to ensure manuscripts are handled by editors who are experts in the field of study.
About the Journal
International Journal of Trends in Humanities is a peer-reviewed open-access journal launched in 2023 that aims to publish high-quality, original research papers and review articles in the field of humanities. The journal is dedicated to providing a platform for scholars, researchers, and professionals from various disciplines of humanities, including literature, language, philosophy, history, culture, art, and others.
The journal adheres to a double-blind peer-review process to ensure the quality of the published research. The primary objective of IJTH is to provide a platform for academics, researchers, and practitioners to share their research findings, knowledge, and experiences and to promote interdisciplinary research in the field of humanities. Publication Charge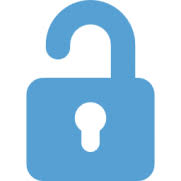 Open Access
Focus and Scope
Literature and Language Studies:

Literature, Language, Literary Theory, Linguistics, Comparative Literature, Translation Studies, Stylistics, Discourse Analysis, Rhetoric, Poetics, Sociolinguistics, Pragmatics, Corpus Linguistics, Philology, Creative Writing, Fiction, Poetry, Drama, Narrative, Criticism, Semiotics, Intertextuality, Intercultural Communication, Multilingualism, Language Teaching, Second Language Acquisition, Bilingualism, Psycholinguistics, Cognitive Linguistics, Forensic Linguistics, Language and Gender, Language and Power, Language and Society.

Philosophy and Ethics:

Philosophy, Ethics, Epistemology, Metaphysics, Logic, Aesthetics, Political Philosophy, Moral Philosophy, Applied Ethics, Bioethics, Environmental Ethics, Feminist Ethics, Business Ethics, Professional Ethics, Normative Ethics, Metaethics, Virtue Ethics, Deontology, Consequentialism, Existentialism, Phenomenology, Continental Philosophy, Analytic Philosophy, Eastern Philosophy, Western Philosophy, Philosophy of Mind, Philosophy of Language, Philosophy of Science, Philosophy of Religion, Philosophy of Art, Epistemic Injustice, Cognitive Bias, Moral Dilemmas, Moral Reasoning, Moral Responsibility, Human Rights, Social Justice, Global Ethics.

History and Archaeology:

History, Archaeology, Ancient Civilizations, World History, Regional History, Cultural History, Economic History, Social History, Political History, Military History, Intellectual History, Environmental History, Public History, Oral History, Genealogy, Historical Methodology, Historical Archaeology, Anthropology, Paleontology, Classical Archaeology, Near Eastern Archaeology, Medieval Archaeology, Historical Geography, Material Culture Studies, Heritage Studies, Museum Studies, Digital Humanities, Historical Linguistics, Historical Demography, Historical Sociology, Historical Anthropology.

Culture and Society:

Culture, Society, Cultural Studies, Media Studies, Communication Studies, Gender Studies, Ethnic Studies, Postcolonial Studies, Critical Race Theory, Queer Theory, Disability Studies, Sociology, Anthropology, Political Science, Psychology, Folklore Studies, Popular Culture Studies, Consumer Culture, Globalization, Transnationalism, Diaspora Studies, Cultural Identity, Multiculturalism, Cultural Policy, Cultural Heritage, Cultural Diplomacy, Intercultural Relations, Performance Studies, Visual Culture, Film Studies, Television Studies, Musicology, Fashion Studies, Food Studies, Tourism Studies.

Art and Architecture:

Art, Architecture, Visual Arts, Performing Arts, Fine Arts, Applied Arts, Design, Art History, Aesthetics, Art Criticism, Art Theory, Painting, Sculpture, Photography, Printmaking, Drawing, Illustration, Graphic Design, Fashion Design, Interior Design, Landscape Architecture, Urban Design, Building Technology, Architectural History, Architectural Theory, Modern Architecture, Contemporary Art, Public Art, Street Art, Installation Art, Performance Art, Dance, Theater, Music, Film, Video Art, Sound Art, Digital Art, Virtual Reality Art.

Interdisciplinary Studies:

Interdisciplinary Studies, Multidisciplinary Studies, Transdisciplinary Studies, Intersectionality, Systems Thinking, Complex Systems, Cybernetics, Sustainability Studies, Environmental Studies, Science, Technology, Engineering, Mathematics (STEM), Humanities, Social Sciences, Arts, Health Sciences, Business Studies, Information Studies, Education, Law, Policy Studies, Innovation, Creativity, Collaboration, Cross-Disciplinary Research, Knowledge Integration, Epistemology, Methodology, Interdisciplinary Education, Interdisciplinary Communication, Interdisciplinary Research Centers, Team Science, Holistic Approaches.
Keywords:
Humanities

Social sciences

Interdisciplinary studies

Literature

Language studies

Philosophy

Ethics

History

Archaeology

Culture

Society

Art

Architecture

Transdisciplinary research

Epistemology

Methodology

Intercultural communication

Multiculturalism

Globalization

Human rights

Environmental studies

Sustainability

Heritage studies

Digital Humanities

Public history

Cultural diplomacy

Performance studies

Visual culture

Multilingualism

Comparative literature

Translation studies

Aesthetics

Art criticism

Art Theory

Architectural history

Architectural theory
Open Access Statement
The International Journal of Trends in Humanities (ijth) is an open-access (OA) publication which provides immediate open access to its content on the principle that making research freely available to the public supports a greater global exchange of knowledge. All published works will be available to a worldwide audience, free, immediately upon publication. Publication in the journal is subject to payment of an article processing charge (APC). The APC serves to support the journal and ensures that articles are freely accessible online in perpetuity under a Creative Commons licenses.
Publication Ethics Statement
ijth fully adhere to Code of Conduct of Publication Ethics (COPE) and to its Best Practice Guidelines. The Editorial Team enforces a rigorous peer-review process with strict ethical policies and standards to ensure the addition of high-quality scientific studies to the field of scholarly publication. In cases where ijth becomes aware of ethical issues, it is committed to investigating and taking necessary actions to maintain the integrity of the literature and ensure the safety of research participants. Click here to read more about the Research & Publication virtue ethics
Content Disclaimer
All the information's, opinions, and views mentioned here represents the authors and the contributions of the articles.
Publication of articles, advertisements, or product information does not constitute endorsement or approval by the journal.
Cannot be help responsible for any error or consequences while using the information updated in this journal.
Although every effort is done by ijth to see that there's no any inaccurate data, misleading data, opinion or statement within the journal, the data and opinions appearing in the articles are the responsibility of the contributors concerned.