Editors Overview
ijd maintains an Editorial Board of practicing researchers from around the world, to ensure manuscripts are handled by editors who are experts in the field of study.
About the Journal
International Journal on Drones is a peer-reviewed open-access journal launched in 2023 that focuses on the latest developments, research, and applications related to drones and unmanned aerial vehicles (UAVs). The journal aims to provide a platform for researchers, engineers, practitioners, and students to publish high-quality papers on topics related to drones.
The scope of the journal includes both theoretical and practical aspects of drone technology. The journal welcomes original research articles, reviews, case studies, and technical notes that present new findings and insights in the field of drones. Manuscripts that focus on innovative and interdisciplinary approaches to drone technology are highly encouraged. Publication Charge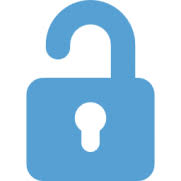 Open Access
Focus and Scope
Drone design, development, and control:

Drone design, drone development, drone control, unmanned aerial vehicles, UAVs, quadcopters, rotorcraft, fixed-wing drones, drone propulsion, drone navigation, drone autonomy, drone stability, drone sensors, drone payloads, drone communication, drone software, drone hardware, drone testing, drone simulation, drone prototyping.

Drone applications in agriculture, forestry, environment, and wildlife conservation:

Drone agriculture, precision agriculture, crop monitoring, crop mapping, plant counting, plant health analysis, soil mapping, irrigation management, forestry management, forest health monitoring, tree counting, tree height measurement, forest fire monitoring, environmental monitoring, pollution tracking, climate change monitoring, wildlife tracking, wildlife census, anti-poaching efforts, habitat monitoring, marine mammal monitoring, marine conservation, ocean monitoring, coastline mapping.

Drone-based sensing and data acquisition:

Drone sensing, drone data acquisition, remote sensing, aerial photography, photogrammetry, LiDAR, hyperspectral imaging, thermal imaging, multispectral imaging, SAR (Synthetic Aperture Radar), aerial surveying, topographic mapping, 3D mapping, point clouds, data fusion, data processing, data analysis, machine learning, computer vision, object detection, anomaly detection, change detection, feature extraction, image classification.

Drone-based delivery and logistics:

Drone delivery, drone logistics, last-mile delivery, e-commerce delivery, medical delivery, emergency response, disaster relief, package delivery, cargo transport, urban air mobility, air traffic management, flight planning, route optimization, drone fleet management, drone charging, drone docking, autonomous drones, delivery drones, cargo drones, drone swarms, drone airspace integration, regulatory frameworks.

Drone-based communication networks and Swarm intelligence:

Drone communication networks, drone swarms, swarm intelligence, swarm robotics, swarm algorithms, flocking behavior, collective decision-making, decentralized control, distributed systems, wireless communication, mesh networks, ad hoc networks, multi-agent systems, mission planning, coordination, synchronization, network topology, routing, security, privacy, reliability, scalability.

Drone safety, security, and regulations:

Drone safety, drone security, drone regulations, drone laws, privacy, cyber security, physical security, safety management, risk assessment, safety guidelines, safety protocols, safety procedures, safety standards, safety training, safety certification, airworthiness, flight safety, safety culture, safety awareness, safety audits, safety inspections, safety incident reporting, safety investigations, no-fly zones, restricted airspace, flight restrictions, identification and tracking, counter-drone measures.

Drone-human interaction and social aspects of drones:

Drone-human interaction, human factors, user-centered design, user experience, drone perception, public acceptance, social impact, ethical considerations, privacy concerns, noise pollution, visual pollution, aesthetics, cultural differences, user behavior, user feedback, stakeholder engagement, community involvement, educational programs, public outreach, drone journalism, artistic expression, recreation, leisure activities, sports competitions, entertainment.

Keywords:
Unmanned aerial vehicles

Drone design and development

Drone control and autonomy

Drone applications in agriculture, forestry, environment, and wildlife conservation

Drone-based sensing and data acquisition

Drone-based delivery and logistics

Drone-based communication networks and swarm intelligence

Drone safety, security, and regulations

Drone-human interaction and social aspects of drones

Artificial intelligence and machine learning for drones

Computer vision and image processing for drones

Navigation and localization for drones

Sensor Fusion and Perception for Drones

Multi-robot systems and swarm robotics

Drone experimentation, testing, and validation

Real-world deployments and case studies

Emerging trends and future directions in drone technology and applications.
Open Access Statement
The International Journal on Drones (ijd) is an open-access (OA) publication which provides immediate open access to its content on the principle that making research freely available to the public supports a greater global exchange of knowledge. All published works will be available to a worldwide audience, free, immediately upon publication. Publication in the journal is subject to payment of an article processing charge (APC). The APC serves to support the journal and ensures that articles are freely accessible online in perpetuity under a Creative Commons licenses.
Publication Ethics Statement
ijd fully adhere to Code of Conduct of Publication Ethics (COPE) and to its Best Practice Guidelines. The Editorial Team enforces a rigorous peer-review process with strict ethical policies and standards to ensure the addition of high-quality scientific studies to the field of scholarly publication. In cases where ijd becomes aware of ethical issues, it is committed to investigating and taking necessary actions to maintain the integrity of the literature and ensure the safety of research participants. Click here to read more about the Research & Publication virtue ethics
Content Disclaimer
All the information's, opinions, and views mentioned here represents the authors and the contributions of the articles.
Publication of articles, advertisements, or product information does not constitute endorsement or approval by the journal.
Cannot be help responsible for any error or consequences while using the information updated in this journal.
Although every effort is done by ijd to see that there's no any inaccurate data, misleading data, opinion or statement within the journal, the data and opinions appearing in the articles are the responsibility of the contributors concerned.