Editors Overview
osmj maintains an Editorial Board of practicing researchers from around the world, to ensure manuscripts are handled by editors who are experts in the field of study.
About the Journal
Omni Science: A Multi-disciplinary Journal [2231-0398(e)] is a peer-reviewed hybrid open-access journal launched in 2014 attempts to bring out primarily, rich research and review papers embodying the concepts that fall under the scope of the definition of omniscience, i.e. being universal knowing everything unlimited knowledge. The Journal seeks to encompass the well sought-after domains of Science and Spirituality. Publication Charge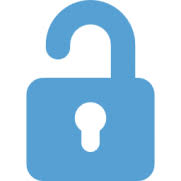 Open
Access
Focus and Scope
Language & Communication: accent, dialect, expression, jargon, prose, sound, speech, style, lingo, mother tongue, speech, tongue, vocabulary, vernacular, conduct, convey, give, impart, spread, transfer, transfuse, transmit, connection, contact, conversation, delivery, intelligence, link, transmission, advice, Active listening, encoding, medium of transmission, decoding, feedback, Source, Encoding, Channel, Decoding, Receiver, Feedback, Context, Response.

Education: Education, Montessori, Higheredjobs, Department of Education, Sped, Homeschooling, Higher education, Reflection, Assessment, Presentation, Identifying Topics, instruction, schooling, teaching, training, tuition, tutelage, tutoring, erudition, knowledge, learnedness, literacy, scholarship, intellectual, academic, academical, scholarly, scholastic, Formal Education, Informal Education, Non-formal Education, pedagogy, instruction, school, curriculum, primary school, elementary school, middle school, secondary school, high school, postsecondary.

Philosophy: theoretical philosophy, metaphysics, epistemology, practical philosophy, ethics, social, political philosophy, aesthetics, logic, history of philosophy, Phenomenology, credo, creed, doctrine, dogma, gospel, ideology., ideology, testament, love of wisdom, Axiology.

Theology: divinity, theological system, philosophy, theological, spirituality, religious faith, practice, experience, belief, creed, doctrine, dogma, faith, credo, theism, the study of scripture, the study of scripture, thinking about God, the study of God, Angelology, the study of angels, Bibliology, the study of the Bible, Christology, the study of Christ, Ecclesiology, the study of the church, Eschatology, study of the end times, Hamartiology, the study of sin, Paterology, the study of God the Father, Pneumatology, the study of the Holy Spirit, scripture, tradition.

Social Science: human behavior, social aspects, cultural aspects, psychology, political science, economics, sociology, history, geography, psychology, social studies, anthropology, History, Law, Linguistics, Archaeology.

Information Science: collection, storage, retrieval, use of information, computer sciences, cognitive science, psychology, mathematics, logic, information theory, electronics, communications, linguistics, economics, classification science, systems science, library science, management science, informatics, information processing, information services, information studies, information theory, library science.

Human Beliefs and Spiritual Values: assurance, certainty, certitude, conviction, positiveness, sureness, religion, faith, feeling, acceptance, assumption, conclusion, confidence, conviction, expectation, devotion, godliness, holiness, pietism, piety, piousness, religiosity, reverence, finding meaning, altruistic love, self-awareness, visioning, authenticity, spiritual growth of personality, spirit, trickster, sprite, deity, religious value, spiritual force, religious treasure, sacred treasure, Ignatian, piousness, holiness, spirituality, unearthliness, religiosity, spiritualism, spiritism, otherworldliness, church property, truths, peace, love, righteousness, and non-violence, conscience, Love, Generosity, Restraint, Truth, Clarity.

Moral Studies, Virtues, and Values: good education, proper education, decent education, ethical education, ethical foundation, ethical framework, good training, human principles, truthfulness, honesty, charity, hospitality, tolerance, love, kindness, sympathy, character, decency, goodness, honesty, integrity, morality, probity, rectitude, ideals, ethics, conduct, attitude, beliefs, character, code, morals.

Science and Religion: clerical, devout, doctrinal, holy, moral, pious, sacred, sectarian, the body of knowledge, art, discipline, education, information, learning, skill, system, technique, observation, identification, description, experimental investigation, theoretical explanation, expertness, experience, spirituality.

Natural Sciences: biology, physics, chemistry, life sciences, pure science, the science of matter, animal biology, anthropology, biological science, bioscience, botany, ecology, environmental science, Geology, physical science, Study of Life, Study of Living Organisms, Space Sciences, Earth Sciences, Zoology, Genetics, Microbiology, Astronomy.
Open Access Statement
The Omni Science: A Multi-disciplinary Journal (osmj) is an open-access (OA) publication which provides immediate open access to its content on the principle that making research freely available to the public supports a greater global exchange of knowledge. All published works will be available to a worldwide audience, free, immediately upon publication. Publication in the journal is subject to payment of an article processing charge (APC). The APC serves to support the journal and ensures that articles are freely accessible online in perpetuity under a Creative Commons licenses.
Publication Ethics Statement
osmj fully adhere to Code of Conduct of Publication Ethics (COPE) and to its Best Practice Guidelines. The Editorial Team enforces a rigorous peer-review process with strict ethical policies and standards to ensure the addition of high-quality scientific studies to the field of scholarly publication. In cases where osmj becomes aware of ethical issues, it is committed to investigating and taking necessary actions to maintain the integrity of the literature and ensure the safety of research participants. Click here to read more about the Research & Publication virtue ethics
Content Disclaimer
All the information's, opinions, and views mentioned here represents the authors and the contributions of the articles.
Publication of articles, advertisements, or product information does not constitute endorsement or approval by the journal.
Cannot be help responsible for any error or consequences while using the information updated in this journal.
Although every effort is done by osmj to see that there's no any inaccurate data, misleading data, opinion or statement within the journal, the data and opinions appearing in the articles are the responsibility of the contributors concerned.