Editors Overview
ijv maintains an Editorial Board of practicing researchers from around the world, to ensure manuscripts are handled by editors who are experts in the field of study.
About the Journal
International Journal of Vaccines is a peer-reviewed open-access journal launched in 2023 that focuses on the International Journal of Vaccines was on all facets of vaccine research. It explains the complex characteristics of atypical disease symptoms followed by chronic disease development, whose diagnosis results in the discovery of novel aspects or mechanisms in the pathology of that disease boosting the immune system, the body & natural system for combating disease. The International Journal of Vaccines is happy to accept research papers, review articles, case reports, and popular articles. In the field of medicine, it points the way toward the development of novel treatments or processes for the treatment of long-term illnesses.
Scientific findings, both theoretical and experimental, should be published in as much detail as possible. The length of the articles is therefore not limited. To enable the replication of the results, all experimental and computational data must be made available. Publication Charge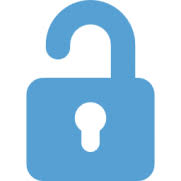 Open
Access
Focus and Scope
Animal models for immune disorders

: Neuroscience, Experimental autoimmune encephalomyelitis, Experimental autoimmune neuritis, T cell, multiple sclerosis, Neutrophils, Inflammation, Autoimmunity, Cytokines, Immune complexes, inflammatory bowel disease, Germ-free animal, Probiotics.

Virology and immunity:

Papillomaviruses, Humoral immunity, Cellular immunity, Vaccines, Innate immunity, Pattern recognition receptors, antibodies, protective immunity, Virus neutralization, Recombinant viral protein, Nucleocapsid protein, Cell-mediated immunity, DNA vaccine, Viral load, Immune tolerance, Viral pathogenesis.

Immune evasion:

Immunopathogenesis, vaccine development, efficacy assessment, immunological reactions to vaccines, DNA vaccines, viral vaccines for animals, human vaccinations, and vaccination adjuvants, Vaccination vectors, adjuvants, and immunomodulators.

Types of Vaccines:

Inactivated vaccines, Live-attenuated vaccines, Messenger RNA (mRNA) vaccines, Subunit, recombinant, polysaccharide, and conjugate vaccines.

Vaccinations for bioterrorism:

AIDS vaccines, gene vaccines, therapeutic vaccines for AIDS Policy and regulatory affairs, Commercial utilization of Vaccines, Plant-based vaccines, Vaccination and Vaccine Safety, Research and development for vaccines, Cancer immunotherapy

Keywords:

Immunology Segment

Immune Disorder Segment

Virology Segment

Vaccine Development Segment

Immunological Reaction Segment

DNA Vaccine Segment

Several Vaccinations Segment

Bioterrorism Segment

Policy and Regulatory Affairs Segment

Cardiovascular Biology Segment

Cancer Immunotherapy Segment

Vaccination and Vaccine Segment

Vaccines against Infectious Diseases

Segment

Therapeutic Vaccines and Antibody

Therapeutics Segment
Open Access Statement
The International Journal of Vaccines (ijv) is an open-access (OA) publication which provides immediate open access to its content on the principle that making research freely available to the public supports a greater global exchange of knowledge. All published works will be available to a worldwide audience, free, immediately upon publication. Publication in the journal is subject to payment of an article processing charge (APC). The APC serves to support the journal and ensures that articles are freely accessible online in perpetuity under a Creative Commons licenses.
Publication Ethics Statement
ijv fully adhere to Code of Conduct of Publication Ethics (COPE) and to its Best Practice Guidelines. The Editorial Team enforces a rigorous peer-review process with strict ethical policies and standards to ensure the addition of high-quality scientific studies to the field of scholarly publication. In cases where ijv becomes aware of ethical issues, it is committed to investigating and taking necessary actions to maintain the integrity of the literature and ensure the safety of research participants. Click here to read more about the Research & Publication virtue ethics
Content Disclaimer
All the information's, opinions, and views mentioned here represents the authors and the contributions of the articles.
Publication of articles, advertisements, or product information does not constitute endorsement or approval by the journal.
Cannot be help responsible for any error or consequences while using the information updated in this journal.
Although every effort is done by ijv to see that there's no any inaccurate data, misleading data, opinion or statement within the journal, the data and opinions appearing in the articles are the responsibility of the contributors concerned.