Editors Overview
ijes maintains an Editorial Board of practicing researchers from around the world, to ensure manuscripts are handled by editors who are experts in the field of study.
About the Journal
The International Journal of Education Sciences is a peer-reviewed open-access journal launched in 2023 that aims to publish high-quality research in the field of education. The journal's focus is on original research that contributes to the advancement of knowledge in education and related disciplines. IJES welcomes contributions from researchers, educators, and practitioners from around the world.IJES aims to publish articles that are both theoretically rigorous and empirically sound. The journal's editorial board comprises leading scholars in education and related fields, who bring a wealth of expertise and experience to the review process. IJES also provides authors with timely and constructive feedback on their submissions, with a commitment to maintaining the highest standards of academic rigor and integrity. Publication Charge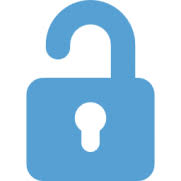 Open
Access
Focus and Scope
Educational psychology:

Learning, Motivation, Instruction, Cognition, Memory, Attention, Perception, Emotion, Intelligence, Development, Assessment, Evaluation, Feedback, Self-regulation, Metacognition, Transfer, Problem-solving, Creativity, Diversity, Inclusion.
Curriculum and instruction:

Curriculum Design, Curriculum Development, Curriculum Evaluation, Instructional design, Instructional strategies, Teaching methods, Pedagogy, Andragogy, Bloom's taxonomy, Differentiation, Assessment for learning, Formative assessment, Summative assessment, Authentic assessment, Rubrics, Feedback, Student engagement, Active Learning, Cooperative Learning, Project-based learning.
Assessment and evaluation:

Assessment design, Test development, Standardized tests, Performance assessments, Authentic assessments, Rubrics, Grading, Feedback, Formative assessment, Summative assessment, Criterion-referenced assessment, Norm-referenced assessment, Validity, Reliability, Fairness, Bias, Item analysis, Assessment literacy, Assessment data analysis, Evaluation design.
Educational technology:

E-learning, Blended learning, Online learning, Digital literacy, Digital citizenship, Educational software, Learning management systems, Mobile learning, Virtual reality, Augmented reality, Gamification, Social media in education, Educational apps, Adaptive learning, Artificial intelligence in education, Computer-assisted instruction, Technology Integration, Technological pedagogical content knowledge (TPACK), Flipped learning, Educational technology research.
Teacher education and professional development:

Teacher training, Teacher education programs, Professional Development, Continuing education, Pedagogical knowledge, Content knowledge, Technological pedagogical content knowledge (TPACK), Reflective practice, Mentoring, Coaching, Action research, Teacher Collaboration, Teacher efficacy, Teacher identity, Teacher beliefs, Teacher motivation, In-service training, Pre-service training, Teacher Certification, Teacher retention.
Education policy and leadership:

Education policy analysis, Policy development, Policy implementation, Policy evaluation, Education law, Education finance, Educational governance, Educational leadership, School leadership, Transformational leadership, Instructional leadership, Distributed leadership, Education Administration, Educational accountability, Education reform, Educational equity, Education standards, Education Advocacy, Education lobbying, Education policy research.

International and comparative education:

Global Education, International Education, Cross-cultural education, Comparative Education, Education policy in different countries, Educational systems in different countries, Education and Development, Education and globalization, Education and social justice, Education and human rights, Education and migration, Transnational education, Multicultural education, Intercultural Education, International student mobility, International education standards, International education assessment, International education evaluation, Educational diplomacy, International education research.
Keywords:
Education research

Educational psychology

Curriculum and instruction

Assessment and evaluation

Educational technology

Teacher education and professional development

Education Policy and Leadership

International and comparative education

Learning science

Instructional design

Cognitive psychology

Pedagogy

Learning theories

Educational measurement

Educational statistics

Educational data mining

Educational assessment

Educational program evaluation

Educational management and administration

Educational innovation.
Open Access Statement
The International Journal of Education Sciences (ijes) is an open-access (OA) publication which provides immediate open access to its content on the principle that making research freely available to the public supports a greater global exchange of knowledge. All published works will be available to a worldwide audience, free, immediately upon publication. Publication in the journal is subject to payment of an article processing charge (APC). The APC serves to support the journal and ensures that articles are freely accessible online in perpetuity under a Creative Commons licenses.
Publication Ethics Statement
ijes fully adhere to Code of Conduct of Publication Ethics (COPE) and to its Best Practice Guidelines. The Editorial Team enforces a rigorous peer-review process with strict ethical policies and standards to ensure the addition of high-quality scientific studies to the field of scholarly publication. In cases where ijes becomes aware of ethical issues, it is committed to investigating and taking necessary actions to maintain the integrity of the literature and ensure the safety of research participants. Click here to read more about the Research & Publication virtue ethics
Content Disclaimer
All the information's, opinions, and views mentioned here represents the authors and the contributions of the articles.
Publication of articles, advertisements, or product information does not constitute endorsement or approval by the journal.
Cannot be help responsible for any error or consequences while using the information updated in this journal.
Although every effort is done by ijes to see that there's no any inaccurate data, misleading data, opinion or statement within the journal, the data and opinions appearing in the articles are the responsibility of the contributors concerned.