[{"box":0,"content":"
n
n
n
n
By
[foreach 286]u00a0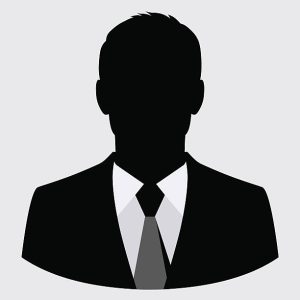 u00a0Gyanendra Kumar Gupta, Gagan Devi,
[/foreach]
nJanuary 7, 2023 at 12:18 pm
n
nAbstract
n
Tinospora Cordifolia plant is a deciduous shrub, sometimes grown as an ornamental, and stem cuttings are a simple way to propagate it. It thrives in practically every type of soil and under a variety of environmental conditions. It has been particularly trained to grow on the Neem tree, and as a result, it is said to have greater therapeutic value. It can also be cultivated by spreading seeds in the monsoon, but seedlings develop much slower than plants cultivated by cutting.
n
n
n
n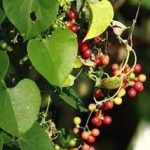 n
n
n
---
n[if 992 equals="Transformative"]
[/if 992][if 992 not_equal="Transformative"]
[/if 992] n
---
nn
n
References
n[if 1104 equals=""]n
1. http://localhost:4001/e-nighantu/bhavaprakashanighantu/?mod=read; Guduchyadi varga; 1-4
2. Agnivesha, Charaka samhita, elaborated by Charak and Dradhbala with Ayurveddeepika commentary by Shri Chakrapanidutta, Edited by: Vaidya Yadavji trikamji acharya, Prolouged by: Prof. R.H.Shingh Published by: Chaukhambha Subharati Prakashan Reprinted 2011
3. Sushruta, V., Sushruta, A., Nagarjuna, C. and Samhita, S., 2008. With commentary Nibandhsangraha of Dalhanacharya, edited by Acharya yadavaji trikamji, Sutrasthana 38/6, 22, 31, 33, 54. Reprint, Chaukhambha surbharti Prakashan, Varanasi, pp. 164–68.
4. Vagabhat, A.H., 2010. With Sarvangsudara vyakhya of Arunadatta and Ayurveda Rasayana of Hemadri, edited by Hari Sadashiva shashtri Paradakara. Reprint, Chaukhambha Prakshana, Varanasi.
5. Bhela Samhita; Girijadaya Shukla, chowkambha Press, Varanasi.
6. Harit. Harit Samhita. Pt. Hariprasad Tripathi editor. Reprinted ed. Harit Chikitsa Sthana chapter no.2, verse no-71 to Harit Samita chapter no.58, verse no.11.Varanasi: Chaukhamba Krishanadas academy; 2009
7. Sharangdhara, Sharangdhar Samhita;With commentaries Aadhamalla and Kasiramas Gudarth Dipika,edited by Pt. Parashuram Shastri Vidyasagar, Reprint Edition 2006, Chaukhamnha Surbharati Prakashana,Varanasi, 2006
8. Acharya Vahata, Astanga Nighantu, Varunadi gana, e-nighantu.
9. Anonymous, Dhanvantari Nighantu, edited by Prof. Priyavrat sharma, reprint Edition; 2012, Chaukhambha Orientalia, Varanasi; 16–17.
10. Madanapala, A. and Nighantu, M., 2009. Pandit Hariharprasad Trivedi. Varanasi: Chaukhambha Krishnadas Academy.
11. Acharya Kaideva, Kaiyadeva Nighantu, Aushadhi varga/20, edited by Prof. Priyavrat Sharma Chaukhambha Orientalia,reprinted edition,2013, Varanasi; 5
12. Narhari pandita, Raja Nighantu, edited by Dr. Indradeva Tripathi, 5th Edition,2010; Chowkhambha Krishnadas Academy, Varanasi, 2066; 31
nn[/if 1104] [if 1104 not_equal=""]n
[foreach 1102]n t
[if 1106 equals=""], [/if 1106][if 1106 not_equal=""], [/if 1106]

n[/foreach]
n[/if 1104]
n[if 1114 equals="Yes"]n
n[/if 1114]
n
n
[if 424 not_equal="Regular Issue"]
Regular Issue
[/if 424]
Open Access
Article
n
Editors Overview
rrjocb maintains an Editorial Board of practicing researchers from around the world, to ensure manuscripts are handled by editors who are experts in the field of study.
n
"},{"box":4,"content":"
n"},{"box":1,"content":"
By [foreach 286]n

n

Gyanendra Kumar Gupta, Gagan Devi

n

[/foreach]
n
[foreach 286] [if 1175 not_equal=""]n t
Professor & HOD,Department of Kriya Sharir, RK Institute of Ayurvedic Medical Sciences,Uttar Pradesh,India

n[/if 1175][/foreach]
n
n
n
Abstract
nTinospora Cordifolia plant is a deciduous shrub, sometimes grown as an ornamental, and stem cuttings are a simple way to propagate it. It thrives in practically every type of soil and under a variety of environmental conditions. It has been particularly trained to grow on the Neem tree, and as a result, it is said to have greater therapeutic value. It can also be cultivated by spreading seeds in the monsoon, but seedlings develop much slower than plants cultivated by cutting.n
n
n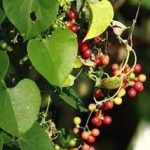 n
n
---
n[if 992 equals="Transformative"]n
nn[/if 992]n[if 992 not_equal="Transformative"]n
n
n
---
[/if 992]n[if 379 not_equal=""]
Browse Figures
n
[/if 379]n
n
References
n[if 1104 equals=""]
1. http://localhost:4001/e-nighantu/bhavaprakashanighantu/?mod=read; Guduchyadi varga; 1-4
2. Agnivesha, Charaka samhita, elaborated by Charak and Dradhbala with Ayurveddeepika commentary by Shri Chakrapanidutta, Edited by: Vaidya Yadavji trikamji acharya, Prolouged by: Prof. R.H.Shingh Published by: Chaukhambha Subharati Prakashan Reprinted 2011
3. Sushruta, V., Sushruta, A., Nagarjuna, C. and Samhita, S., 2008. With commentary Nibandhsangraha of Dalhanacharya, edited by Acharya yadavaji trikamji, Sutrasthana 38/6, 22, 31, 33, 54. Reprint, Chaukhambha surbharti Prakashan, Varanasi, pp. 164–68.
4. Vagabhat, A.H., 2010. With Sarvangsudara vyakhya of Arunadatta and Ayurveda Rasayana of Hemadri, edited by Hari Sadashiva shashtri Paradakara. Reprint, Chaukhambha Prakshana, Varanasi.
5. Bhela Samhita; Girijadaya Shukla, chowkambha Press, Varanasi.
6. Harit. Harit Samhita. Pt. Hariprasad Tripathi editor. Reprinted ed. Harit Chikitsa Sthana chapter no.2, verse no-71 to Harit Samita chapter no.58, verse no.11.Varanasi: Chaukhamba Krishanadas academy; 2009
7. Sharangdhara, Sharangdhar Samhita;With commentaries Aadhamalla and Kasiramas Gudarth Dipika,edited by Pt. Parashuram Shastri Vidyasagar, Reprint Edition 2006, Chaukhamnha Surbharati Prakashana,Varanasi, 2006
8. Acharya Vahata, Astanga Nighantu, Varunadi gana, e-nighantu.
9. Anonymous, Dhanvantari Nighantu, edited by Prof. Priyavrat sharma, reprint Edition; 2012, Chaukhambha Orientalia, Varanasi; 16–17.
10. Madanapala, A. and Nighantu, M., 2009. Pandit Hariharprasad Trivedi. Varanasi: Chaukhambha Krishnadas Academy.
11. Acharya Kaideva, Kaiyadeva Nighantu, Aushadhi varga/20, edited by Prof. Priyavrat Sharma Chaukhambha Orientalia,reprinted edition,2013, Varanasi; 5
12. Narhari pandita, Raja Nighantu, edited by Dr. Indradeva Tripathi, 5th Edition,2010; Chowkhambha Krishnadas Academy, Varanasi, 2066; 31
n[/if 1104][if 1104 not_equal=""]n
[foreach 1102]n t
[if 1106 equals=""], [/if 1106][if 1106 not_equal=""],[/if 1106]

n[/foreach]
n[/if 1104]
n
---
n[if 1114 equals="Yes"]n
n[/if 1114]"},{"box":2,"content":"
Regular Issue
Open Access
Article
n
n
n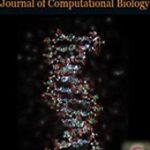 n
n
Research & Reviews : Journal of Computational Biology
n
[if 344 not_equal=""]ISSN: 2319-3433[/if 344]
n
n
n
n
n
n
| | |
| --- | --- |
| Volume | 9 |
| Issue | 1 |
| Received | January 25, 2021 |
| Accepted | February 28, 2022 |
| Published | March 13, 2022 |
n
n
n
n
Editor

n
n
---
n
Reviewer

n
n
---
n n
n"},{"box":6,"content":""}]