By
Nitasha Gandotra
Professional Library Assistant, Central Library, Department of Library and Information Sciences, Meerut Institute of Engineering and Technology, Meerut, Uttar Pradesh, India
Abstract
RFID or Radio Frequency Identification is a technology that is used for tracking and identifying objects or, in other words, inventory control. RFID has been widely used in passports, smartcards, home appliances, merchandise tags, animal's tags, automobiles, for monitoring heart patients and has even gone as far as in the operation of satellites and spacecraft. RFID technology has also entered the library space. This paper lays out the basics of RFID in terms of information and functions and how it has revolutionized the library space both in terms of management, circulation as also security of books and resources and has established a greater level of ease and efficiency at the end of both the library staff as well as the users.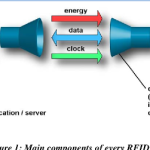 How to cite this article: Nitasha Gandotra RFID and Libraries joals 2021; 8:18-21
---
Full Text
Browse Figures
References
1. Elisabeth Ilie-Zudor, ZsoltKemeny, Peter Egri, Laszlo Monostori. (2006) "RFID technology and its current application," The Modern Information Technology in the Innovation Processes of the Industrial Enterprises-MITIP, ISBN 96386586 57, pp.29-36
2. Kamran Ahsan (2010). Hanifa Shah and Paul Kingston "RFID Applications: An Introductory and Exploratory Study,"IJCSI International Journal of Computer Science Issues, 7(1), pp.3.
3. Sugie, N. (2013). Application of Radio Frequency Identification Technology to study Library users' information seeking-behaviour. Library and Information Science Research, 35(1), pp. 69-77.
4. Singh J., Brar N., & Fong C. (2006). "The State of RFID Applications in Libraries Information Technology and Libraries", 25(1), pp. 24-32.
5. Bahri, S., & Ibrahim, A. (2013). RFID in libraries: A case study on implementation. Library Hi Tech News, 35(5), pp.21-26
6. Coyle, K. (2005). Management of RFID in libraries. Journal of Academic Librarianship, 31(5), pp. 486-489.
7. Yu, S.C. (2008). Implementation of an innovative RFID application in libraries. Library Hi-Tech, 26(3), pp.398-410.
8. Kern, C. (2004). Radio-frequency-identification in libraries. The Electronic Library, 22(2), pp.317-324.
9. Kumar, A. & Kaur, P. (2010). RFID technologies in libraries. Information studies, 16(4), pp. 229-242
10. Nisha, F. (2018). Implementation of RFID technology at Defence Science Library, DESIDOC: a case study. DESIDOC Journal of library & information technology, 38, pp.27-33.
---
Regular Issue
Open Access
Article
| | |
| --- | --- |
| Volume | 8 |
| Issue | 1 |
| Received | March 19, 2021 |
| Accepted | May 28, 2021 |
| Published | June 28, 2021 |