By
A. Ananda Kumar

Geoffrey K. Mweshi

Jackson Sishumba

Nick Pimpa Chisumpa
Associate Professor, Dmi–St. Eugene University, Lusaka, Zambia
Dean, Zcas University, Lusaka, Zambia
Senior Lecturer, Dmi–St. Eugene University, Lusaka, Zambia
Student Scholar, Dmi–St. Eugene University, Lusaka, Zambia
Abstract
The research paper looks deep into the causes of youth unemployment not only does it focus on the causes but the solution of the unemployment levels in Lusaka Zambia. Zambia's Government is aware of the challenges and it has promised to boost employment in general, and jobs for young people in particular. So far, however, its initiatives have not made the difference needed. Many are the times in the life of business that youths are not given the chance or opportunity to express their abilities as regards to the skills they attain while in university. They are so inquisitive to showcase what they have learnt, and such this experience required is just not favorable for them. Business houses have published articles that have helped to this account to understand the ways and methods to be employed so as to curb this time bomb of youth unemployment in Lusaka and Zambia as a whole. The Government of the Republic of Zambia has in many cases talked about reducing the levels of unemployment, but the question is what has been done about it? Therefore, this paper serves that purpose to suggest and bring to light some important insights regarding youth unemployment due to the work experience required by business houses.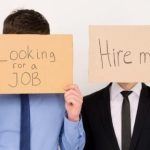 How to cite this article: A. Ananda Kumar, Geoffrey K. Mweshi, Jackson Sishumba, Nick Pimpa Chisumpa Youth Unemployment Based on Work Experience—A Case Study in Lusaka njobm 2021; 4:32-42
---
Full Text
Browse Figures
References
1. Nthewe Andrews, 2010. Let young people play a role in development. Young African Leaders Initiative.
2. Balunzi. Vision for youth in the 21st century a history of gender labor and social development. Kampala: Ministry of Gender Labor and Social Development; 2001.
3. Allatt P, Yeandle S. Youth unemployment and the family: voice of disordered. Times. London: Routledge; 1992.
4. 4André C, Girault C, Diaz M, Sifakis J. Survey of French research and applications based on Petri nets. Lecture Notes in Computer Science. 1980:321–45. doi: 10.1007/3–540–10001–6_31.
5. Commonwealth Youth Program. Report on youth unemployment. London: Commonwealth Secretariat; 2004.
6. Commonwealth Youth Program. Young people and society. London: Commonwealth Secretariat; 2007.
7. Cote Allaher CJ 2000. Generation on hold. The Coming of Age the late 20th century: Stodart: published by Borowski and J. Murray.
8. Guarcello Lorenzo et al. School-to-work transitions: regional overview. In: Garcia M, Fares J, editors: Youth in Africa's Labor Market. World Bank; 2008. p. 109–46.
9. International Labour Organization. Report on youth unemployment: los Angeles American bar publishers; 2005.
10. Leotic A. Challenges faced by youths: published youth charity Fairbridge; 2003.
11. Steers Edward Jr. Lincoln Legends: Myths, Hoaxes, and Confabulations Associated with Our Greatest President. Unversity Press of Kentucky. Lincoln in. 2007;2007.
12. Micklewright John. Education, inequality and transition. Econ Transit. 1999;7(2):343–76. doi: 10.1111/1468–0351.00017.
13. Nial H. Youth labor markets: Regional report for South, East Asia and the Pacific. Owen: World Bank (2009); 2001. Owen A. Gender and development, London. Commonwealth Secretariat; 2009.
14. Owen A. Gender and Development, London. Commonwealth Secretariat. 2009.
15. United Nations Population Fund. Report on youth unemployment. New York: United Nations; 2005.
---
Regular Issue
Open Access
Article
| | |
| --- | --- |
| Volume | 4 |
| Issue | 1 |
| Received | February 12, 2021 |
| Accepted | February 21, 2021 |
| Published | March 3, 2021 |