By
Rendla Pujitha

R. Ramesh Naik
M. Tech Student, Department of Electronics & Communication Engineering, Holy Trinity Educational Society, Holy Mary Institute of Technology and Science, Kondapur, Telangana, India
Assistant Professor, Department of Electronics & Communication Engineering, Holy Trinity Educational Society, Holy Mary Institute of Technology and Science, Kondapur, Telangana, India
Abstract
Our findings reveal a novel kind of circuit capable of performing both XOR and XNOR operations in parallel. Power dissipation and delay are both greatly reduced in the proposed circuits due to their low output capacitance as well as minimal short-circuit power dissipation. We show six new hybrid 1-bit full-adder (FA) circuits that take use of the XOR-XNOR or XOR/XNOR gates' special full-swing function. Each potential circuit layout has both benefits and drawbacks. The proposed designs are simulated in great detail using HSPICE and Cadence Virtuoso to guarantee their functionality. Simulation findings based on an illustration of a 16-nm CMOS process demonstrate that the proposed designs are faster and more power effective than the initial FA system. To increase the PDP of the circuits, a new method of transistor sizing is developed. The proposed approach employs a particle swarm optimization method based on numerical computing to rapidly and correctly discover the best PDP. The transistor size, input noise immunity, output capacitance, and supply and voltage threshold sensitivity are all taken into account while making circuit recommendations.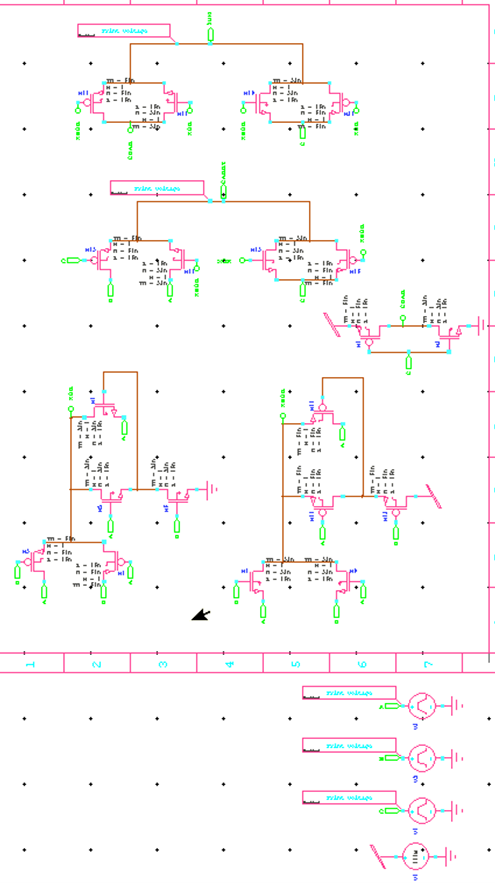 How to cite this article: Rendla Pujitha, R. Ramesh Naik Design and Simulation of Low-power, High-speed Effective Area Mux Based One-bit Full Adder Using CMOS Technology ijvcdt 2023; 01:25-33
---
Browse Figures
References
Kim NS, et al. Leakage current: Moore's law meets static power. Computer. 2003 Dec; 36(12): 68–75.
Weste NHE, Harris D CMOS VLSI Design: A Circuits and Systems Perspective. 4th Edn. Boston, MA, USA: Addison-Wesley; 2010.
Tiwari V, Singh D, Rajgopal S, Mehta G, Patel R, Baez F. Reducing power in high-performance microprocessors. InProceedings of the 35th annual Design Automation conference. 1998 May 1; 732–737.
Zhuang N, Wu H. A new design of the CMOS full adder. IEEE J Solid-State Circuits. 1992 May;27(5):840–4.
Goel S, Kumar A, Bayoumi M. Design of robust, energy-efficient full adders for deep-submicrometer design using hybrid-CMOS logic style. IEEE Trans Very Large Scale Integr (VLSI) Syst. 2006 Dec; 14(12): 1309–1321.
Zhang M, Gu J, Chang CH. A novel hybrid pass logic with static CMOS output drive full-adder cell. In2003 IEEE International Symposium on Circuits and Systems (ISCAS). 2003 May 25; 5: V–V.
Mahmoud HA, Bayoumi MA. A 10-transistor low-power high-speed full adder cell. In 1999 IEEE International Symposium on Circuits and Systems (ISCAS). 1999 May 30; 1: 43–46.
Chandrakasan AP, Brodersen RW. Minimizing power consumption in digital CMOS circuits. Proc 1995 Apr; 83(4): 498–523.
---
Regular Issue
Subscription
Original Research
| | |
| --- | --- |
| Volume | 01 |
| Issue | 01 |
| Received | July 4, 2023 |
| Accepted | July 24, 2023 |
| Published | September 19, 2023 |