By
Binu Babu

Jincy Ealias
Professor, Department of Medical Surgical Nursing, Nehru College of Nursing, Palakkad, Kerala, India
Associate Professor, Department of Medical Surgical Nursing, Nehru College of Nursing, Palakkad, Kerala, India
Abstract
Selfitis is a psychological behavior which enhances the desire of an individual to take photos oneself habitually. Students are the major victims of this condition as they are the immediate vulnerable people for all social advancement and currently they are the major stakeholders of gadgets and smartphone. Screen time utilization of students is comparatively more after the impact of COVID-19. Selfie and reels are the new trend students are like to be with smartphones almost all time. This study aims to assess the level of selfitis behavior after COVID-19 lockdown among college students. The study design was descriptive in nature and 200 college students are selected conveniently as samples. The results of the study reveals that 9 samples are not showing any selfitis behavior (4.5%), 41 samples have mild selfitis behaviors (20.5%), 107 have moderate selfitis behavior (53.5%) and 43 have severe selfitis behavior (21.5%). Chi-Square is used to calculate the association between the level of selfitis among college students and their demographic variables. Significant association is found between selfitis score and demographic variables such as age and class of family. The study concluded that there is a possibility of selfitiis among students and the study recommending that it's a high time to provide special attention and awareness to the youngsters regarding the use of smartphones.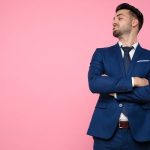 How to cite this article: Binu Babu, Jincy Ealias Level of Selfitis Behavior among College Students after COVID-19 Lockdown–A Descriptive Study ijnen 2022; 8:1-6
---
Full Text
Browse Figures
References
1. Sukhdeep K, Maheshwari SK, Sharma P. Narcissistic personality and selfie taking behavior among college students. International Journal of Medical and Health Research. 2018; 4 (5):
56–60p.
2. Widyanto L, Griffiths MD. Unravelling the web: adolescents and internet addiction. Adolescent online social communication and behavior: Relationship formation on the internet. 2010; 29–49p.
3. Pinoy P. American psychiatric association makes it official: 'selfie' a mental disorder. [Internet]. 2014 Mar 31 [cited 2014 Mar 31]; Available from: https://adobochronicles.com/2014/03/31/
american-psychiatric-association-makes-it-official-selfie-a-mental-disorder/
4. Zia D. ""Selfitis"": Know the Disease. Available at https://www.greaterkashmir.com/news/opinion/ selfitis-know-the-disease/
5. Nagalingam S. Selfie addiction: the prodigious self-portraits. Into J Res Med Sci. 2019; 7 (3):694–695.
6. Veena g. Perception Towards Capturing Selfies And Its Impact Among Students Of Mangalore University: A Study. International Journal of Digital Library Services. 2015; 5 (4): 15–25p.
7. Miller LH. Do You Know Somebody Who Suffers From 'Selfitis'?. 2018 Apr 4 [cited 2018 Apr4]; Available from: https://www.healthline.com/health-news/do-you-know-somebody-who-suffers-from-selfitis#1
8. Balakrishnan J, Griffiths MD. An Exploratory Study of "Selfitis" and the Development of the Selfitis Behavior Scale. Int J Ment Health Addiction. 2018; 16: 722–36p.
9. Singh V, Yadav A. A study to assess the selfitis behaviour and selfie syndrome (level of selfitis) among the nursing students. Int J Med Res Rev; 6 (8): 452–7p.
10. Begum F. Prevalence of Selfitis among Nursing Personnel in Ranchi. J Pharm Pract Community Med. 2019; 5 (3): 51–3p.
---
Regular Issue
Open Access
Article
| | |
| --- | --- |
| Volume | 8 |
| Issue | 2 |
| Received | September 25, 2022 |
| Accepted | October 1, 2022 |
| Published | October 7, 2022 |