[{"box":0,"content":"
n
n
n
n
By
n
n t

[foreach 286]n

n

Sunil Dhingra

[/foreach]

n
n
n
[foreach 286] [if 1175 not_equal=""]n t
Assistant Professor, Mechanical Engineering Department, UIET, Kurukshetra University, Haryana, India

n[/if 1175][/foreach]
n
n
Abstract
nBiodiesel is a biofuel acquired by substance forms from vegetable oils or creature fats and liquor that can be utilized in diesel engines alone or mixed with diesel oil. It is characterized as the mono-alkyl
esters of unsaturated fats got from vegetable oils or creature fats. In basic words biodiesel is the item that gotten when vegetable oil or creature fat is artificially responded with a liquor to deliver
unsaturated fat alkyl esters. The paper dealt with the cottonseed oil based biodiesel in a single cylinder VCR test engine. The various performance and emission parameters were measured by blending the cottonseed biodiesel with commercial diesel. The experimentation is planned using response surface methodology contained in design expert 6.0.8 tool. The optimum combination of engine input
parameters were predicted by desirability approach. It is observed from desirability graph that the predicted model may be feasible when validation of experiments would be conducted.
n
n
n
n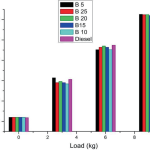 n
n
How to cite this article: Sunil Dhingra Engine Performance Analysis of Cottonseed Based Biodiesel Using Design Expert Statistical Based Tool ijipde September 8, 2023; 01:1-5
n
nn
---
nn
Full Text
n[if 992 equals="Open Access"] https://storage.googleapis.com/journals-stmjournals-com-wp-media-to-gcp-offload/2023/09/b52b6931-1-5-engine-performance-analysis-of-cottonseed-based-biodiesel-1.pdf[else] nvar fieldValue = "[user_role]";nif (fieldValue == 'indexingbodies') {n document.write('https://storage.googleapis.com/journals-stmjournals-com-wp-media-to-gcp-offload/2023/09/b52b6931-1-5-engine-performance-analysis-of-cottonseed-based-biodiesel-1.pdf');n }nelse if (fieldValue == 'administrator') { document.write('https://storage.googleapis.com/journals-stmjournals-com-wp-media-to-gcp-offload/2023/09/b52b6931-1-5-engine-performance-analysis-of-cottonseed-based-biodiesel-1.pdf'); }nelse if (fieldValue == 'ijipde') { document.write('https://storage.googleapis.com/journals-stmjournals-com-wp-media-to-gcp-offload/2023/09/b52b6931-1-5-engine-performance-analysis-of-cottonseed-based-biodiesel-1.pdf'); }n else { document.write(' '); }n [/if 992] [if 379 not_equal=""]n
Browse Figures
n
n[/if 379]n
n
References
n[if 1104 equals=""]n
1. LeiZhu, C.S. Cheung, W.G. Zhang, Zhen Huang, Emissions characteristics of a diesel engine operating on biodiesel and biodiesel blended with ethanol and methanol. 2010
2. F. Gomez-Cuenca, M. Gomez-Marin – The influence of propylene glycol ethers on base diesel properties and emissions from a diesel engine (2013)
3. H.K. Rashedul, H.H. Masjuki, M.A. Kalam, A.M. Ashraful, S.M. Ashrafur Rahman, S.A. Shahir "The effect of additives on properties, performance and emission of biodiesel fuelled compression ignition engine'' Energy Conversion and Management 88 (2014), 348–364
4. Li Ruina, Wang Zhong, Ni Peiyong – Effects of Cetane number improvers on the performance of diesel engine fuelled with methanol/biodiesel blend (2014)
5. Alpaslan Atmanli – Effects of a Cetane improver on fuel properties and engine characteristics of a diesel engine fueled with the blends of diesel, hazelnut oil and higher carbon alcohol (2016)
6. S. Imtenan, M. Varman, H. H. Masjuki, M. A. Kalam, H. Sajjad and M. I. Arbab "Effect of butanol and diethyl ether as oxygenated additives on combustion emission performance characteristics of a multiple cylinder diesel engine fuelled with diesel- jatropha biodiesel blend'' 4th International Conference on Environmental, Energy and Biotechnology Volume 85 of IPCBEE (2015).
7. A R P Kumar et al. "Adelfa (NOME – Nerium Oil Methyl Ester) with DEE as the fuel additive for NOx reduction in DI Diesel engines – An experimental investigation" JSIR Vol.73(09) [September2014]
8. B. V. V. PrasadaRao, Dr. N. HariBabu, M. V. Ramana "The Role of Oxygenated Fuel Additive (DEE) along with Palm Methyl Ester and Diesel to Estimate Performance and Emission analysis of DI-Diesel Engine" International Journal of Engineering Research & Technology (IJERT)Vol. 3
Issue 1, January -2014
9. S Madiwale, A Karthikeyan and V Bhojwani "A Comprehensive Review of Effect of Biodiesel Additives on Properties, Performance, and Emission" IOP Conf. Series: Materials Science and Engineering 197 (2017).
10. Al-Hasan M. "Effect of ethanol-unleaded gasoline blend on engine performance and exhaust emission". Energy conversion and management44.9(2003):1547-1561.
11. Shenghua Liu, Zan Zhu – Effect of a Cetane Number (CN) Improver on Combustion and Emission Characteristics of a Compression-Ignition (CI) Engine Fueled with an Ethanol-Diesel Blend (2010)
12. Lu Xing-cai, Yang Jian-guang – Effect of cetane number improver on heat release rate and emissions of high speed diesel engine fueled with ethanol–diesel blend fuel (2004)
nn[/if 1104][if 1104 not_equal=""]n
[foreach 1102]n t
[if 1106 equals=""], [/if 1106][if 1106 not_equal=""],[/if 1106]

n[/foreach]
n[/if 1104]
nn
---
nn[if 1114 equals="Yes"]n
n[/if 1114]
n
n
Regular Issue
Subscription
Review Article
n
n
n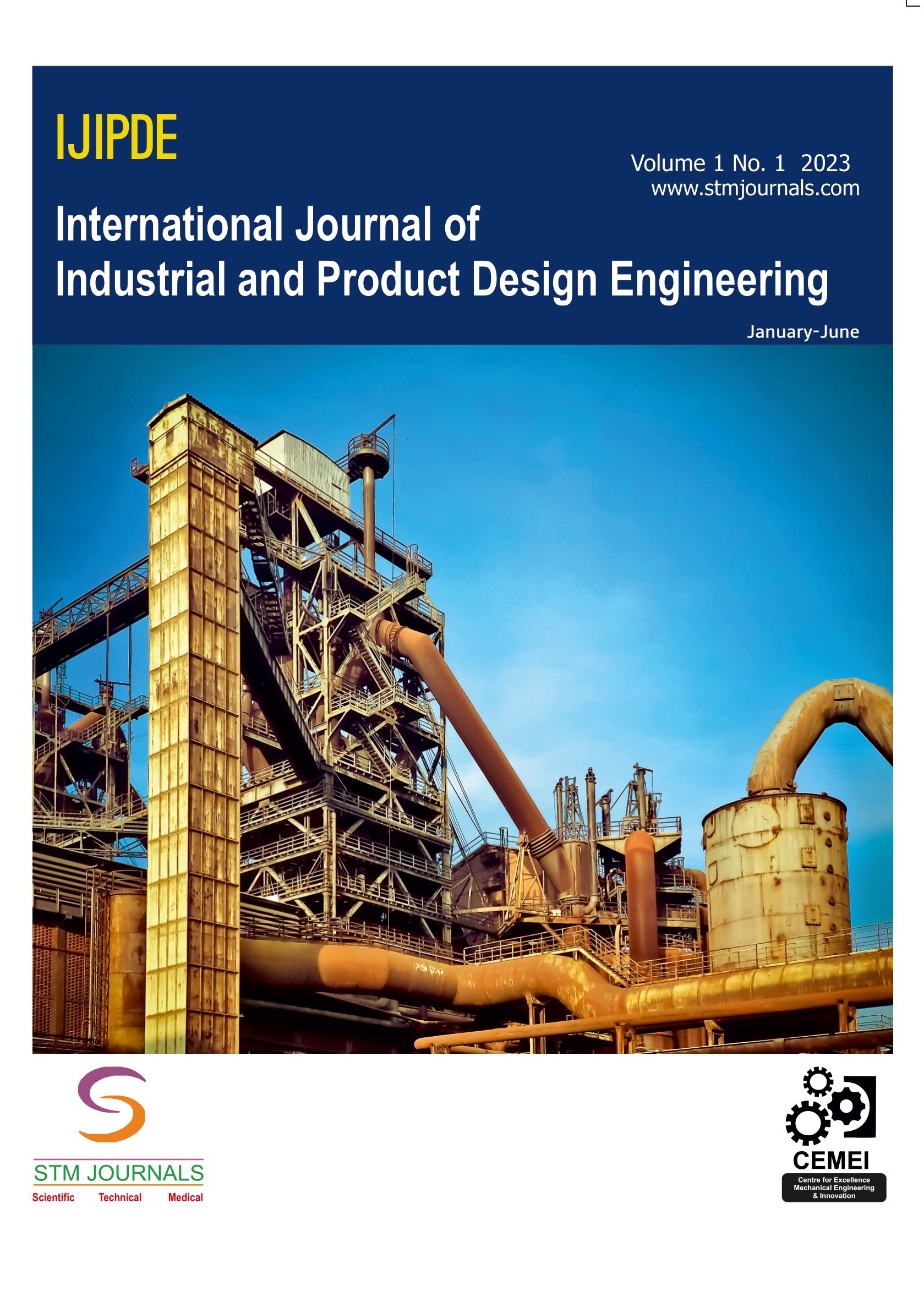 n
n
n
[if 344 not_equal=""]ISSN: [/if 344]
n
n
n
n
n
n
| | |
| --- | --- |
| Volume | 01 |
| Issue | 01 |
| Received | July 1, 2023 |
| Accepted | July 5, 2023 |
| Published | September 8, 2023 |
n
n
n
[if 1190 not_equal=""]n
Editor


n
[foreach 1188]n
n[/foreach]
n[/if 1190] [if 1177 not_equal=""]n
Reviewer


n
[foreach 1176]n
n[/foreach]
n[/if 1177]
n
n
n
n function myFunction2() {n var x = document.getElementById("browsefigure");n if (x.style.display === "block") {n x.style.display = "none";n }n else { x.style.display = "Block"; }n }n document.querySelector(".prevBtn").addEventListener("click", () => {n changeSlides(-1);n });n document.querySelector(".nextBtn").addEventListener("click", () => {n changeSlides(1);n });n var slideIndex = 1;n showSlides(slideIndex);n function changeSlides(n) {n showSlides((slideIndex += n));n }n function currentSlide(n) {n showSlides((slideIndex = n));n }n function showSlides(n) {n var i;n var slides = document.getElementsByClassName("Slide");n var dots = document.getElementsByClassName("Navdot");n if (n > slides.length) { slideIndex = 1; }n if (n (item.style.display = "none"));n Array.from(dots).forEach(n item => (item.className = item.className.replace(" selected", ""))n );n slides[slideIndex – 1].style.display = "block";n dots[slideIndex – 1].className += " selected";n }n n function myfun() {n x = document.getElementById("editor");n y = document.getElementById("down");n z = document.getElementById("up");n if (x.style.display == "none") {n x.style.display = "block";n }n else {n x.style.display = "none";n }n if (y.style.display == "none") {n y.style.display = "block";n }n else {n y.style.display = "none";n }n if (z.style.display == "none") {n z.style.display = "block";n }n else {n z.style.display = "none";n }n }n function myfun2() {n x = document.getElementById("reviewer");n y = document.getElementById("down2");n z = document.getElementById("up2");n if (x.style.display == "none") {n x.style.display = "block";n }n else {n x.style.display = "none";n }n if (y.style.display == "none") {n y.style.display = "block";n }n else {n y.style.display = "none";n }n if (z.style.display == "none") {n z.style.display = "block";n }n else {n z.style.display = "none";n }n }n"}]