By
Pallavi Bose

Geeta Alodia
Architect Urban Planner, DivyeArch Associates, Delhi, India
Architect Urban Designer, DivyeArch Associates, Delhi, India
Abstract
Delhi's economy is highly dependent on migrants comprising about 50% share of the total population growth concentrated in the national capital as estimated by the Master Plan, 2021. In the year 2020, with the hit of the COVID-19 pandemic and a series of lockdowns in the country, the migrant workforce who lived in rented houses mostly in urban villages, slums, unauthorized colonies, peri-urban areas, etc. were forced to travel back to their native places as the lockdown severely affected their income, compelling the government to pay attention to the housing needs of the urban poor migrants leading to an additional policy under a separate vertical in Pradhan Mantri Awas Yojana, 2015 promoting the vision of "Aatma Nirbhar Bharat". Thus, the formation of Affordable Rental Housing Complexes (ARHCs) focuses on affordable rental housing for the urban poor catering to laborers, rickshaw pullers, street vendors, and construction workers among all the other beneficiaries. The research was carried out through a primary survey in the form of a questionnaire for a selected economic centre in the city of Delhi, a study analyses the present living conditions of the migrant living in unauthorized colonies, unauthorized regularized colonies, urban villages, and informal settlements and the factors governing them to choose these locations. This research would act as a resource tool in changing the dynamics of rental housing choices and needs of urban poor/migrants paving a way for the opportunities and improvements through ARHCs provided in metropolitan cities like Delhi.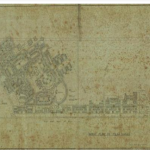 How to cite this article: Pallavi Bose, Geeta Alodia Analysing the Present Rental Housing Situation for the Migrant Workforce in Delhi ijhhsp 2022; 8:18-33
---
Full Text
Browse Figures
References
1. Primus Partners Limited, Roadmap to Rental Housing in India, October, 2020
2. Census (2011), Primary Census Abstracts, Registrar General of India, Ministry of Home Affairs, Government of India, Available at: http://www.censusindia.gov.
3. Report of the working group on Migration, Ministry of Home Affairs, Government of India, 2017
4. Affordable Rental Housing Complexes, Ministry of Home Affairs, Government of India, 2020
5. Ahmad, Sohail & Choi, M.J. (2011). The Context of uncontrolled urban settlements in Delhi. Asien (Hamburg), (January 2011). 118. 75–90.
6. Prepared by Delhi Development Authority and approved by the Central Government under Section 11A (2) of Delhi Development Act 1957 and notified on 7th February 2007 (The Gazette of India, Extraordinary, Part II–Section 3 Subsection (ii) No. 125 (Magha 18, 1928) vide S.O. 141-(E).
7. Government of National Capital Territory of Delhi, Economic Survey of Delhi, 2021–22, 2021
8. Mahadevia, Darshini. (2011). Rental Housing in Informal Settlements-A Case-Study of Rajkot, Centre for Urban Equity (An NRC for Ministry of Housing and Urban Poverty Alleviation, Government of India), CEPT University.
9. Mukta Naik, Informal Rental Housing Typologies and Experiences of Low-income Migrant Renters in Gurgoan, India, Environment and Urbanization Asia 6(2) 154–175 © 2015 National Institute of Urban Affairs (NIUA), SAGE Publications, sagepub.in/home.nav, DOI: 10.1177/ 0975425315591425
10. Sunil Kumar. "Landlordism in Third World Urban Low-Income Settlements: A Case for Further Research." Urban Studies, vol. 33, no. 4/5, 1996, pp. 753–82. JSTOR, http://www.jstor.org/stable/ 43083188. Accessed 4 Oct. 2022.
---
Regular Issue
Open Access
Article
| | |
| --- | --- |
| Volume | 8 |
| Issue | 2 |
| Received | October 12, 2022 |
| Accepted | November 4, 2022 |
| Published | November 8, 2022 |