Editors Overview
toeoc maintains an Editorial Board of practicing researchers from around the world, to ensure manuscripts are handled by editors who are experts in the field of study.
About the Journal
Trends in Opto Electro & Optical Communication [2231-0401(e)] is a peer-reviewed hybrid open-access journal launched in 2011 focused on the rapid publication of fundamental research papers on all areas of Opto Electro & Optical Communication. Publication Charge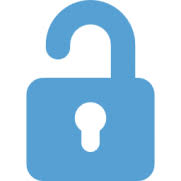 Open
Access
Focus and Scope
Enabling Technologies & Applications in Optical Networks: Optical networks; network slicing; machine learning; software-defined network; optical waveguide; silicon photonics; silicon nitride; optical polarization; bipolar; optical code division multiple access; electro-optical modulator; free-space optics communication; FiWi access network; energy efficiency; power over fiber.

Survivability of Optical Networks: Protection, restoration, span switching, line switching, ring switching, UPSR, BLSR, OCh/OMS WDM ring protection, cut-set in WDM mesh, traffic scale-up factor.

Optical Network Security: Internal reflection,Light,Optical fiber,Optical network,Refraction,Refractive index,Single-mode fiber and multimode fiber,Vulnerability.

Photonics: Light-emitting diodes (LEDs), superluminescent diodes, lasers, Glass fiber, plastic optical fiber, Optical amplifiers, Photodetectors, optical modulators, optical regenerators, Biophotonics.

Dynamic Optical Networks: Cloud computing,data center,machine-to-machine,optical orthogonal frequency-division multiplexing,optical transmission,software-defined network,wavelength-division multiplexing.

Fiber-Optic Networks: Fiber optic cable, optical transmitter, electrical signal, light pulses, Fiber optic network design, optical transmission systems, passive optical networks (PONs).

Advanced DSL Technologies: Broadband,Internet,point of presence (POP),twisted-pair telephone lines,multimedia,Internet service provider's (ISP's),digital subscriber line access multiplexer (DSLAM),ISDN digital subscriber line (IDSL),High-bit rate digital subscriber line (HDSL),HDSL-II.

Operations Support Systems for Optical Networks: Network inventory, service provisioning, network configuration, fault management, business support systems (BSS), Network management systems, Service Delivery, Service fulfillment, and Service assurance.

Quantum Communication: Quantum computing, quantum communication, quantum bits, quantum processors, quantum logic gates, quantum coherence, Trusted repeaters, Quantum repeaters, Quantum error correction, quantum modems.
Keywords
Network management systems
Quantum communication
Optical communication
Light signals
Laser or LED
Multiplexer/demultiplexer
Optical switch
Optical splitter
Network of nodes
Biophotonics
Troubleshooting
Broadband connection
Fiber Optic and modem technology
Optical waveguide
Open Access Statement
The Trends in Opto-electro & Optical Communication (toeoc) is an open-access (OA) publication which provides immediate open access to its content on the principle that making research freely available to the public supports a greater global exchange of knowledge. All published works will be available to a worldwide audience, free, immediately upon publication. Publication in the journal is subject to payment of an article processing charge (APC). The APC serves to support the journal and ensures that articles are freely accessible online in perpetuity under a Creative Commons licenses.
Publication Ethics Statement
toeoc fully adhere to Code of Conduct of Publication Ethics (COPE) and to its Best Practice Guidelines. The Editorial Team enforces a rigorous peer-review process with strict ethical policies and standards to ensure the addition of high-quality scientific studies to the field of scholarly publication. In cases where toeoc becomes aware of ethical issues, it is committed to investigating and taking necessary actions to maintain the integrity of the literature and ensure the safety of research participants. Click here to read more about the Research & Publication virtue ethics
Content Disclaimer
All the information's, opinions, and views mentioned here represents the authors and the contributions of the articles.
Publication of articles, advertisements, or product information does not constitute endorsement or approval by the journal.
Cannot be help responsible for any error or consequences while using the information updated in this journal.
Although every effort is done by toeoc to see that there's no any inaccurate data, misleading data, opinion or statement within the journal, the data and opinions appearing in the articles are the responsibility of the contributors concerned.