Editors Overview
rtecs maintains an Editorial Board of practicing researchers from around the world, to ensure manuscripts are handled by editors who are experts in the field of study.
About the Journal
Recent Trends in Electronics Communication Systems [2393-8757(e)] is a peer-reviewed hybrid open-access journal launched in 2014 focused on the rapid publication of fundamental research papers on all areas of Electronics, Communication, and systems. Publication Charge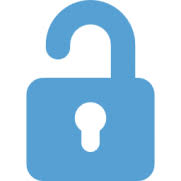 Open
Access
Focus and Scope
Transmission Systems: Mobile network, cordless cables, Internet, regenerators, electrical signal, an optical signal, radio signal, SONET, PSTN, Communications satellite. 

Relay Stations: Broadcast relay station, re-broadcaster, single-frequency network, Broadcast translators, Boosters and distributed transmission, Radio interference, virtual channels, Satellite stations, Airborne radio relay, Amateur radio repeater, Microwave radio relay, Shortwave relay station.

Tributary stations: Basic-mode link control (BMLC), computer network,control station,multipoint connection,point-to-point connection, data station.

Data Terminal Equipment: Data circuit-terminating equipment (DCE), data station, data sink, data communication, link protocol, computer emulating a terminal, human-machine interface, crossover cables, pin assignment, and clock.

Power Line Communication Systems: Electric power transmission, electric power transmission, home automation, broadband over power lines, spread spectrum, Ripple control, protective relay, protective relay, pulse-position modulation, Home networking (LAN), Non-home networking (LAN), Broadband over the power line.

A Duplex Communication System: Full-duplex (FDX), half-duplex (HDX), simplex communication, broadcast radio, time-division multiplexing, communication channel, two-wire circuit, Ethernet, Echo cancellation, Time-division duplexing, Frequency-division duplexing, latency, circuitry.

A Tactical Communication System: Tactical forces, command and control, Tactical Backbone Network, High Capacity Radio Relay (HCRR), Tactical Optical Fiber, FWS (Field Wireless System).

Electronic Sensors: Active Sensors, Passive Sensors, Electric sensors, Biological sensors, Chemical sensors, Radioactive sensors, Electric sensors, Biological sensors, Chemical sensors, Radioactive sensors, Analog sensors, Digital Sensors, Temperature Sensors, Proximity Sensors, Accelerometer, IR Sensor (InfraredSensor), Pressure Sensor, Light Sensor, Ultrasonic Sensor, Smoke, Gas and Alcohol Sensor, Touch Sensor, Color Sensor, Humidity Sensor, Position Sensor, Magnetic Sensor (Hall Effect Sensor), Microphone (Sound Sensor), Tilt Sensor, Flow and Level Sensor, PIR Sensor, Touch Sensor.

Sensory Systems: Sonar detection, Radar detection, Object detection, Laser radar, Sensor systems, Radio navigation, Systems engineering and theory, Design engineering, Charge-coupled devices, and Charge-coupled image sensors.
Open Access Statement
The Recent Trends in Electronics Communication Systems (rtecs) is an open-access (OA) publication which provides immediate open access to its content on the principle that making research freely available to the public supports a greater global exchange of knowledge. All published works will be available to a worldwide audience, free, immediately upon publication. Publication in the journal is subject to payment of an article processing charge (APC). The APC serves to support the journal and ensures that articles are freely accessible online in perpetuity under a Creative Commons licenses.
Publication Ethics Statement
rtecs fully adhere to Code of Conduct of Publication Ethics (COPE) and to its Best Practice Guidelines. The Editorial Team enforces a rigorous peer-review process with strict ethical policies and standards to ensure the addition of high-quality scientific studies to the field of scholarly publication. In cases where rtecs becomes aware of ethical issues, it is committed to investigating and taking necessary actions to maintain the integrity of the literature and ensure the safety of research participants. Click here to read more about the Research & Publication virtue ethics
Content Disclaimer
All the information's, opinions, and views mentioned here represents the authors and the contributions of the articles.
Publication of articles, advertisements, or product information does not constitute endorsement or approval by the journal.
Cannot be help responsible for any error or consequences while using the information updated in this journal.
Although every effort is done by rtecs to see that there's no any inaccurate data, misleading data, opinion or statement within the journal, the data and opinions appearing in the articles are the responsibility of the contributors concerned.