Editors Overview
rrjooh maintains an Editorial Board of practicing researchers from around the world, to ensure manuscripts are handled by editors who are experts in the field of study.
About the Journal
Research & Reviews: Journal of Oncology and Hematology [2319-3387(e)] is a peer-reviewed open access journal launched in 2012 focused on the publication of current research work carried out at all the major research centers in the fields of Oncology and Haematology Publication Charge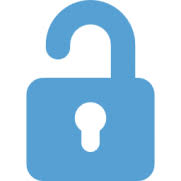 Open
Access
Focus and Scope
Radiation Oncology: Noncancerous (benign), radiation therapy, cancer, ionizing radiation, X-rays, tumor, Image-guided radiotherapy (IGRT), intensity-modulated radiation therapy (IMRT),3D Conformal Radiation Therapy, Volumetric Modulated Arc Therapy (VMAT).
Surgical Oncology: Surgery, tumors, cancerous, pharmacotherapy for cancer, radical surgery, palliative surgery, cryosurgery, electrosurgery, laparoscopic surgery, laser surgery, Mohs surgery, radiofrequency ablation, robotic surgery, prevent, treat, management.
Medical Oncology: Medicine, diagnosis, Therapy, surgery, chemotherapy, radiotherapy, Palliative care, cancer patients, Screening, malignancy, Biopsy, Endoscopy, X-rays, CT scanning, MRI scanning, ultrasound, Scintigraphy, single photon emission computed tomography (SPECT), positron emission tomography (PET), Blood tests, tumor markers.
Interventional Oncology: Modern oncology, X-ray, ultrasound, computed tomography (CT), magnetic resonance imaging (MRI), biopsy needles, ablation electrodes, intravascular catheters, targeted, treatment, solid tumors, radiofrequency ablation (RFA), microwave ablation (MWA).
Gynecologic Oncology: Female reproductive system, including ovarian cancer, uterine cancer, vaginal cancer, cervical cancer, vulvar cancer, endometrial cancer, Obesity, Genetic mutations, Human Papilloma Virus (HPV), Smoking, and Infertility.
Pediatric Oncology: Childhood cancer, genetic factors, environmental exposures, exogenous factors, prenatal exposure, astrocytoma, brain stem glioma, craniopharyngioma, desmoplastic infantile ganglioglioma, ependymoma, high-grade glioma, medulloblastoma, atypical teratoid rhabdoid tumor, chemoradiotherapy, malignant cancers.
AllergoOncology: Allergies, IgE responses, Th2 immunity, cancer development, translational implications, linking allergy, immunologists, allergist, hypersensitivity, receptors, cell surface, expression system.
Clinical Oncology: Chemotherapy, radiotherapy, cancer, management, systemic treatment, drugs.
Ocular Oncology: Study and treatment of tumors, in or around eyes, cornea, ophthalmic plastic surgery, pathology, retina, Mass, Ear researchers, clinician scientists, uveal melanoma, orbital tumors and inflammation, and retinoblastoma.
Hematology: Red blood cells (RBCs), hematite, erythroid cells, oxygen, circulatory system, body's capillaries, proteins, lipids, blood transfusion, lungs, Nucleus, Membrane composition, Membrane lipids, Cell adhesion, Surface electrostatic potential, erythropoiesis, stem cells, plasma membrane, eryptosis, sepsis, hemolytic uremic syndrome, malaria, sickle cell anemia, beta-thalassemia, glucose-6-phosphate dehydrogenase deficiency, phosphate depletion, iron deficiency, Wilson's disease, blood tests.
Leukocytes and Hematopoiesis: White blood cells, infection, disease, destroying infectious agents, producing antibodies, bone marrow, Granulocytes, agranulocytes, neutrophils, eosinophils, basophils, lymphocytes, monocytes, immune system, B cells, T cells, natural killer cells, leukopenia, blood cellular components, hematopoietic stem cells, Cell types, tissue stem cells, mesoblastic, hepatic, and myeloid.
Hemostasis: Prevent and stop bleeding, wound healing, coagulation, clots, thrombomodulin, vasoconstriction, platelet plug, platelets, Vascular spasm, Chemical/topical medicine, Direct pressure or pressure dressing, Sutures and ties, Physical agents (gelatin sponge), immune thrombocytopenia, congenital, Hemolytic-uremic syndrome (HUS).
Thrombosis and Vascular Biology: Blood clots, blocked veins or arteries, pain, swelling, leg, chest pain, numbness, atherosclerosis, Circulatory, heart problems, Atrial fibrillation, Cancer, Diabetes, Heart disease, Pulmonary embolism (PE), vessels of the body, arteries and veins, blood, lymph, Vasculopathy, arterioles, venules, capillaries, heart, inner layer (intima), middle layer (media), outer layer (adventitia), Carotid Atherosclerosis, Aortic Aneurysm, Peripheral Arterial Disease.
Hematological Malignancies: B-cell lymphoma, chronic lymphocytic leukemia (CLL), mature B-cell neoplasm, Blood/hematologic cancers, bone marrow, abnormal blood cells, uncontrolled growth, leukemia, lymphoma, and myeloma.
Transplantation: Organs, tissues, donor, recipient, autografts, allografts, heart, kidneys, liver, lungs, pancreas, intestine, thymus, uterus, bones, tendons, cornea, skin, heart valves, nerves, veins, brain dead, banked, organ trafficking, transplant rejection, immune response, serotyping, Xenograft and xenotransplantation.
Cell Therapy: Cell transplantation, or cytotherapy, injected, grafted, or implanted, Stem, progenitor, injury, replacing damaged tissue, cardiomyocytes, Allogeneic, Autologous, Xenogeneic, Human embryonic stem cells, Neural stem cell therapy, Mesenchymal stem cell therapy, Hematopoietic stem cell transplantation.
Open Access Statement
The Research & Reviews: Journal of Oncology and Hematology (rrjooh) is an open-access (OA) publication which provides immediate open access to its content on the principle that making research freely available to the public supports a greater global exchange of knowledge. All published works will be available to a worldwide audience, free, immediately upon publication. Publication in the journal is subject to payment of an article processing charge (APC). The APC serves to support the journal and ensures that articles are freely accessible online in perpetuity under a Creative Commons licenses.
Publication Ethics Statement
rrjooh fully adhere to Code of Conduct of Publication Ethics (COPE) and to its Best Practice Guidelines. The Editorial Team enforces a rigorous peer-review process with strict ethical policies and standards to ensure the addition of high-quality scientific studies to the field of scholarly publication. In cases where rrjooh becomes aware of ethical issues, it is committed to investigating and taking necessary actions to maintain the integrity of the literature and ensure the safety of research participants. Click here to read more about the Research & Publication virtue ethics
Content Disclaimer
All the information's, opinions, and views mentioned here represents the authors and the contributions of the articles.
Publication of articles, advertisements, or product information does not constitute endorsement or approval by the journal.
Cannot be help responsible for any error or consequences while using the information updated in this journal.
Although every effort is done by rrjooh to see that there's no any inaccurate data, misleading data, opinion or statement within the journal, the data and opinions appearing in the articles are the responsibility of the contributors concerned.