Editors Overview
rrjomst maintains an Editorial Board of practicing researchers from around the world, to ensure manuscripts are handled by editors who are experts in the field of study.
About the Journal
Research & Reviews: Journal of Medical Science and Technology [2319-3417(e)] is a peer-reviewed hybrid open access journal launched in 2012 and focused on the publication of current research work carried out under Medical Science and Technology. This journal covers all major fields of applications and advances in basic, translational, and clinical research in Medical Science and Technology. RRJoMST is now an open platform to publish articles in open access special issues. Publication Charge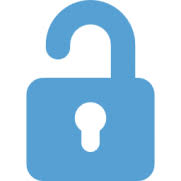 Open
Access
Focus and Scope
Health care:

 

Advanced medical investigation and treatment, Experimental medicine, Health assessment, Medication management, Health care materials, Health informatics (electronic and online based clinical studies and medical research), Health policy, Prevention, Treatment.

General & Critical Care Medicine: Laboratory and diagnostic procedures, Disease prevention, Early diagnosis, Treatment and comprehensive strategies, Scoring systems and outcome prediction, Socio-economic burden of chronic care, Emergency, perioperative and intensive care, Pediatric/neonatal care, medical imaging, monitoring, support.
Physiology: General physiological processes: inflammation, infection, hypoxia, stress, shock, pain, dysregulation, Cellular and molecular pathophysiology, Neuroscience, Heart and circulation, Respiratory system, Renal, fluid and electrolyte pathophysiology, Gastrointestinal and hepatic system, Endocrine system, Metabolic disorders, Blood system, Immune system, Reproductive system, Locomotor system.
Medical Microbiology: Microbial structure, growth, and metabolism, process and products, Industrial microorganisms, fermentation, downstream processing, and product development, Microbial enzymes, fuels, and industrial chemicals, Enzymology and protein engineering
Healthcare products: Food and beverage fermentation, food additives and supplements, microbial biomass production, Microbial biodeterioration of materials, applied genetics and molecular biotechnology, Applied microbial and cell physiology; environmental biotechnology.
Public Health: Children's Health, Climate Change and Health, Digital Health,, Ecology and the Environment, Environmental Health, Environmental, Microbiology, Environmental Science and Engineering, Global Health, Health Behavior, Chronic Disease and Health Promotion, Health Care Sciences and Services, Health Communication, Health Economics, Infectious Disease Epidemiology, Mental Health, Occupational Safety and Health, Public Health Statistics and Risk Assessment, Toxicology and, Public Health, Women's Health, Exercise and Health, Oral Health.
Surgical or Operation Theater Technology: Applied Anatomy and Physiology, Clinical Pharmacology, Clinical Microbiology, Medical Ethics, Medicine Outline, Principles of Anesthesia, Basic Anesthetic Techniques.
Medical Laboratory Technology: Biochemistry, Health Education and Health Communication, Human Anatomy, Human Physiology, PC Software Lab, Bio-Medical Waste Management, Communication Lab, Pathology
Biomedical Engineering: Engineering Chemistry, Human Anatomy, Medical Electronics, Analytical and Optical Instrumentation, Medical Sensors and Measurement Techniques, Diagnostic Medical Instrumentation, Engineering Physics, Critical Care Instrumentation.
Plastic Surgery Technology: History of Surgery, Wound Healing and Wound Management, Lip Surgery, Anatomy and function of the skin, Facial paralysis Congenital deformities of the jawbones, Different types of burns, including electrical, chemical, thermal, and radiation burns, Laser Therapy.
Radiological Sciences: Basic anatomy and physiology, radiation protection, medical terminology, medical ethics, Radiobiology, Radiation physics.
Open Access Statement
The Research & Reviews : Journal of Medical Science and Technology (rrjomst) is an open-access (OA) publication which provides immediate open access to its content on the principle that making research freely available to the public supports a greater global exchange of knowledge. All published works will be available to a worldwide audience, free, immediately upon publication. Publication in the journal is subject to payment of an article processing charge (APC). The APC serves to support the journal and ensures that articles are freely accessible online in perpetuity under a Creative Commons licenses.
Publication Ethics Statement
rrjomst fully adhere to Code of Conduct of Publication Ethics (COPE) and to its Best Practice Guidelines. The Editorial Team enforces a rigorous peer-review process with strict ethical policies and standards to ensure the addition of high-quality scientific studies to the field of scholarly publication. In cases where rrjomst becomes aware of ethical issues, it is committed to investigating and taking necessary actions to maintain the integrity of the literature and ensure the safety of research participants. Click here to read more about the Research & Publication virtue ethics
Content Disclaimer
All the information's, opinions, and views mentioned here represents the authors and the contributions of the articles.
Publication of articles, advertisements, or product information does not constitute endorsement or approval by the journal.
Cannot be help responsible for any error or consequences while using the information updated in this journal.
Although every effort is done by rrjomst to see that there's no any inaccurate data, misleading data, opinion or statement within the journal, the data and opinions appearing in the articles are the responsibility of the contributors concerned.