Editors Overview
rrjols maintains an Editorial Board of practicing researchers from around the world, to ensure manuscripts are handled by editors who are experts in the field of study.
About the Journal
Research & Reviews: A Journal of Life Sciences [2249-8656(e)] is a peer-reviewed hybrid open-access journal launched in 2011 focused on the rapid publication of fundamental research papers on all areas of Life Sciences. The journal aims to enhance and disseminate scientific knowledge and principle. Publication Charge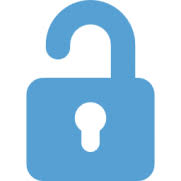 Open
Access
Focus and Scope
Biology: analysis, cytology, diagnosis, dissection, division, embryology, etiology, examination, Anatomy, Biotechnology, Botany, Plant Physiology, Biochemistry, Theoretical Biology, Mycology, Medical Science, Botany, Zoology, anthropology, biological science, ecology, environmental science, medicine, natural science, animal biology, life-science, natural-science, natural-history, nature study, genetics, physiology, science, analysis, Biology, the study of life.

Genetics: hereditary, heritable, inborn, inheritable, inherited, Gene, allele, locus, site, Genotype, phenotype, dominant, recessive, codominant, additive, Polymorphism, mutation, Complex trait, multifactorial, polygenic, monogenic, Haplotype, phase, multilocus genotype, Epistasis, interaction, pleiotropy, Allelic association, linkage disequilibrium, gametic phase disequilibrium, DNA fingerprinting, biogenetics, genetic fingerprinting, genetic modification, recombinant DNA technology, Genetic Disorders, Molecular genetics, Developmental genetics, Population genetics, Quantitative genetics, Phylogenetics, Single gene inheritance, Multifactorial inheritance, Chromosome abnormalities, Mitochondrial inheritance.

Molecular Biology: Polymerase Chain Reaction (PCR), Expression cloning, Gel electrophoresis, Macromolecule blotting, probing, Arrays (DNA array and protein array), biological science, DNA, RNA and protein synthesis, Molecular Biology Techniques, DNA cloning, cut DNA, paste DNA, bacterial transformation, transfection, chromosome integration, cellular screening, cellular culture, extraction of DNA, DNA polymerase DNA dependent, reading and writing DNA, DNA sequencing, DNA synthesis, molecular hybridization, rewriting DNA, atomic, microscopic, subatomic, infinitesimal, little, minute, whole-organism, molar, biochemical, biomolecular, biological, lipids, carbohydrates.

Cell biology: Cytoplasm, cell, cellular biology, cytology, bacterium, egg, germ, unit, corpuscle, embryo, follicle, microorganism, Epithelial Cells, Nerve Cells, Muscle Cells, Connective Tissue Cells.

Biochemistry: physiological chemistry, biological chemistry, structural biology, enzymology, and metabolism, animal and plant biochemistry, immunology, genetics, immunology, and enzymology, Molecular biology, Genetics, proteins, DNA, carbohydrates, lipids, hormones, cell nucleus, nucleic acids, carbon-based compounds, structural biology, enzymology, and metabolism.

Biophysics: fluid dynamics, blood flow, gas physics, respiration, radiation, diagnostics, Laboratory technician, Radiologist, Research associate, Microbiologist, Clinical research coordinator, Environmental scientist, Ecologist, Chemist, bioacoustics, bioelectricity, bioenergetics, biomechanics, medical physics, bio optics, aeronautics, anatomy, big science, astrophysics, ballistics, aerodynamics, bacteriology, astronomy, biochemical, physicochemical, rheological, microscale, geochemical, proteomic, bioinformatic.

Environmental science: ecology, environmental control, environmental impact analysis, environmental management, environmental monitoring, environmental policy, environmentally, biology, chemistry, soil science, Environmental architecture, environmental design, Environmental engineering, Environmental health sciences, Environmental Law, Environmental science, and sustainability, Horticulture, Marine Sciences, Energy, climatology, meteorology, and atmospheric chemistry, physics.

Biomedical Science: biomedicine, bioengineering, informatic (related), bioinformatics, biology, bioscience, genomics, biochemistry, Western medicine, mainstream medicine, conventional medicine, human physiology, human nutrition, pharmacology, medical microbiology, clinical virology, clinical epidemiology, genetic epidemiology, biomedical engineering.

System biology: respiratory system, digestive system, circulatory system, reductionist biology, group of organs, body system, group of anatomical structures, group of tissues, organs, bioterror threat, natural system, integumentary system, lymphatic system, muscular system, nervous system, reproductive system, respiratory system, skeletal system, endocrine system, immune system, urinary system.

Developmental Biology: Vertebrates, Invertebrates, Plants, Developmental genetics, Evolutionary developmental biology, Molecular developmental biology, Medical embryology, developmental genetics, including genomic analysis, human structural birth defects, systems developmental biology, early embryonic development, production of gametes, fertilization, development of the embryo, the emergence of the adult organism, senescence, death, genotype, phenotype, asexual reproduction, metamorphosis.
Open Access Statement
The Research & Reviews : A Journal of Life Sciences (rrjols) is an open-access (OA) publication which provides immediate open access to its content on the principle that making research freely available to the public supports a greater global exchange of knowledge. All published works will be available to a worldwide audience, free, immediately upon publication. Publication in the journal is subject to payment of an article processing charge (APC). The APC serves to support the journal and ensures that articles are freely accessible online in perpetuity under a Creative Commons licenses.
Publication Ethics Statement
rrjols fully adhere to Code of Conduct of Publication Ethics (COPE) and to its Best Practice Guidelines. The Editorial Team enforces a rigorous peer-review process with strict ethical policies and standards to ensure the addition of high-quality scientific studies to the field of scholarly publication. In cases where rrjols becomes aware of ethical issues, it is committed to investigating and taking necessary actions to maintain the integrity of the literature and ensure the safety of research participants. Click here to read more about the Research & Publication virtue ethics
Content Disclaimer
All the information's, opinions, and views mentioned here represents the authors and the contributions of the articles.
Publication of articles, advertisements, or product information does not constitute endorsement or approval by the journal.
Cannot be help responsible for any error or consequences while using the information updated in this journal.
Although every effort is done by rrjols to see that there's no any inaccurate data, misleading data, opinion or statement within the journal, the data and opinions appearing in the articles are the responsibility of the contributors concerned.