Editors Overview
rrjohs maintains an Editorial Board of practicing researchers from around the world, to ensure manuscripts are handled by editors who are experts in the field of study.
About the Journal
Research & Reviews: Journal of Herbal Science [2278-2257(e)] is a peer-reviewed hybrid open-access journal launched in 2011 focused on the publication of current research work carried out under Herbal science. This journal covers all major fields of applications in Herbal Science. The scope of herbal medicine is sometimes extended to include fungal and bee products, as well as minerals, shells, and certain animal parts. Publication Charge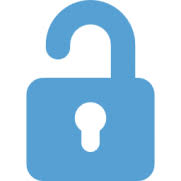 Open Access
Focus and Scope
Herbal Drug/Medicine & Formulations: Nutritional, cosmetic, diagnose, treat, mitigate, diseases, human beings, animals, scent, flavor, or therapeutic, dietary supplement, tablets, capsules, powders, teas, extracts, fresh or dried plants, Herbal medicines, drugs, comfrey, ephedra, formulations, microparticles, microcapsules, nanoparticles, hygroscopic powders, healthcare, toxic, leaves, stems, flowers, roots, and seeds, saponins, flavonoids, glycosides, tannins, alkaloids and terpenoids, Phytochemicals, remedies, essential oils.
Phytopharmaceutical chemistry: Materials, plants, microorganisms, marine organisms, vertebrates, invertebrates, therapeutic, purified natural products, drug discovery, bioactive, medicinal plant, diagnosis, treatment, mitigation, prevention, botanical drugs, Ayurveda, Unani, Siddha, Homeopathy, synthetic, chemical moieties, solvent extraction, fractionation, potentiating steps, modern formulation, natural substances, ointments, tablets, teas, Plant extracts.
Herbal Ayurveda & Medicinal Plant: Herbal Ayurveda & Medicinal Plant, anti-inflammatory, joint pain, oral health, digestion, breathing capacity, chronic asthma, stress, anxiety disorders, Ayurvedic remedy, hormone, inattention, impulsivity, poor self-control, restlessness, attention, memory, digestive enzymes, skin rash, including redness, itching, swelling, culinary herbs, spices, medicines, herbal medicines, flowering plants, primates, monarch butterflies, sheep, food spoilage, aloe, cannabis, castor bean, garlic, juniper, mandrake, chaulmoogra for leprosy, ephedra, hemp, garlic, ginger, turmeric, coffee, tobacco, coca.
Herbal Cosmeceuticals & Products: Neem Tulsi Shampoo, Herbals Cosmetics, Herbal Cosmetics Contract, Aloe Vera Shampoo, Shikakai Shampoo, Jaswand Hair Gel, Herbals Cream, Revitalizing Hair Oil, Aloe Vera Gel, Herbal Face Pack, Cucumber Gel, Papaya Skin Gel, Orange Skin Gel, Neem Gel, Under Eye Gel, Anti Aging Gel, Orange Scrub, Aloe Turmeric Cream, Aloe Vera Face Wash, cream, anti-wrinkle cream, facial skin, Almond oil, Jojoba oil, Olive oil, Saffron, herbal extracts, hair growth, amla tulsi, maka, Brahmi, jaswand flower, Fenugreek.
Herbal Nutrients & Dietary supplements: Tablet, capsule, powder, liquid, supplement diet, vitamins, minerals, herbs, botanicals, amino acids, enzymes, tissues, organs, glands, athletic supplements, clinical trials, herbal products, drug interactions, treat, diagnose, cure, reduce stress, boost the immune system, reduce anxiety, gastrointestinal, Cinnamon, Herbal Ayurveda & Medicinal Plant, anti-inflammatory, joint pain, oral health, digestion, breathing capacity, chronic asthma, stress, anxiety disorders.
Plant Tissue Culture: Green Revolution, genetically engineered plants, pharmaceuticals, fertilizer, horticultural crop plants, plant growth promoting, organisms, plant roots, rhizosphere, organisms, microbial inoculants, nutrient transfer, mycorrhizal fungi, Rhizobia, Crop rotation, pollutants, toxins from soil, water, environments, oil spills, contaminated groundwater, oil, solvents, pesticides, temperature, nutrients, foods, molasses, vegetable oil, simple air, plant material, plant hormones, horticulture, agriculture, auxin, tissue culture.
Ethnoecology & Ethnobotany: Araucaria, Economic Botany, Ecology Ecosystems, Ethnobotany, Biodiversity, Habitats, Conservation Practices, conservation biology, biocultural axiom, ethnozoology, nutrient cycling, vegetational succession, microbial, animal, and plant species, abiotic components, biodiversity, environmentally sound, culturally sensitive, socially acceptable, economically viable, natural resource, Indigenous societies, biological data.
Phytotherapy: Phytochemical, Functional Food, Essential Oil, Toxicity, Herbal Medicines, Traditional Medicine, Polysaccharides, Medicinal Plant, herbalism, herbal medicinal ingredients, antiviral agent, phytochemicals, pharmacology, endothelial cells, mouse peritoneal macrophages, carbohydrates, micronutrients, therapeutic properties, Clove essential oil, antimicrobial agent, environmental impact, bio preservative, antioxidant, Endobiogeny, polysaccharides, immunomodulating agents, animal tissues, herbal medicine.
Aromatherapy: Essential oils, phytomolecules., health or mood, massage oils, massage, smell, peppermint, digestive disorders, rosemary, muscular pains, mental stimulant, sandalwood, depression, anxiety, nervous tension, sweet orange, depression, anxiety, tea tree, respiratory problems, antifungal, antibacterial, antiviral, lavender, headaches, insomnia, burns, aches, pains, Jasmine, Chamomile, Peppermint, Thyme oil, Lemon oil, reduce stress, relaxation, anti-depressant, Sage oil, dietary supplement, Phytoncides, Fragrant oils, therapeutic skin care, respiratory disinfection, decongestion, expectoration, psychological effects, plant tissues, aromatic oil, clarity of mind.
Naturopathy: Herbs, massage, acupuncture, exercise, nutritional, Allergies, Headaches, Fertility issues, Digestive problems, Obesity, Hormonal imbalances, Chronic pain, Chronic fatigue syndrome, natural childbirth, health plan, diet, exercise, stress management, complementary medicine, homeopathy, herbal medicine, naturopathic treatment, hospitals, clinics, community centers, nutrition, psychology, complementary therapies, herbal medicine, medications, cancer, heart disease, arteries, nerves, bones, spinal discs, Detox diets, nutrients, fasting, Self-healing, Harmless treatment, Holistic treatment, fruit, vegetables, lean meat, whole grains, herbal dietary supplements, detoxification, psychotherapy.
Open Access Statement
The Research & Reviews : Journal of Herbal Science (rrjohs) is an open-access (OA) publication which provides immediate open access to its content on the principle that making research freely available to the public supports a greater global exchange of knowledge. All published works will be available to a worldwide audience, free, immediately upon publication. Publication in the journal is subject to payment of an article processing charge (APC). The APC serves to support the journal and ensures that articles are freely accessible online in perpetuity under a Creative Commons licenses.
Publication Ethics Statement
rrjohs fully adhere to Code of Conduct of Publication Ethics (COPE) and to its Best Practice Guidelines. The Editorial Team enforces a rigorous peer-review process with strict ethical policies and standards to ensure the addition of high-quality scientific studies to the field of scholarly publication. In cases where rrjohs becomes aware of ethical issues, it is committed to investigating and taking necessary actions to maintain the integrity of the literature and ensure the safety of research participants. Click here to read more about the Research & Publication virtue ethics
Content Disclaimer
All the information's, opinions, and views mentioned here represents the authors and the contributions of the articles.
Publication of articles, advertisements, or product information does not constitute endorsement or approval by the journal.
Cannot be help responsible for any error or consequences while using the information updated in this journal.
Although every effort is done by rrjohs to see that there's no any inaccurate data, misleading data, opinion or statement within the journal, the data and opinions appearing in the articles are the responsibility of the contributors concerned.