Editors Overview
rrjohp maintains an Editorial Board of practicing researchers from around the world, to ensure manuscripts are handled by editors who are experts in the field of study.
About the Journal
Research & Reviews: A Journal of Health Professions [2277-6192(e)] is a peer-reviewed hybrid open access journal of engineering and scientific journals launched in 2018 and focused on the rapid publication of fundamental research papers in all areas concerning various current and forthcoming radical new health professions across the globe and the latest cutting edge advancements in healthcare. Publication Charge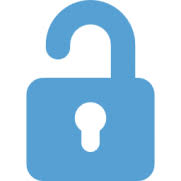 Open
Access
Focus and Scope
Audiology: Audiologic/aural rehabilitation; balance and balance disorders; cultural and linguistic diversity; detection, diagnosis, prevention, habilitation, rehabilitation, and monitoring of hearing loss; hearing aids; cochlear implants; hearing assistive technology; hearing disorders; lifespan perspectives on auditory function, speech perception, and tinnitus. 
Cardiovascular technology: Implantable medical devices, hemodynamics, tissue biomechanics, functional imaging, surgical devices, electrophysiology, antiarrhythmic drugs, anticoagulation, atrial fibrillation, atrial flutter, atrial tachycardia, atrioventricular block, electrocardiography, electrocardiogram, epicardial, heart rhythm disorders.
Clinical chiropractic: diagnosis, treatment, and prevention of mechanical disorder of musculoskeletal system; spine adjustment; chiropractic treatment techniques; electrical muscles stimulations; therapeutic ultrasound; vertebral subluxation, dry needling, mobilisation, physical therapies. 
Clinical laboratory technology: Immunochemistry; toxicology; hematopathology; immunopathology; molecular diagnostics; genetic testing; immunohematology; clinical chemistry; microbiology; clinical pathology; medical genetics; physiology and clinical research; clinical chemistry; transfusion and cell therapy; laboratory informatics, general laboratory medicine, anatomic pathology, urinalysis. 
Health economics: production and supply of health services; demand and utilization of health services; financing of health services; determinants of health, such as investments in health and risky health behaviors; economic consequences of ill health; behavioral models of demanders, suppliers, and other health care agencies; evaluation of policy interventions; economic insights; efficiency and distributional aspects of health policy; health insurance and reimbursement; health economic evaluation; health services research; health policy analysis. 
Healthcare System and Health Policy: Individual and institutional aspects of health care management; the importance of health care in developing countries; consumer health informatics and mobile health; group modeling and facilitation in healthcare; health quality and evaluation; healthcare design science; operations management; precision healthcare and soft OR; technical architecture of health IT; healthcare management in general, both at an operational and strategic level; the organization and structuring of healthcare services; cultural and behavioral issues; questions about ethics and quality of life; human resource issues like training and deployment; patient safety and risk; health disparities modeling; system dynamics; human-computer interaction in the healthcare system. 
Interdisciplinary clinical studies, assessment, and outcomes: Multidisciplinary rehabilitation; biopsychosocial pain rehabilitation; pain management program; interdisciplinary pain rehabilitation program; outcomes domains; data management; trial logistics; design and conduct of trials; statistical methods; the impact of trials on practice and policy; ethics; law and regulation; clinical trial design; management, legal, ethical and regulatory issues; case record form design; data auditing methodologies; clinical or policy impact of all types of the clinical trial; clinical trials/treatment strategies in occupational therapy; clinical trials of drugs; clinical trial management. 
Medical Laboratory Sciences: Biomedical Sciences and Laboratory Medicine; Medical Microbiology; Medical Parasitology; Clinical Chemistry; Haematology; Blood group serology; cytogenetics; exfoliation cytology; medical virology; medical mycology; histopathology; laboratory diagnostic reagents; fabricated laboratory hardware; clinical pathology; urinalysis; transfusion medicine; molecular diagnostics; histology; laboratory administration and management. 
Nutrition and dietetics: dietetic practice; medical nutrition therapy, community, and public health nutrition; food and nutrition service management; dietetic education; Nutrition across the lifespan; nutritional support and assessment; obesity and weight management; principles of nutrition and dietetics, dietary surveys; Nutritional epidemiology; nutrigenomics and molecular nutrition research; cancer diet; clinical nutrition; bioactive dietary components; dietary supplement; nutrients; nutrition therapy; nutritional policies; human and clinical nutrition; immuno-nutrition; endocrine nutrition. 
Occupational therapy: Reliability and validity of clinical instruments used by occupational therapists; assistive technology; community rehabilitation; cultural issues related to occupational therapy practice or education; occupational therapy interventions at the population level; surveys related to occupational therapy practice and education; historical reviews of occupational therapy practice; meta-analysis demonstrating the efficacy of interventions related to occupational therapy; scoping reviews of areas of occupational therapy practice; knowledge translation projects in occupational therapy; professional issues in OT; pilot studies of new approaches to OT practice. 
Osteopathy: principles and practice of osteopathic medicine; basic science research, clinical epidemiology, and social science concerning osteopathy; neuromusculoskeletal medicine; pain management; practice management; medical education; neuromusculoskeletal medicine; osteopathic manipulative treatment (OMT); public health and primary care. 
Physician: international medicines, randomized controlled trials, prospective cohort studies, health, and clinical practices; case-control studies; Phase I, phase II, and phase III studies, physiological or pharmacological studies. 
Psychology: addictive behavior, auditory cognitive neuroscience, cognition, cognitive science, comparative psychology, consciousness research, cultural psychology, decision neuroscience, developmental psychology, eating behavior, educational psychology, emotion science, environmental psychology, evolutionary psychology, forensic and legal psychology, gender, sex and sexualities, health psychology, media psychology, movement science, sport psychology, neuropsychology, organizational psychology, pediatric psychology, perception science, performance science, personality, and social psychology, psycho-oncology, psychology of aging, psychology of clinical settings, psychopathology, quantitative psychology and measurement, theoretical and philosophical psychology, 
Radiology and ultrasound technology: Breast imaging, Cardiovascular imaging, Chest radiology, computed tomography, diagnostic imaging, gastrointestinal imaging, head and neck imaging, magnetic resonance imaging, musculoskeletal imaging, nuclear medicine, pediatric imaging, positron emission tomography, radiation oncology, x-ray radiography, echocardiography, sonography, theoretical and experimental aspects of advanced methods and technologies in instrumentation for imaging, doppler measurements, signal processing, pattern recognition, clinical evaluation of new techniques, tissue-parameter measures, mechanism of ultrasound- tissue interactions, transducer technology, calibration and standardization, tissue-mimicking phantoms, elasticity measurement, photoacoustic and acousto-optic technologies, radiation oncology, Elastography, high frequency clinical and pre-clinical imaging, neurosonology, point-of-care ultrasound, public policy, therapeutic ultrasound, Ultrasound education, ultrasound in global health, urologic ultrasound, vascular ultrasound. 
Speech and language therapy: speech production and perception; anatomy and physiology of speech and voice; genetics, biomechanics, and other basic sciences of human communication; chewing and swallowing; speech disorders; voice disorders; development of speech and language; hearing in children; normal language processes; language disorders; disorders of hearing and balance; psychoacoustics; anatomy and physiology of hearing. 
Surgical technology: General Surgery, Ophthalmic Surgery, Transplantation Surgery, Endocrine Surgery, Cardiothoracic Surgery, Obstetric Surgery, Neurosurgery, Plastic Surgery, Oral and Maxillofacial Surgery, Orthopaedic Surgery, Acute Care Surgery, Gynecological Surgery, Urological Surgery, Robotic Surgery, Perioperative Care, Anesthesiology, innovation and development in instrumentation, surgical technological methods, surgical training and performance metrics, surgical simulation, telemedicine, history of surgical innovation and innovators. 
Open Access Statement
The Research & Reviews: A Journal of Health Professions (rrjohp) is an open-access (OA) publication which provides immediate open access to its content on the principle that making research freely available to the public supports a greater global exchange of knowledge. All published works will be available to a worldwide audience, free, immediately upon publication. Publication in the journal is subject to payment of an article processing charge (APC). The APC serves to support the journal and ensures that articles are freely accessible online in perpetuity under a Creative Commons licenses.
Publication Ethics Statement
rrjohp fully adhere to Code of Conduct of Publication Ethics (COPE) and to its Best Practice Guidelines. The Editorial Team enforces a rigorous peer-review process with strict ethical policies and standards to ensure the addition of high-quality scientific studies to the field of scholarly publication. In cases where rrjohp becomes aware of ethical issues, it is committed to investigating and taking necessary actions to maintain the integrity of the literature and ensure the safety of research participants. Click here to read more about the Research & Publication virtue ethics
Content Disclaimer
All the information's, opinions, and views mentioned here represents the authors and the contributions of the articles.
Publication of articles, advertisements, or product information does not constitute endorsement or approval by the journal.
Cannot be help responsible for any error or consequences while using the information updated in this journal.
Although every effort is done by rrjohp to see that there's no any inaccurate data, misleading data, opinion or statement within the journal, the data and opinions appearing in the articles are the responsibility of the contributors concerned.