Editors Overview
rrjodfdp maintains an Editorial Board of practicing researchers from around the world, to ensure manuscripts are handled by editors who are experts in the field of study.
About the Journal
Research & Reviews: A Journal of Drug Formulation, Development, and Production [2394-1944(e)] is a peer-reviewed hybrid open-access journal launched in 2014 and focused on the publication of current Research/Review work carried out in the area of Drug Formulation, development, and production. Publication Charge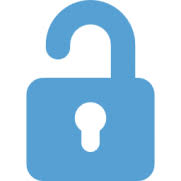 Open
Access
Focus and Scope
Drug delivery system: Oral drug delivery system, pulmonary drug delivery system, nasal drug delivery system, parenteral drug delivery system, transdermal drug delivery system, controlled release system, microcapsules, liposomes, vesicles, macromolecular conjugates, antibody targeting, protein or peptide delivery, DNA, oligonucleotide and siRNA delivery, gene delivery, nanomedicines, tissue engineering, preclinical and clinical data related to drug delivery system, short term and long term biocompatibility of drug delivery system, image-guided drug therapy, devices for drug delivery, drug/device combination products.
Drug development system: Medicinal and process chemistry, post-approval and post-marketing evaluation, drug evaluation, approval, and regulation, biologically active compounds in drug development, preclinical development studies, translational animal models, processing and analytical technologies, emerging technologies in pharmaceutical development and industrial pharmacy, regulatory science, pharmaceutical formulation developments, drug repurposing, drug combination, drug development platforms, and networks.
Drug discovery and design: drug target identification, and validation, phenotypic screening, and target deconvolution, biochemical analysis of drug targets and their pathways, biochemical analysis of drug targets and their pathways, new methods or relevant applications in molecular/drug design and computer-aided drug discovery, design, synthesis, and biological evaluation of novel biologically active compounds, structural and molecular biological studies elucidating molecular recognition processes, fragment-based drug discovery, experimental low, medium and high-throughput approaches, in vitro models for early-stage drug discovery such as 3d cell cultures, patient-derived organoids, in silico methods, big data and smart data, knowledge discovery and actionable knowledge, novel targets, pathways, and molecular mechanisms in health and disease states, novel therapeutic strategies, in silico and invitro ADME- tox studies to assist drug discovery, integration of skills and technologies, transcending silo mentality and promoting efficiency.
Formulation research: quality by design, process optimization, manufacturing, 3d printing, inhalation therapy, aseptic processing, bioavailability, bioequivalence and simulation, biosimilars requirements, biowaivers, bioavailability enhancements, biosimilars oncology, biosimilars-regulatory affairs, biosimilar models, general bioequivalence, bioavailability metrics, topical formulation, galenic formulations, injectable formulations, enteral formulations, parenteral formulation, dosage forms.
International drug regulatory affairs: Trends and guidelines of various national and international regulatory agencies, the new drug application process, pharmacovigilance and drug safety, protocols of achieving regulatory compliance, legislative revisions, regulatory approvals, marketing practices, formulation and streamlining of good manufacturing practice, quality control, and quality assurance of drug development, regulatory affairs of the manufacturing process, import and export of drugs, biopharmaceutical regulations, good manufacturing process, drug mastery file and dossier, drug and biologics regulatory affairs, DMF.
Pharmacodynamics and Pharmacokinetics: Kinetics of drug disposition and effects of drug action in humans, animals, in vitro, in vivo, and silico; modeling and simulation methodology, optimal design, precision medicine, stimulation, mechanism, and factors affecting drug absorption, distribution, metabolism, and excretion; pharmacometrics, toxicokinetics, toxicodynamics, a mathematical model for assessment of drug ADME, phytochemical analysis, photoresist technology, management of drugs, dosage form evaluation in animals and humans, scaling from aminals to humans.
Process Engineering: pharmaceutical devices, pharmaceutical manufacturing, pharmaceutical processing, and optimization, supercritical fluid extraction, chromatography, membrane separation, drying technology, sterilization technology, novel technologies for pharmaceutical processing, genetic engineering technology, cell engineering, enzyme, and cell immobilization techniques, monitoring and quality control of pharmaceutical manufacturing and processes, modeling of pharmaceutical production, novel excipients in pharmaceutical processes, biological and biosimilar processing, natural and herbal remedies processing, air conditioning and humidification, solid-liquid extraction, crystallization, evaporation and distillation, filtration, size, reduction, and classification, mixing, solid dosage forms, bioprocessing, quality principles, statistical experimental design, process analytical; technology.
Pharmacognosy: Pharmaceutical quality assurance and pharmaceutical analysis based on its originality, importance, disciplinary interest, timeliness, accessibility, and elegance; natural product chemistry, bioassay, structure-activity relationship, analytical methods, traditional pharmacy, ethnopharmacology, pharmacognostic investigations, biological evaluation of crude extracts, essential oils, and pure isolates, mechanistic studies, synthesis and transformation studies, isolation, identification and structural elucidation of natural products, method and technique development, and evaluation.
Quality control and Quality Assurance: ISO Guidelines, NABL, manufacturing quality control, good manufacturing practice, SOPs and auditing, Pharmaceutical Quality System (ICH Q10), HACCP Validation, Pharmaceutical quality, good clinical practice, good laboratory practices, pharmaceutical guidelines, pharmaceutical regulations, general quality management, HPLC method, pharmaceutical validation, drug quality standards, product testing, quality packing, drug evaluation, resampling, microbiological testing, batch production, quality assurance policy, raw material testing, laboratory records, computerized drug processing.
Open Access Statement
The Research & Reviews: A Journal of Drug Formulation, Development and Production (rrjodfdp) is an open-access (OA) publication which provides immediate open access to its content on the principle that making research freely available to the public supports a greater global exchange of knowledge. All published works will be available to a worldwide audience, free, immediately upon publication. Publication in the journal is subject to payment of an article processing charge (APC). The APC serves to support the journal and ensures that articles are freely accessible online in perpetuity under a Creative Commons licenses.
Publication Ethics Statement
rrjodfdp fully adhere to Code of Conduct of Publication Ethics (COPE) and to its Best Practice Guidelines. The Editorial Team enforces a rigorous peer-review process with strict ethical policies and standards to ensure the addition of high-quality scientific studies to the field of scholarly publication. In cases where rrjodfdp becomes aware of ethical issues, it is committed to investigating and taking necessary actions to maintain the integrity of the literature and ensure the safety of research participants. Click here to read more about the Research & Publication virtue ethics
Content Disclaimer
All the information's, opinions, and views mentioned here represents the authors and the contributions of the articles.
Publication of articles, advertisements, or product information does not constitute endorsement or approval by the journal.
Cannot be help responsible for any error or consequences while using the information updated in this journal.
Although every effort is done by rrjodfdp to see that there's no any inaccurate data, misleading data, opinion or statement within the journal, the data and opinions appearing in the articles are the responsibility of the contributors concerned.