Editors Overview
njlil maintains an Editorial Board of practicing researchers from around the world, to ensure manuscripts are handled by editors who are experts in the field of study.
About the Journal
National Journal of Labour and Industrial Law [Applied(e)] is a peer-reviewed hybrid open-access journal launched in 2018 encircling Labour Law also known as Employment Law and is about the body of laws, administrative rulings, and precedents that address the legal rights and restrictions on working people and their organizations. As such, it mediates many aspects of the relationship between trade unions, employers, and employees. In other words, Labour law defines the rights and obligations of workers, union members, and employers at the workplace. Journal of Labour and Industrial Law gives scholars, practitioners, and professionals an opportunity or platform for research on the law and current case studies on industrial disputes and submit the valuable peer in the form of review papers, research papers, case studies, short articles, book reviews, etc. Publication Charge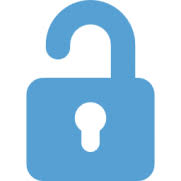 Open
Access
Focus and Scope
Authorities under the labor law in India: Labour law, industrial relations, Contract Labour Regulation and Abolition Act, collusive agreement, optimal strategy, India, contract laborers, labor regulations, game theory, labor inspectors, law-breaking, Migration, Indian Migration, Gulf countries, Labour migrants.

Important case laws under various labor legislations: Migration, Indian Migration, Gulf countries, Labour migrants, Eurasian model of international labor legislation / international labor rights / Eurasian integration, history of law, labor rights, administrative control, public control, Fundamental rights, decent work, pay discrimination, employment services, unemployment, Labor laws and legislation – South Africa, Language, Legal composition, administrative law, control, factor analysis.

Special points to be noted while drafting an Employment Agreement: Freedom of will, an employment contract, an employee, an employer right to labor freedom of will, employment contract, employee, employer right to work, employee rights social dialogue, freedom of will employment contract an employee, the employer right to work, employee rights social dialogue, Work Agreement for a certain time; Job creation; Employment; Omnibus law, employment contract, limited duration, labor Code.

Industrial relations: Channel relationship, Business‐to‐business marketing, Relationship marketing, Industrial marketing, Disaggregate energy consumption, Industrial outputAutoregressive distributed lag, Supplier competence, Brand value, Brand trust, Brand loyalty, Commitment Relationship performance, Functions of relationships, Customer-supplier relationships, Relationship quality, Trust Commitment, Satisfaction Vendor satisfaction, achievement motivation, adaptation culture, dominance evolution, female choice, fertility fitness, French-Canadians, reproductive success, sexual behavior, sociobiology status, seeking teaching, biases, etc.

Women labor and the Law: Women's pay, low status, law, UK, European Union, structure, political theory, social history, North America, labor nationalization, gender economic, education and human resource development, Gulf Cooperation Council, labor market policy, women employment, self-employment, 

Labour laws in the unorganized sector: Upliftment of Agriculture labor, Farm labor, Labour Laws, Labour Legislation, Minimum wages Act, Maternity Benefit, Unorganised, ILO, minimum wage, occupational safety, vulnerability, pandemic planning, Working and living conditions, unorganized sector, Workers, Working and living condition, unorganized sector, Workers, Exploitation, Problems of workers, etc.

Unfair labor practice: Unfair labor practice, right to fair labor practices, constitutionalism, 2013 constitution, fairness, labor act, trade union, worker's committees.

Checklist of labor law compliance: Collective Bargaining, Factory Manager, Labour Regulation, Union Leader, Audit Firm, Labour rights, trade union rights, governance, private regulation, quality improvement, quality management, consensus methods, general methodology, surgery, teamwork, human resources.

Apprentices Act 1961: Apprenticeship, training, effectiveness, orientation, Apprenticeable occupation; Technical education and training; Technician education and training; Training scheme, Skill Development, Labour force, Vocational Education and Training, Skill Stock, employability, Vocational and Technical Education, Human Resource Development, Vocational School, Vocational Education Program.

Maternity Benefit Act, 1961: Maternity Benefit Act, 1961, The Maternity Benefit (Amendment) Bill, 2016, maternity leave, childcare, work from home, India, Maharashtra Act No. 53 of 1961, Maharashtra Acts, Maharashtra Maternity Benefit Act 1961, Maternity Benefit Act Maharashtra 1961, Labour Laws, Maternity Benefits Act 1961, Women, Construction workers, unorganized worker welfare, Maternity Benefit in informal sector, Maternity Benefit (Amendment) Act, temporary and contractual employees.

Law related to contract labor: Development Challenges, Asian Development Bank, Development Management, Skills Development, Performance Evaluation, Evaluation Methods, Staff Development,Job Evaluation, Evaluation, Performance Evaluation, Program Evaluation, The Development Agenda, Staff Development, Skills Development, Asian Development Bank, Results-Based Monitoring And Evaluation, Project Evaluation & Review Technique, Project Evaluation, Program Evaluation, Performance Evaluation, Operations Evaluation, Evaluation Methods, Economic development, Standard of living, Trade development, Employment Performance appraisal, Needs assessment, Input-output analysis, ADB, Project failure, Project Impact, Project appraisal, Career development, Vocational training, Contract Labor, Labor income, Labor policy, Manpower policy, Promotions, Career Development, Job analysis, Participative management, Grievance procedures, Supervisors, Vocational guidance, Rural manpower policy, Career development, Applications for positions, Affirmative action programs, Labor turnover, Self-evaluation, Supervisors, Cumulative effects assessment, Participatory monitoring and evaluation Collapse, etc.

Laws related to child labor: Social Sector, Governance and Public Policy, Child Labour, ILO, Poverty, Welfare and Socio-legal Reforms, child labor, deviant behavior, constitution, content analysis, child protection, law enforcement, legislation, criminality, child, the constitutional reality, child labor, national and international approaches & acuities, legal protection, child labor, effectiveness, criminal law, international law.

Laws related to wages: Wages, Labour Law, Minimum Wages, Bonus, and Equal Remuneration, Enrolment, Minimum wage, Survey, Human capital, Data analysis, Schooling, Work-based learning, Labour force participation, Wage Code, Economic Analysis, Labor Reforms, ILO, Economic Growth.

Shops and Establishment Act, 1954: Urban sustainability, Iraq, the city of Najaf, Florence, cultural heritage, the Rome Declaration.

Workmen's Compensation Act 1923: Compensation Policy, Employee Satisfaction, Aquaculture Industry, Employee Compensation, Compensation Policy, Legislative Documents, Ninth Biennial Report, Workmen's Compensation Service.

Payment of Gratuity Act, 1972: Social Inclusion, Inclusive growth, Food Security, Abject poverty, Gratuity, Gratuity to Teachers, Pre and Post Amendment Scenario, social security, measures, textile industry, unorganized workers, social security initiatives, contingencies, legislation, Gratuity, Employer, Employee, National Industrial Court.

Payment of Bonus Act, 1965: Bonus, ILO (internationals Labour Organization), labor welfare, Wage security, Social Security, Rationalizing wages, Labour Laws, Constitutional Law, Social Security, COVID-19, Pandemic. 

Labour Laws (Exemption From Furnishing Returns & Maintaining Registers By Certain Establishments) Act, 1988: Economic reforms, labor laws, rigidity in-laws, e-Governance of Labour Legislation and its enforcement, e-Governance of Labour Inspections and Labour enforcement, e-Kranti, e-Governance of Labour Legislations and Labour Inspections an Outlook on Industrial relations, Strengthening of Labour enforcement, e-labor returns, micro, small, enterprises, ILO, labor, law, responsive regulation.

Industrial Disputes Act, 1947: Lex Unified, Industrial Disputes, Dispute Settlement, Retrenchment, surplus, business, workman; industrial disputes act, law, labor, critical analysis, judicial decisions, labor Law, Industrial Disputes, Retrenchment, Lay-Off, Employee Relation, Engagement and Performance, Industrial Disputes Act, 1947, Conciliation, Industrial Disputes, Industrial Relations, Dispute Resolution, Mediation.

Factories Act, 1948: Worker, Washing Facility, First Aid, Canteen, Crèches, Appropriate Government, Microfinance, Regulatory Regimes, Labor Markets, Labor Policies, Small Scale Enterprise.

The Employment Exchanges (Compulsory Notification of Vacancies) Act, 1959: Labour force and Employment, Employment Exchange, Panel Data Models, Registration, Placement, Disability, Inclusion, Employment, Persons with Disabilities, Barriers, logit decomposition, Unemployment, Educated youth, Policies, Programmes.

Employees Provident Fund And Miscellaneous Provisions Act, 1952: Social security, Employee welfare, process reengineering, IT enablement, Organizational turnaround, customer centricity, Employer Brand, Delighted Employees, Statutory Compliance, High productivity, Gross Domestic Product, Pension Fund, Pension Scheme, Define Contribution, Define Benefit.
Open Access Statement
The National Journal of Labour and Industrial Law (njlil) is an open-access (OA) publication which provides immediate open access to its content on the principle that making research freely available to the public supports a greater global exchange of knowledge. All published works will be available to a worldwide audience, free, immediately upon publication. Publication in the journal is subject to payment of an article processing charge (APC). The APC serves to support the journal and ensures that articles are freely accessible online in perpetuity under a Creative Commons licenses.
Publication Ethics Statement
njlil fully adhere to Code of Conduct of Publication Ethics (COPE) and to its Best Practice Guidelines. The Editorial Team enforces a rigorous peer-review process with strict ethical policies and standards to ensure the addition of high-quality scientific studies to the field of scholarly publication. In cases where njlil becomes aware of ethical issues, it is committed to investigating and taking necessary actions to maintain the integrity of the literature and ensure the safety of research participants. Click here to read more about the Research & Publication virtue ethics
Content Disclaimer
All the information's, opinions, and views mentioned here represents the authors and the contributions of the articles.
Publication of articles, advertisements, or product information does not constitute endorsement or approval by the journal.
Cannot be help responsible for any error or consequences while using the information updated in this journal.
Although every effort is done by njlil to see that there's no any inaccurate data, misleading data, opinion or statement within the journal, the data and opinions appearing in the articles are the responsibility of the contributors concerned.