Editors Overview
njitm maintains an Editorial Board of practicing researchers from around the world, to ensure manuscripts are handled by editors who are experts in the field of study.
About the Journal
NOLEGEIN Journal of Information Technology & Management [2581-6802(e)] is a peer-reviewed hybrid open-access journal launched in 2018 that provides a platform to discuss new issues in the area of Information technology issues for management. The journal also seeks to advance the quality of research by publishing papers introducing or elaborating on Information systems planning and policy & Database Management. Publication Charge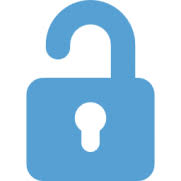 Open Access
Focus and Scope
Database Management: Declarative languages, runtime systems, Scalable data analysis, and query processing, Consistency, concurrency, coordination, reliability, Data storage, and physical design, Metadata management, Systems for machine learning, model management, Data cleaning, data transformation, and crowdsourcing.

Network security: Firewall, Network Segmentation, Remote Access VPN, Email Security, Data Loss Prevention (DLP), Intrusion Prevention Systems (IPS), Sandboxing, Hyperscale Network Security, confidentiality, integrity and availability, Network firewall, Intrusion prevention system, Unified threat management, Advanced network threat prevention, Network access control, Cloud access security broker, DDoS mitigation.

Aviation Industry: Aerospace engineering, Air traffic control, Aircraft maintenance, Aviation Management, Aviation safety, Cabin crew, Civil and military aviation, Aviation transport, impact of Brexit, Unstable Fuel Prices, Global Instability, Threat of War, Staff Shortages, Changing Demographics, Airport Capacity Issues, Pilot Shortages, Uncertainty Business Travel.

Database design: Logical design. Physical design. Implementation. Monitoring, modification, and maintenance, hierarchical database systems, Network database systems, object-oriented database systems, Conceptual design, Logical Design, Normalization, Physical Design

Electronic Commerce: Conversational commerce, Digital Wallet, Document automation in supply chain and logistics, Electronic tickets, Enterprise content management, Group buying, Business-to-Business (B2B) Business-to-Consumer (B2C) Consumer-to-Business, Consumer to Consumer(C2C).

Information technology: Artificial intelligence, Biometrics, Cloud computing & virtualization, Complex systems, Computational science, Conformance testing, Cyberphysical systems, Cybersecurity, Sleepwalker Effect, Transparency Effect, Black Box Effect, and The Splintering Effect.

Knowledge Management: Data Collection, Data Organizing, Information Summarizing and visualization, Information Analyzing, and Content management.
Keywords
The strategic importance of information systems
Information systems planning and policy
The impact of information technology on the organization
Network and Electronic Commerce
Information technology issues for management
Internet and network security
Systems development alternatives
Database design and administration
The fundamentals
Database Management
Aviation Industry Internet and network security
Open Access Statement
The NOLEGEIN Journal of Information Technology & Management (njitm) is an open-access (OA) publication which provides immediate open access to its content on the principle that making research freely available to the public supports a greater global exchange of knowledge. All published works will be available to a worldwide audience, free, immediately upon publication. Publication in the journal is subject to payment of an article processing charge (APC). The APC serves to support the journal and ensures that articles are freely accessible online in perpetuity under a Creative Commons licenses.
Publication Ethics Statement
njitm fully adhere to Code of Conduct of Publication Ethics (COPE) and to its Best Practice Guidelines. The Editorial Team enforces a rigorous peer-review process with strict ethical policies and standards to ensure the addition of high-quality scientific studies to the field of scholarly publication. In cases where njitm becomes aware of ethical issues, it is committed to investigating and taking necessary actions to maintain the integrity of the literature and ensure the safety of research participants. Click here to read more about the Research & Publication virtue ethics
Content Disclaimer
All the information's, opinions, and views mentioned here represents the authors and the contributions of the articles.
Publication of articles, advertisements, or product information does not constitute endorsement or approval by the journal.
Cannot be help responsible for any error or consequences while using the information updated in this journal.
Although every effort is done by njitm to see that there's no any inaccurate data, misleading data, opinion or statement within the journal, the data and opinions appearing in the articles are the responsibility of the contributors concerned.