Editors Overview
njabm maintains an Editorial Board of practicing researchers from around the world, to ensure manuscripts are handled by editors who are experts in the field of study.
About the Journal
NOLEGEIN Journal of Advertising and Brand Management [2581-530X(e)] is a peer-reviewed hybrid open-access journal launched in 2018 that provides a platform to discuss new issues in the area of Promotional Research and management. The journal also seeks to advance the quality of research by publishing papers introducing or elaborating on Sales promotions and Global advertising. Publication Charge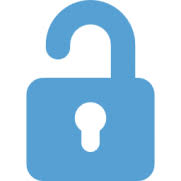 Open Access
Focus and Scope
Advertising theories and their relationship with practice: Introduction, Practice theory, Marketing-as-practice, Marketing performance measurement, Marketing strategy, Performance measurement system design, Qualitative study, Legitimacy, Supply chain, Curative marketing, Emerging markets, Emerging economies, Developing countries, Consumer engagement, Social media, Consumer involvement, Self-brand connection, Brand usage intent, Structural modeling, Relationship Marketing, Relational Orientation, Transaction Orientation, Case study, Industrial marketing, Qualitative methods, Methodology, Business-to-business, Business-to-consumer, Marketing theory–practice, Marketing engineering, Decision support, Performance, General theory of marketing, Middle-range theory.

Promotional Research and management: Price promotion, Informetric, Bibliometrics, Text mining, Advertising, Sales Promotions, Brand equity dimensions, Communication, New media, Resource allocation, Trade promotion, Consumer promotion, Accounting, Legal issues, Value, Retail strategy, Targeting, Retail technology, Knowledge contributing, Knowledge collecting, Virtual communities, Individual factors, Contextual factors, Pronouns, Self-promotion, Self-citation, Online impulse purchase, Limited-Quantity scarcity, Limited-Time scarcity, Perceived arousal, Personal impulsiveness, Customer Experience, Supply Chain, Macro factors, Location, Marketing metrics, Manufacturer, Intuition, Decision-making.

Cross-media research and management: Media planning, Cross-media, Synergy, Mobile advertising, Internet advertising, Mobile TV, Online advertising, Banner, Radio, Media multitasking, Artificial intelligence, Big data, Crowd intelligence, Human-machine hybrid-augmented intelligence, Autonomous-intelligent system, Social media, Literature review, Research constructs, Causal-chain framework, Integrated marketing communication (IMC), IMC paradigm shift, Managerial challenges, Organizational challenges, Cognitive mapping, economic feasibility, Review, Service-Dominant logic, Brand management, Brand stories, Literature review, Management control, Theory, Methodology, Communication, Public relations, Dialogue, Dialogic relationships, Relationship management.

Types of advertising: Advertising (discourse), Conjunctive adjuncts, Functional grammar, Pragmatic inferencing, 'Reason' advertising', Tickle advertising, Green consumption, Advertising appeals, Benefit association, Public self-awareness, Identity salience, Paid search advertising, Offline advertising, Sales, Firm value, Integrated marketing communications, In-store communications, Word-of-mouth (WOM), Attention, Internet advertising, Banner blindness, Viewing tasks, Web structure, Extensions, Parent brand feedback effects, Subjective comprehension, Objective comprehension, Type size, Attitude toward the advertised product, Product involvement, Purchase decision involvement, Advertising involvement, Consumption involvement, Image proximity, Visual imagery, Spatial distance, Advertising appeal, Product type.

Sales promotions: Advertising, Brand equity dimensions, Brand personality, Promotional deals, Purchase decisions, Mathematical knowledge, Post-promotion brand preference, Meta-analysis, Online deal forums, Virtual communities, Demand forecasting, Systematic events, Time series regression models, Judgmental forecasting, Paid media, Earned media, Social media, Consumer responses, Artificial intelligence, Supply chain, Efficiency, Brand, Price, Sales, Consumer, Promotion, Low, Involvement, Marketing scheme, Supply chain coordination, Buy One Get One Free, Decentralized supply chain, Demand stimulation.

Media and advertising approach: Advertising avoidance, Ad avoidance, Social media, Consumer socialization, Survey, Advertising efficiency, Data envelopment analysis, Stochastic frontier analysis, Youth, Media, Advertising, Decision-making, Personalization paradox, Information collection, Trust-building strategies, Vulnerability, Psychological ownership, Data mining, Knowledge extraction, Sensitivity analysis, Brand building, Targeting, Privacy, Microblog, Diffusion mechanism, Influence model, Preference analysis, destination, strategy, communication, Meta discourse, Visual metadiscourse, Advertising discourse, Writer-reader interaction, Persuasion.

Crowdsourcing: Open innovation, Crowdfunding, Organizational forms, Collaborative initiatives, Problem-solving, Mapping, Geo-referencing, User-generated content, Collective Intelligence, Innovation, Innovation tournaments, Platforms, Idea evaluation, Idea generation, Open innovation, Online research, Data quality, Amazon Mechanical Turk, Prolific Academic, CrowdFlower, Crowd capital, Crowd capability, Knowledge resources, Natural field experiment, Worker motivation, Online labor markets, Randomized controlled trial, Citizen science, Machine learning, Human intelligence tasking, Systematic review, Evidence production, Information management, Screening.

Diversification: Corporate social performance, Geographical diversification, Multinational firms, International diversification, Intangible resources, Protected denomination of origin, Theoretical foundation, Marketing capability, Operations capability, Performance, Efficiency, Resource-based view, Product diversification, Geographic diversification, Company performance, Economic crisis, Corporate diversification strategy, Supply chain integration strategy, Firm performance, R&D internationalization, Emerging market enterprise, Disruptions, Stock price performance, Multiple directorships, Agency theory, Board appointments.

Social media: Brand community, Brand trust, Brand loyalty, Customer-centric model, Brand stories, Brand management, Peer communication, Online socialization, Product attitude, Purchase intention, Social networking sites, Marketing communications, Relationship marketing, Luxury brands, Perceived social media marketing (SMM) activities, Value equity, Relationship equity, Brand equity, Customer equity, Purchase intention, Preference, Loyalty, Price premium, International, Consumer brand engagement, Scale development, Structural equation modeling, Customer relationship management, CRM, Customer relationship performance, Information technology, Marketing capabilities, Knowledge management, Emergency Management, Natural disasters.

Advertising and organizational responsibilities: Environmental change, Organizational structure, Stages of innovation adoption, Innovation type, and source, Radicalness of innovation, Inequality, Discrimination, Organizational practices, Diversity, Disability, Job advertisements, Corporate social reporting, Environmental management system, Independent verification, Environmental Auditing, Environmental indicators, Organizational justice, Perceived supervisor support, Perceived organizational support, Trust, Project management, Temporary organizations, Project research, Project ecologies, Literature review, Project ecologies, International Journal of Project Management, Intellectual capital, Organizational learning capability, New product development performance, Partial Least Square, Public-private partnerships, Local tourism association, Local government, Tourism Networks.

Cognitive information models: Aggression, school programs, social-cognitive information-processing, Online learning, IT acceptance and adoption, Internet, Cognitive absorption, TAM, Perceptions, Credibility, Trust, Cognitive heuristics, graphical representations, program comprehension, Requirements determination, Information systems development, Knowledge elicitation, Representation techniques, Cognitive limitations, Cognitive-energetic model, Attention deficit hyperactivity disorder, Psychiatric disorder, Executive functioning, Attention, Inhibition, Dual-Process Theory, Cognition, Quality Metadata, Information Quality Management, Information Quality Dimensions, Decision Support, Requirements engineering, Systems development methodology.

Foote, Cone, Belding (FCB) planning grid: FCB grid, Online search, Online purchase, Keyword advertising, Contextual inquiry, Consumer behavior, Motivation, Means-end chains, Involvement, Irritation, Servicescape, Atmospherics, Involvement, Shopping motives, Retailing, Lifestyle market segmentation, Perceived value, Purchase intention, destination brands, message strategies, positioning attributes, benchmarking.

Hierarchy of effects models: Negative emotion, Decision-making process, Consumer behavior, Mass media campaign, Hierarchy of effects, Overweight and obesity, Mediation, Integrated marketing communication, Consumer behavior, Consumer response, Helmet quality label, intention to use, signaling, Harmonic formula, Equalizing bias, Bibliometric counting, Senior authorship, Branding, Industrial branding, Business-to-business, Customer-based corporate reputation, Loyalty, Culture, Relationship age, Uncertainty avoidance, Time orientation, Environmental impact assessment, Uncertainty, Prioritization, Calibration, Decision curve analysis, External validation, Overfitting, Risk prediction models.

Careers in advertising management: Corporate image, Company employment image, Recruitment, Application intentions, Human resource management, Big data analytics, Skillset, Marketing graduates, Digitalization, Environmental marketing, Environmental consumer behavior, Psychological brand benefits, Green electricity adoption, Women, Leadership, Glass cliff, Glass ceiling, Social identity, slogan recall, Brand quality, Advertising effectiveness, Brand attitude, Cue utilization, Nonprofits, Electronic resources librarians, Core competencies, Corporate boards, Corporate governance, Diversity, Human capital, Top management teams, International Human Resource Management, Academic librarian, Licensing librarian, Legal training.

Media Research, advertising, and communications: Social media, Industrial marketing, Business-to-business marketing, Web 2.0, Literature review, Review, Service-Dominant logic, Relationship marketing, media, television, violence, substance use, Marketing, Advertising, Customers, Purchase intention, Broadcast media, Corporate social responsibility, Consumer engagement, Online CSR dialog, Value co-creation, Fashion, Luxury brands, Social media communication, Sustainability, Influencer advertising, Native advertising, Multiple motive inference, Influencer-product congruence, Sponsorship disclosure, Advertising recognition, Cross-cultural, Imagery, Brand Familiarity, Brand recall.
Open Access Statement
The NOLEGEIN Journal of Advertising and Brand Management (njabm) is an open-access (OA) publication which provides immediate open access to its content on the principle that making research freely available to the public supports a greater global exchange of knowledge. All published works will be available to a worldwide audience, free, immediately upon publication. Publication in the journal is subject to payment of an article processing charge (APC). The APC serves to support the journal and ensures that articles are freely accessible online in perpetuity under a Creative Commons licenses.
Publication Ethics Statement
njabm fully adhere to Code of Conduct of Publication Ethics (COPE) and to its Best Practice Guidelines. The Editorial Team enforces a rigorous peer-review process with strict ethical policies and standards to ensure the addition of high-quality scientific studies to the field of scholarly publication. In cases where njabm becomes aware of ethical issues, it is committed to investigating and taking necessary actions to maintain the integrity of the literature and ensure the safety of research participants. Click here to read more about the Research & Publication virtue ethics
Content Disclaimer
All the information's, opinions, and views mentioned here represents the authors and the contributions of the articles.
Publication of articles, advertisements, or product information does not constitute endorsement or approval by the journal.
Cannot be help responsible for any error or consequences while using the information updated in this journal.
Although every effort is done by njabm to see that there's no any inaccurate data, misleading data, opinion or statement within the journal, the data and opinions appearing in the articles are the responsibility of the contributors concerned.