Editors Overview
josdc maintains an Editorial Board of practicing researchers from around the world, to ensure manuscripts are handled by editors who are experts in the field of study.
About the Journal
Journal of Semiconductor Devices and Circuits [2231-0401(e)] is a peer-reviewed hybrid open-access journal launched in 2014 focused on the rapid publication of fundamental research papers on all areas of Semiconductor Devices and Circuits. Publication Charge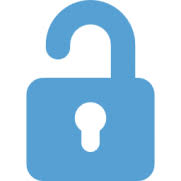 Open
Access
Focus and Scope
Conductors: Electrical resistance, conductance, Electrical resistivity, conductivity, Conductor ampacity, Isotropy, Superconductivity, Charge transfer complex.

Semiconductors: Variable electrical conductivity, Heterojunctions, Excited electrons, high thermal conductivity, thermoelectric power factors, thermoelectric generators, thermoelectric coolers, Plasma etching, Doping, Amorphous semiconductors, Semiconductor characterization techniques.

Insulator: Band gap, Electrical breakdown, electric field, charge carriers, chain reaction, electric arc, electrocution, ampacity, Sheath insulator, Suspension insulators, breakdown voltages.

Optical Sensor: Position sensors, photographic flash, Photoelectric sensors, Photoconductive devices, Photovoltaics, Phototransistors, Optical Switches, electro-optic effect, piezoelectric systems, infrared spectroscopy.

MOS Capacitor: Semiconductor, dielectric material, capacitor, capacitance, electronegativity. Depletion layer capacitance.

MOSFET: Field-effect transistor (FET), CMOS logic, high-κ dielectric, threshold voltage, overdrive voltage, velocity saturation, MOS integrated circuits, CMOS circuits, Gate material, IC fabrication process.

Energy bands: Valence Electrons, Valence Band, Conduction Electrons, Conduction Band, the forbidden energy gap.

Electrical conduction: Solids (including insulating solids), Metals, Semiconductors, Superconductors, Electrolytes, Gases and plasmas, Vacuum.

Charge carrier: Electric charge, electrical conductors, valence electrons, electrolytes, electric arcs, thermionic emission, Carrier generation, and recombination, Majority and minority carriers, Charge carrier density.  

Doping: Intrinsic semiconductor, extrinsic semiconductor, degenerate semiconductor, dopants, Post-growth doping, Neutron transmutation doping, Dopant elements, Silicon dopants, Chemical doping, Electrochemical doping, Magnetic doping, Modulation doping.
Open Access Statement
The Journal of Semiconductor Devices and Circuits (josdc) is an open-access (OA) publication which provides immediate open access to its content on the principle that making research freely available to the public supports a greater global exchange of knowledge. All published works will be available to a worldwide audience, free, immediately upon publication. Publication in the journal is subject to payment of an article processing charge (APC). The APC serves to support the journal and ensures that articles are freely accessible online in perpetuity under a Creative Commons licenses.
Publication Ethics Statement
josdc fully adhere to Code of Conduct of Publication Ethics (COPE) and to its Best Practice Guidelines. The Editorial Team enforces a rigorous peer-review process with strict ethical policies and standards to ensure the addition of high-quality scientific studies to the field of scholarly publication. In cases where josdc becomes aware of ethical issues, it is committed to investigating and taking necessary actions to maintain the integrity of the literature and ensure the safety of research participants. Click here to read more about the Research & Publication virtue ethics
Content Disclaimer
All the information's, opinions, and views mentioned here represents the authors and the contributions of the articles.
Publication of articles, advertisements, or product information does not constitute endorsement or approval by the journal.
Cannot be help responsible for any error or consequences while using the information updated in this journal.
Although every effort is done by josdc to see that there's no any inaccurate data, misleading data, opinion or statement within the journal, the data and opinions appearing in the articles are the responsibility of the contributors concerned.