Editors Overview
jopet maintains an Editorial Board of practicing researchers from around the world, to ensure manuscripts are handled by editors who are experts in the field of study.
About the Journal
Journal of Petroleum Engineering & Technology [2231-1785(e)] is a peer-reviewed open-access journal of engineering and scientific journals launched in 2011 focused on the rapid publication of fundamental research papers in all areas concerning Petroleum Engineering & Petroleum Technology which are covered under domain Chemical Engineering. Publication Charge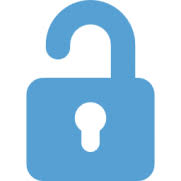 Open
Access
Focus and Scope
Production of Hydrocarbons: Pyrolysis bio-oil, Catalytic upgrading, Zeolites, Silica-alumina, Hydrocarbons, HZSM-5, Biomass, Plastics, Aromatic hydrocarbons, Acid and base catalysts, Botryococcus braunii, Microalgae, Autotrophic media, Exopolysaccharide, Catalyst performance, Reaction pathways, Fluidised-bed reactor.

Petroleum Geology: Plate tectonics, basin development, petroleum source rock, Outcrop analogs, Reservoir characterization, Review, Late Paleozoic Gondwanan glaciation, Alkaline (soda) lakes, Saline lakes, Trona, Shortite, Saline algae, Bacteria, Sour gas accumulation, Carbonate reservoir, Carbonate diagenesis, Thermochemical sulfate reduction.

Formation Evaluation (Well Logging), Drilling and Economics: Recurrent neural network, Intelligent systems, Well log, Sonic log prediction, Azimuthal resistivity measurement, Boundary detection, Distance to the boundary (DTB), Sliding window technique, Gas Isotope, Reservoir, Compartmentalization, well log, generating method, machine learning, Fully Connected, Neural Network, Recurrent Neural Network, Long Short-Term Memory, artificial intelligence, Pressure coring, Reservoir properties, Hydrate saturation.

Oil Refining: Sulfur removal, Hydrodesulfurization, oil refinery, affluent, petrochemicals, estuaries, toxicity, recovery, Hydrotreating, Biofuels, Biodiesel, Vegetable Oils, Catalysis, Electrocoagulation, Phenol, Removal, Wastewater, Transesterification, Industrial Practice, Polycyclic aromatic hydrocarbons, Atmospheric deposition, Plants, Soil.

Synthetic Fuel Technologies: Solid Oxide Electrolyser Cell (SOEC), Electrolysis, High temperature, Steam, Power-to-Liquid, Process simulation, Synthetic fuels, CO2 utilization, Biofuel, Environmental impact, Thermochemical conversion, Bio-oil upgrading, Global warming potential (GWP), Life cycle assessment (LCA), Polygeneration system, Economic performance, Fischer–Tropsch synthesis, Natural gas.

Oil Shale Technology: Oil shale, In-situ conversion technology, Pores and fractures, Steam injection, Effective pyrolysis energy, Heating methods, Semicoke, Circulating fluidized bed, Combustion, Retorting, Comprehensive utilization technology, Economic analysis, thermogravimetric analyzer (TGA), Pyrolysis, Retorting temperature, Non-condensable gasses, Yield, Characteristics.

Reservoir Simulation: Geothermal systems, Modeling, Simulation, Reservoir, conventional well model, advanced well model, sink, source, black-oil model drift-flux model, multiphase flow, multisegmented well, nonisothermal flow, wellbore flow, Upscaling technique, Compositional simulation, Miscible gas injection.
Open Access Statement
The Journal of Petroleum Engineering & Technology (jopet) is an open-access (OA) publication which provides immediate open access to its content on the principle that making research freely available to the public supports a greater global exchange of knowledge. All published works will be available to a worldwide audience, free, immediately upon publication. Publication in the journal is subject to payment of an article processing charge (APC). The APC serves to support the journal and ensures that articles are freely accessible online in perpetuity under a Creative Commons licenses.
Publication Ethics Statement
jopet fully adhere to Code of Conduct of Publication Ethics (COPE) and to its Best Practice Guidelines. The Editorial Team enforces a rigorous peer-review process with strict ethical policies and standards to ensure the addition of high-quality scientific studies to the field of scholarly publication. In cases where jopet becomes aware of ethical issues, it is committed to investigating and taking necessary actions to maintain the integrity of the literature and ensure the safety of research participants. Click here to read more about the Research & Publication virtue ethics
Content Disclaimer
All the information's, opinions, and views mentioned here represents the authors and the contributions of the articles.
Publication of articles, advertisements, or product information does not constitute endorsement or approval by the journal.
Cannot be help responsible for any error or consequences while using the information updated in this journal.
Although every effort is done by jopet to see that there's no any inaccurate data, misleading data, opinion or statement within the journal, the data and opinions appearing in the articles are the responsibility of the contributors concerned.