Editors Overview
joosdt maintains an Editorial Board of practicing researchers from around the world, to ensure manuscripts are handled by editors who are experts in the field of study.
About the Journal
Journal of Operating Systems Development & Trends [2454-9355(e)] is a peer-reviewed hybrid open-access journal launched in 2014 includes, computer operating systems and architecture for multiprogramming, multiprocessing, and time-sharing, resource management, evaluation and simulation; reliability, integrity, and security of data, communications among computing processors, and computer system modeling and analysis. Publication Charge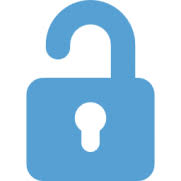 Open
Access
Focus and Scope
Implementation of Multi programmed OS: Clustering algorithms, Task analysis, Sockets, Servers, Programming, Parallel processing, Couplings parallel computing, socket programming, multithreading methods, server computer, computing performance, parallel computation, automatic clustering algorithm, computation time, Valley Tracing, task management, task pool.
The architecture of OS: Source code clone detection, similar code search, binary executables, binary code clones, CFG structures, selective inlining technique, structural features, high-level semantic features, BinGo-E, cross-architecture matching, cross-OS matching, cross-compiler matching, intra-compiler matching, BinGo tool, compilation scenario, cross-architecture cross-OS binary code search.
Multiprocessor, Multimedia, and Real-time OS: Integrated multimedia/hard real-time task scheduling, real-time control processing, multimedia processing, hard real-time computation, multimedia soft real-time computation, multimedia server execution, multiprocessor real-time operating systems, guarantee, multiple periodic multimedia streams, graceful QoS degradation, system overload, multimedia server scheduling algorithms, algorithm performance evaluation, SGI IRIX/REACT/PRO operating system Streaming media, Processor scheduling, Real-time systems, Scheduling algorithm, Multimedia systems, scheduling, Operating systems, Degradation, Switches.
Models of Thread Implementations: Improved programming model, automatic parallel technique, multicore platform, software TLS models, extra overhead, high overhead, frequent data dependencies, POSIX thread library, TLS programming model, potential parallelism, execution model,main-assistance-work thread mechanism,thread-level speculation mechanism, thread version copy, improved TLS model, sequential program partitioning.
Interprocess/ Inter Thread Synchronization and Communication: Inter-thread communication, synchronization, multithreaded processor, integrated compiler, runtime control, multithreaded processor architecture, parallelism, superscalar DLX processor, multithreading functionality.
File Organization, File System Interface, and Virtual File Systems: Monitoring, Kernel, Virtualization, Biomedical monitoring, Real-time systems, Registersauthorisation, computerized monitoring, data integrity, file organization, user interfaces, virtual machines, virtualization.
Graphical User Interface (GUI): Graphical user interfaces, Collaborative work, Human factors, Interactive systems, Knowledge-based systems, Multimedia systems, Object-oriented, programming, User modeling, Image databasesScreen Design, Interface Aesthetics, Aesthetic Measures, Data Entry Screens, Usability, End User, Human-Computer Interaction, User Interface, Multi Screen Interfaces, Dynamic Symmetry, Interface Management, Social Interface, End User Programming.
Linear Block Addressing (LBA): On-chip structure scheme design, on-chip addressing scheme design,2-D block data processing,64-core array system, digital signal processing platform design, frame data processing technology, linear memory, architecture, on-chip interconnection scheme, hierarchical architecture level, mirror symmetric interconnection structure, block level matrix computation.
Open Access Statement
The Journal of Operating Systems Development & Trends (joosdt) is an open-access (OA) publication which provides immediate open access to its content on the principle that making research freely available to the public supports a greater global exchange of knowledge. All published works will be available to a worldwide audience, free, immediately upon publication. Publication in the journal is subject to payment of an article processing charge (APC). The APC serves to support the journal and ensures that articles are freely accessible online in perpetuity under a Creative Commons licenses.
Publication Ethics Statement
joosdt fully adhere to Code of Conduct of Publication Ethics (COPE) and to its Best Practice Guidelines. The Editorial Team enforces a rigorous peer-review process with strict ethical policies and standards to ensure the addition of high-quality scientific studies to the field of scholarly publication. In cases where joosdt becomes aware of ethical issues, it is committed to investigating and taking necessary actions to maintain the integrity of the literature and ensure the safety of research participants. Click here to read more about the Research & Publication virtue ethics
Content Disclaimer
All the information's, opinions, and views mentioned here represents the authors and the contributions of the articles.
Publication of articles, advertisements, or product information does not constitute endorsement or approval by the journal.
Cannot be help responsible for any error or consequences while using the information updated in this journal.
Although every effort is done by joosdt to see that there's no any inaccurate data, misleading data, opinion or statement within the journal, the data and opinions appearing in the articles are the responsibility of the contributors concerned.