Editors Overview
jomccmn maintains an Editorial Board of practicing researchers from around the world, to ensure manuscripts are handled by editors who are experts in the field of study.
About the Journal
Journal of Mobile Computing, Communications & Mobile Networks [2349-901X(e)] is a peer-reviewed hybrid open-access journal launched in 2014 focused on the rapid publication of fundamental research papers on all areas of Nuclear Engineering & Nuclear Technology. Publication Charge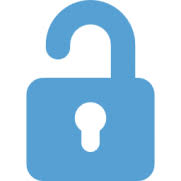 Open Access
Focus and Scope
Shell commands & simple programming: Functional programming, Central Processing Unit, LAN interconnection, Buildings, Command languages, Parallel programming, Parallel machines, Computer architecture, Concurrent computing, Computer science Command language, functional language, functional programming environment, shells, UNIX.
Overview of TCP/ IP networking – Networking, DTN,delay-tolerant networking, satellite networking application, packet loss, intermittent connectivity, link disruption, TCP-IP stack, performance enhancing proxy, PEP, security protocol, overlay protocol, bundle protocol, BP, transport protocol, lower layer protocol, satellite links, practical LEO-GEO satellite scenario, quality of service, QoS, congestion control, routing activity.
Overview of the UNIX/ LINUX: Real-time control system, military contractor, embedded applications, Beowulf cluster computer, supercomputing, weather simulationLinux, Military computing, Sensor systems and applications, High-speed networks, Publishing, Workstations, Control system synthesis, Europe, South America, Real-time systems.
Linux Administrators: Linux containers, virtual machines, cloud computing, virtualized environments, hardware resource utilization, resource overhead, virtualization technologies containers, docker, virtualization, cloud computing, hypervisor, Kubernetes.
UNIX programmers: APU, automatic programmer, UNIX, paradigm, top-down decomposition, programming cliches, knowledge structure,problem-solving capability programming profession, Automatic programming, Humans, Libraries, Sorting, Dictionaries, Computer science, Problem-solving, Artificial intelligence, Writing.
Open Access Statement
The Journal of Mobile Computing, Communications & Mobile Networks (jomccmn) is an open-access (OA) publication which provides immediate open access to its content on the principle that making research freely available to the public supports a greater global exchange of knowledge. All published works will be available to a worldwide audience, free, immediately upon publication. Publication in the journal is subject to payment of an article processing charge (APC). The APC serves to support the journal and ensures that articles are freely accessible online in perpetuity under a Creative Commons licenses.
Publication Ethics Statement
jomccmn fully adhere to Code of Conduct of Publication Ethics (COPE) and to its Best Practice Guidelines. The Editorial Team enforces a rigorous peer-review process with strict ethical policies and standards to ensure the addition of high-quality scientific studies to the field of scholarly publication. In cases where jomccmn becomes aware of ethical issues, it is committed to investigating and taking necessary actions to maintain the integrity of the literature and ensure the safety of research participants. Click here to read more about the Research & Publication virtue ethics
Content Disclaimer
All the information's, opinions, and views mentioned here represents the authors and the contributions of the articles.
Publication of articles, advertisements, or product information does not constitute endorsement or approval by the journal.
Cannot be help responsible for any error or consequences while using the information updated in this journal.
Although every effort is done by jomccmn to see that there's no any inaccurate data, misleading data, opinion or statement within the journal, the data and opinions appearing in the articles are the responsibility of the contributors concerned.