Editors Overview
joeecc maintains an Editorial Board of practicing researchers from around the world, to ensure manuscripts are handled by editors who are experts in the field of study.
About the Journal
Journal of Energy, Environment & Carbon Credits [2249-8621(e)] is a peer-reviewed hybrid open access journal launched in 2010 and focusing on the publication of ongoing research & reviews in the field of Energy, Environment and Carbon Credits (carbon emissions). Publication Charge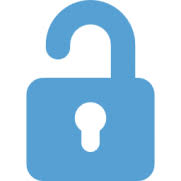 Open
Access
Focus and Scope
Energy and Environmental Issues:  Greenhouse gas emissions, Global warming, Plastic waste footprint, Dynamic waste management, Environmental footprints reduction, Desalination, Reverse osmosis, Evaporation, Sustainability, Decomposition analysis, Perfect decomposition, CO2 emission analysis, Energy and environmental policy, multi-criteria decision methods, Integrated assessment.
Energy planning and Energy policy: Renewable energy sources, Sustainable energy planning, Multi-criteria analysis, Strategic energy planning, Municipal energy plans, Wind energy planning, public participation, Network theory, Trigeneration, Energy efficiency, Primary energy savings, Electricity utility planning, Decision analysis, public participation, Developing country priorities, Transition dynamics and barriers.
Energy Management: Supercapacitor bank, Fuel cell, Electric vehicle, CCHP, Solid oxide fuel cell, Microgrid, Modeling, Planning, Intelligent models, Building energy management systems, Rule sets, Renewable energy resources, Communication technologies, Optimization, Energy big data, Smart energy management, big data analytics, Demand side management (DSM), Fuzzy logic, Fuel cell hybrid bus, Battery, Converters, Current control.
Environmental Engineering: Contaminated soil remediation, minerals processing, volatile organic compounds (VOC), dielectric properties, commercialization, sludge, renewable resources, tidal energy, polymeric composites, natural fiber, bioresorbable polymers, natural fiber composites, nanomaterial, air quality control, water treatment, micelle, Magnetite nanoparticles, Acid mine drainage, Synthesis, Coprecipitation, Metal recovery.
Greenhouse Gases: Life cycle assessment (LCA), fuel combustion, environmental management tools, ozone depletion, acidification, resource depletion, Climate change, Carbon/energy embodiment, Carbon leakage, Gas flaring, Nightfire, Nationally determined contributions, Input-output analysis, Biodiversity, mineral processing, embodied energy, homogeneity, Carbon cycling, Gas transport, Methane emission.
Emission trading:  Cap-and-trade ETS, Overview, Consensus and controversy, Research outlook, carbon emissions, Carbon leakage channel, Shift-share method, Difference-in-difference-in-differences model, Sustainable supply chain design, Environment, Greenhouse gases emissions, Life cycle assessment, Reverse logistics, Emission trading scheme, Carbon management, econometric, foreign direct investment, Carbon taxes, Industry sectors, Tradable permits, Environmental licenses, Optimal control, Production, Inventory.
Pollution Control & Management of Natural Resource: Pollution prevention, Waste Disposal Act (WDA), waste minimization (IWM), Environmental protection, Sustainable development, Policy, Threshold effect, Optimal carbon tax, Global warming, Citizen science, Public participation in scientific research, Conservation, Policymaking, Natural resource management, Public input, Public engagement, Coupling Coordination Degree, Causality.
Climate change skepticism: Skepticism, Energy preferences, Political participation, Low-carbon society, General population survey, Climate change, Attitude toward the environment, Consideration of future consequences, Media effects, Analytic cognitive style, Illusion of knowledge, Belief in science, Numeracy, Science literacy, Political orientation, Perceptions of climate change, Global warming, Culture, Uncertainty, Social networks, Communication, Public attitudes, Interpersonal influence.
Open Access Statement
The Journal of Energy, Environment & Carbon Credits (joeecc) is an open-access (OA) publication which provides immediate open access to its content on the principle that making research freely available to the public supports a greater global exchange of knowledge. All published works will be available to a worldwide audience, free, immediately upon publication. Publication in the journal is subject to payment of an article processing charge (APC). The APC serves to support the journal and ensures that articles are freely accessible online in perpetuity under a Creative Commons licenses.
Publication Ethics Statement
joeecc fully adhere to Code of Conduct of Publication Ethics (COPE) and to its Best Practice Guidelines. The Editorial Team enforces a rigorous peer-review process with strict ethical policies and standards to ensure the addition of high-quality scientific studies to the field of scholarly publication. In cases where joeecc becomes aware of ethical issues, it is committed to investigating and taking necessary actions to maintain the integrity of the literature and ensure the safety of research participants. Click here to read more about the Research & Publication virtue ethics
Content Disclaimer
All the information's, opinions, and views mentioned here represents the authors and the contributions of the articles.
Publication of articles, advertisements, or product information does not constitute endorsement or approval by the journal.
Cannot be help responsible for any error or consequences while using the information updated in this journal.
Although every effort is done by joeecc to see that there's no any inaccurate data, misleading data, opinion or statement within the journal, the data and opinions appearing in the articles are the responsibility of the contributors concerned.