Editors Overview
joadms maintains an Editorial Board of practicing researchers from around the world, to ensure manuscripts are handled by editors who are experts in the field of study.
About the Journal
Journal of Advanced Database Management & Systems [2393-8730(e)] is a peer-reviewed hybrid open-access journal launched in 2014 and research on all facets of database management, systems analysis and design, and software engineering. The primary origin of this journal is to be instrumental in the improvement and development of theory and practice related to information technology and the management of information resources. The journal is targeted at academic researchers and practicing IT professionals. Publication Charge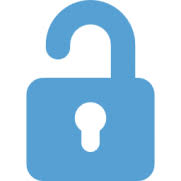 Open Access
Focus and Scope
Systems Analysis and Design: Stability analysis, Time-varying systems, Control system analysis, Control systems, Automatic control, Asymptotic stability, Sufficient conditions, Differential equations, Programmable control, Adaptive control, Dynamic output feedback,finite-time stability, linear time-varying systems, acoustical echoes cancellation, telephone station equipment, design, multi-rate systems,frequency-subband concept, Adaptive control, control theory, fuzzy control, fuzzy models, fuzzy systems, Lyapunov functions, robustness, stabilization, Takagi–Sugeno (T–S) fuzzy models, robust control,sliding-mode control (SMC), variable structure systems.

Semantic Web and Ontology: Atomic Process, Service Description, Composite Process, Agent Communication Language, Service Grounding, Design Pattern, Description Logic, Annotation Property, Ontology Design, Semantic Markup, Design Pattern, Domain Ontology, Ontology Engineering, Reference Ontology, Material Artifact, Ontologies, Semantic Web, Machine learning, Knowledge acquisition, Databases, Knowledge engineering, Feeds, Data Engineering, Data mining, Dictionaries.

Knowledge Modeling and Processing: Semantic Web, Ontologies, Artificial intelligence, Web sites, Humans, Intelligent systems, Genomics, Bioinformatics, Search engines, Recruitment, semantic Web, intelligent agents, heterogeneous data,agent-based mediation.

Sensor data Management: Data processing, Distributed databases, Data models, Manufacturing systems, Cloud computing, Computational modeling, massive sensor data management framework, networked manufacturing area, cloud manufacturing systems, distributed manufacturing devices, software frameworks, Hadoop framework, parallel storage, data processing, CMfg, sensor networks, data uncertainty, distributed systems, interoperability, data modeling, data streams, Data management,model-driven push, sensor networks,time-series models, feedback-driven data management, sensor networks, two-tier sensor data management architecture,time-series models, sensors check sensed data,model-driven push approach, interpolation,1256 local archival, query dynamics, Intel Stargates, Telos Motes, temperature monitoring application, magnitude reduction, query latency, remote sensor nodes.

Temporal, Spatial, and High dimensional databases: Algorithm design and analysis, Data mining, Credit cards, Costs, Degradation, Accuracy, Classification algorithms, Telecommunication services, Medical tests, Medical treatment, Outlier mining, space-filling curves, outlier mining, large high-dimensional data set, in-memory algorithm, distance-based outlier, HilOut algorithm, space-filling curve, disk-based algorithm, Spatio-temporal indexing, large multimedia applications, multimedia authoring tool, spatial relationships, temporal relationships, multidimensional spatial data structures, evaluation model selection, Indexing, Computer science, Acoustical engineering, Shape, Application software, Data structure,Geographic Information Systems, Design Automation, Very large scale integration, Multimedia databases, Databases, Information retrieval, Computer science, Query processing,Cities and towns, Marine vehicles, Road vehicles, Vehicle dynamics, Histograms, Computer architecture, Spatio-temporal information, data streams, dynamic data,online computation, query processing, Spatio-temporal databases, multidimensional histogram, stochastic approach, realistic simulation, Gaussian process regression, human motion tracking, local experts model, pose estimation, temporal-spatial model.

Database Systems and applications: Object-oriented database, functionality, implementation, constraint object-oriented approach, prototype intelligent CAD system, HyperCAD, Object-oriented databases, Relational databases, Design Automation, Data engineering, Design engineering, Reliability engineering, Object-oriented modeling, Data models, Large-scale systems, Engineering management, scientific databases, array databases, complex analytics, parallel databases, large-scale matrix operations, scientific computing, Parallel processing, File systems, Database languages, Analytical models, Large Hadron Collider, object-oriented database system, ORION, CAD/CAM,computer-aided-design/computer-aided-manufacturing, AI, (artificial intelligence),office-information-system, change notification, dynamic schema evolution, object-oriented data model.

Data warehousing and data mining, OLAP: Driving styles, fuel consumption, data-warehouse, data-mining, discovery process, eco-driving domain, Lisbon public transportation buses, control area network bus, GPS coordinates, weather conditions, road information, online analytical processing, OLAP, knowledge discovery, KD, optimal clutch, engine rotation, Data mining, Web server, Web sites, History, Web pages, Information analysis, Performance analysis, System performance, Web and internet services, Electronic commerce, Warehousing, Data mining, Mining industry, Supply chains, Business, Bismuth, Human resource management, Electricity supply industry, Internet, Europe, Data mining, Multidimensional systems, Data warehouses, Data models, Data analysis, Decision making, Parallel processing, Scalability, Decision support systems, Banking.

Distributed, Parallel, P2P, and Grid-based Database: Grid computing, Computer architecture, Computer science, Parallel processing, Distributed computing, Cloud computing, Internet, Books, Large-scale systems, Software toolsConcept Analysis, Formal Context, Formal Concept Analysis, Aggregate Function, Galois Connection.

Emerging trends in XML Technology: XML, Database systems, Scalability, File systems, Data structures, Object-oriented modeling, Programming profession, Software design, Internet, Standards publication, Native XML, data store, XML storage, Electronic government, XML, Containers, Contracts, Buildings, Java, Companies, Digital signatures, Communication system control, Logic, XML, Motion pictures, Indexing, Query processing, Database languages, Internet.

Digital Libraries: Information sharing,digital library,electronic clippings,encountered information,email model,electronic periodicals,user interface,collaboration,information needs Software libraries,Information retrieval,Consumer electronics, Collaborative work,Employment,User interfaces, Computer interfaces,Documentation,Human factors, Marketing management, digital libraries,autonomous citation indexing,information dissemination,accessibility,Web,scientific articles,ACI,scientific literature,dissemination,scholarly electronic publishing, Software libraries, Indexing, Databases, Joining processes, Web search, Search engines, Page description languages,Information retrieval,Navigation,Citation analysis, content-based authorization model,digital libraries,data protection policies,dynamic user population,remote access, multimedia information, information storage formats, data access policies, user qualifications, user characteristics, flexible specification,content-dependent access control,content-independent access control, authorization object granularity.

Agile systems development: Agile information systems development, agile ISD, data collection techniques, software engineering discipline, extreme programming, Scrum, Data collection, Systematics, Programming, Interviews, Testing, Companies, Automotive engineering, Software, Telecommunications, Conferences, Interviews, Large-scale systems, requirements engineering, large-scale agile, system engineering, Embedded system, Programming, Embedded software, System testing, Hardware, Automatic testing, Ecosystems, Software testing, Software performance, Pain, Agile Methods, Embedded Systems Development, State-of-the-Art.

Bio-informatics: Evolutionary fuzzy c-means approach, bioinformatics databases clustering,high-dimensional data sets, fuzzy clustering, cluster centers, fuzzy c-means clustering, Indexes, Clustering algorithms, Partitioning algorithms, Distance measurement, Databases, Cancer, Lungs, decision trees, neural networks, bio-informatics problem, bio-informatics data sets, training sets, protein secondary structure prediction, amino acid sequences, high dimensional data, KDD Cup 2001, thrombin, training time, Neural networks, Decision trees, Bioinformatics, Testing, Amino acids, Training data, Computer science, Protein engineering, Predictive models, Computer networks

Cognitive modeling: Disaster management, Art, Time factors, Risk management, Decision making, Technology planning, Terrorism, Telecommunication services, Cities and towns, Information systems, decision-making,computer-executable code, jazz art, decision-makers, emergency management, cognitive model, Human-computer interaction, Computer interfaces, Electronic switching systems, Decision making, Psychology, Computational modeling, Feeds, Application software, Computer applications, Pervasive computing, perceptual modeling, cognitive modeling, adaptive intelligent human-computer interaction, affective factors, motor factors, human behavior, hidden mental state, apparent human behavior, W5+ technology, parsing, nonverbal information, operator performance, rational decision making,four-stage interactive framework, raw sensory-motor input, user motion interpretation, user emotion interpretation, human-centered computing, ubiquitous computing.

Conceptual modeling: Software quality, System analysis, and design, Modeling, conceptual modeling, systematic approach,quality-improvement goals, feasibility, linguistic concepts, systems analysis, software quality, Context modeling, Ontologies, Mobile handsets, Context-aware services, Telematics, Information technology, Computer science, Laboratories, Influenza, Technological innovation, conceptual modeling, simulation, model representation, model validation, conceptual model teaching,discrete-event simulation, organizational change, Computational modeling, Education, Computer simulation, Humans, Books, Discrete event simulation, Packaging, Concrete, Process design, Software design.

Data quality: Data quality research analysis, organizational databases, data quality, product manufacturing, data manufacturing, data quality literature, management, assurance costs, research and development, production, distribution, personnel management, legal function, data analysis, database management systems, business data processing, data integrity, quality control, information analysis, data quality, NASA software defect dataset, National Aeronautics, and Space Administration, data replication, machine learning, software module classification,defect-prone classification,not-defect-prone classification, IEEE Transactions on Software Engineering, data preprocessing, dataset provenance, Empirical software engineering, data quality, machine learning, defect prediction.

Database for advanced applications: Context modeling, Transaction databases, Computer science, Business, Intelligent networks, Information systems, Solids, Workflow management software, advanced transaction models, workflow systems, advanced database applications, commercial products, workflow models, and transaction processing.

Database security and integrity: Databases, Data security, Access control, Information security, Protection, Grid computing, Information systems, Productivity, Cryptography, Qualifications, database security, information systems, encryption, electronic signatures, data protection, data integrity, data availability, data confidentiality,grid-based computing,on-demand business, discretionary access control, mandatory access control,role-based access control, advanced data management systems, XML, relational databases, object databases, Data confidentiality, data privacy, relational and object databases, XML, privacy disclosure, data security, privacy protection, cloud storage system, data encryption technology, enterprise digital transformation, data storage pressure, storage market, massive data, data leakage, sensitive information disclosure, Cloud storage, data security, cryptography, access control, privacy protection.

E-business and m-commerce models and architectures: Android, Credit Card Payment, e-Payment, Mobile Payments, Point-of-Sale, virtual credit card, M-commerce payment, credit card holder, gadget device, Android platform, mobile credit card, analytical transaction,e-payment, Linux kernel, Credit cards, Wireless application protocol, Information technology, Virtual prototyping, Mobile handsets, Service-oriented architecture, Telephony, Smart cards, Internet, Java, M-commerce, Mobile Agent, Context-aware Workflow, Service Discover, Mobile agents, Context, Mobile communication, Business, Servers, Web services, Mobile handsets, mobile agent, context-aware workflow analysis, m-commerce, automated business process, ontology, knowledge sharing, e-Booking system, e-Commerce, eco-system framework, system development, mobile application, Electronic commerce, Technological innovation, Mobile applications, Interactive systems, Mobile computing, the Tourism industry.

Object-oriented methods and methodologies: Abstract data type, Ada, object, object-oriented development, software development method, partial-lifecycle software development method, decomposition,software-intensive systems, object-oriented development, abstraction mechanisms, programming languages, hardware, Ada, 3-phase distribution system, load flow analysis program, software object, C++, object-oriented programming language,69-bus radial system,33-bus meshed system, dispersed generation, object-oriented design, metrics suite, software development, process improvement, software measures, organization, automated data collection tool, measurement principles, object-oriented programming.

Software engineering: Evidence,empirical software engineering,evaluation, software managers,decision making,scientific evidence,evidence-based medicine,software companies,evidence-based software engineering, decision making,risk management,software maintenance,software development management,software quality,project management,technology transfer,DP industry, evidence-based software engineering,evidence-based medicine,EBM,software engineering skills factor, software engineering lifecycle factor, EBSE, medical computing, software engineering, Automation,Software, Unified modeling language, IEC standards, Object-oriented modeling, Software engineering, factory automation,process control,production engineering computing, production facilities, software engineering, standards, Data collection, data collection methodology, error analysis, error classification, software engineering experimentation, Software engineering, Programming, Application software, Error correction, Laboratories, Control systems, Error correction codes, Software Maintenance, Software Testing, Data engineering.

Web design methods and methodologies: Multimedia systems, Computer industry, Information systems, Application software, Multimedia databases, Unified modeling language, Productivity, Costs, Software tools, Mirrors, Web development techniques, methodology usage, survey results, uniform approach, multimedia systems development, practitioners, multimedia models, requirements capture, systems development framework. 

Web database and Web-based information systems: Control systems, Information systems, Data security, Programming profession, Application software, Information security, Database languages, HTML, Management information systems, Database systems, Web-based information systems,language-based information flow control,domain-specific Web scripting language, data confidentiality, data integrity, security policies, information security,information-flow type systems,pattern-based approach, Internet, security of data, data integrity, data encapsulation, data privacy, Knowledge management, Quality management, Information retrieval, Image retrieval, Content-based retrieval, Multimedia databases, Data mining, Information management, Intelligent systems, Information systems, Web Intelligence, Internet,World Wide Web, daily life, Web-based information systems, research field, WI related topics, advanced Web technology, Web-based intelligent information systems, AI, advanced information technology, business intelligence, artificial intelligence.
Open Access Statement
The Journal of Advanced Database Management & Systems (joadms) is an open-access (OA) publication which provides immediate open access to its content on the principle that making research freely available to the public supports a greater global exchange of knowledge. All published works will be available to a worldwide audience, free, immediately upon publication. Publication in the journal is subject to payment of an article processing charge (APC). The APC serves to support the journal and ensures that articles are freely accessible online in perpetuity under a Creative Commons licenses.
Publication Ethics Statement
joadms fully adhere to Code of Conduct of Publication Ethics (COPE) and to its Best Practice Guidelines. The Editorial Team enforces a rigorous peer-review process with strict ethical policies and standards to ensure the addition of high-quality scientific studies to the field of scholarly publication. In cases where joadms becomes aware of ethical issues, it is committed to investigating and taking necessary actions to maintain the integrity of the literature and ensure the safety of research participants. Click here to read more about the Research & Publication virtue ethics
Content Disclaimer
All the information's, opinions, and views mentioned here represents the authors and the contributions of the articles.
Publication of articles, advertisements, or product information does not constitute endorsement or approval by the journal.
Cannot be help responsible for any error or consequences while using the information updated in this journal.
Although every effort is done by joadms to see that there's no any inaccurate data, misleading data, opinion or statement within the journal, the data and opinions appearing in the articles are the responsibility of the contributors concerned.