Editors Overview
jfal maintains an Editorial Board of practicing researchers from around the world, to ensure manuscripts are handled by editors who are experts in the field of study.
About the Journal
Journal of Family and Adoption Law [Applied(e)] is a peer-reviewed hybrid open-access journal launched in 2018 that concerns the rights and obligations of spouses, children, and other domestic relations. City, State, and federal laws can affect families in several ways. Many marriages end in the way of separation or divorce. When a couple decides to dissolve a marriage, one of the spouses will file the petition in court for a divorce. This means that the court can legally end the marriage, divide marital assets between the spouses, grant custody of children to one or both spouses, and impose child and spousal support obligations, if applicable. Publication Charge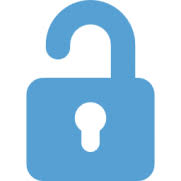 Open
Access
Focus and Scope
Child Custody: Parental fitness, primary caretaker, Parents' histories, parent-child relationship, child's age, Ensuring stability, child's physical health, child's mental health, child abuse, Adult Attachment, Child Custody Evaluation, Conflict Tactics Scale, Parenting Satisfaction Scale, Parenting Stress Index, Tender Years Doctrine.
Adoption: Adoption Process, Birth Parents, Birth culture, Gay Adoption, Interracial Adoption, Psychological Problems, Adoption of Black Codes, Family Relationship, single parent adoption, Foster care, open adoption, and closed adoption.
Parent Relocation: Custodial parent, adopted, long-distance relationships, legal policy, clinical practice, Divorce, relocation, custody, parental conflict, Domestic violence.
Divorce and Separation: Effects of Divorce, Poverty in Families, Impact of Divorce, Separation on Family Relationships, Single-Parent Families, Factors Promoting Higher Divorce Rates, Effects of Divorce on Adolescents, Impacts of Divorce, Family Relationships.
Grandparent Rights: Mentor, historian, loving companion, child-care provider, visitation with the grandparent, a grandparent has ongoing contact, Affidavit for Grandparent Visitation, parental divorce, conflict with parents, death of an adult child, stepparent adoption, remarriage.
Alimony: General term alimony, Rehabilitative alimony, Reimbursement alimony, Transitional alimony, Short-term alimony, Temporary alimony, Permanent alimony, Protecting the Assets, Ensuring Your Assets.
Child Support: Paternity, Calculate Child Support, Child Support Agreements, Temporary Child Support, Medical Expenses, College Expenses, Special Needs, Taxes, Bankruptcy, child support enforcement.
Keywords
Divorce and Separation
Child Custody
Child Support
Alimony or spousal support
Division of marital property, including the home and other real estate, retirement accounts, 401Ks, pensions, IRAs, stock options, State retirement, Military retirement
Parent Relocation
Adoption
Contempt cases or cases to enforce prior court orders
Multi-state disputes regarding children
Separation Agreements
Reconciliation Agreements
Annulment
Name Change
Grandparent Rights
Restraining Orders
Termination of Parental Rights
Modification of prior Court Orders due to changes in circumstances
International disputes regarding children
Pre-nuptial or pre-marital agreements
Paternity and child-related disputes between unmarried persons
Department of Social Services cases or investigations
Open Access Statement
The Journal of Family and Adoption Law (jfal) is an open-access (OA) publication which provides immediate open access to its content on the principle that making research freely available to the public supports a greater global exchange of knowledge. All published works will be available to a worldwide audience, free, immediately upon publication. Publication in the journal is subject to payment of an article processing charge (APC). The APC serves to support the journal and ensures that articles are freely accessible online in perpetuity under a Creative Commons licenses.
Publication Ethics Statement
jfal fully adhere to Code of Conduct of Publication Ethics (COPE) and to its Best Practice Guidelines. The Editorial Team enforces a rigorous peer-review process with strict ethical policies and standards to ensure the addition of high-quality scientific studies to the field of scholarly publication. In cases where jfal becomes aware of ethical issues, it is committed to investigating and taking necessary actions to maintain the integrity of the literature and ensure the safety of research participants. Click here to read more about the Research & Publication virtue ethics
Content Disclaimer
All the information's, opinions, and views mentioned here represents the authors and the contributions of the articles.
Publication of articles, advertisements, or product information does not constitute endorsement or approval by the journal.
Cannot be help responsible for any error or consequences while using the information updated in this journal.
Although every effort is done by jfal to see that there's no any inaccurate data, misleading data, opinion or statement within the journal, the data and opinions appearing in the articles are the responsibility of the contributors concerned.