Editors Overview
jcmsl maintains an Editorial Board of practicing researchers from around the world, to ensure manuscripts are handled by editors who are experts in the field of study.
About the Journal
Journal of Capital Market and Securities Law [2582-6905(e)] is a peer-reviewed hybrid open-access journal launched in 2018 that has grown exponentially in terms of resource mobilization, number of listed stock exchanges, market capitalization, and trading volumes. Along with this growth, the profiles of investors, issuers, and intermediaries have changed significantly. The market has witnessed a fundamental institutional change resulting in a drastic reduction in transaction costs and significant improvement in efficiency, transparency, and safety. The Regulatory measures taken by the SEBI such as allocation of resources, rolling settlement, sophisticated risk management, and derivatives, have greatly improved the framework. The Journal of Capital Market and Securities Law is a peer-reviewed refereed journal that aims at the dissemination and advancement of research in Capital Markets contributed by various Professionals, law students, advocates, and other professionals and explores the challenges of securities markets. Publication Charge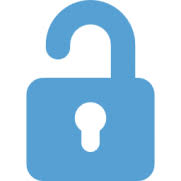 Open Access
Focus and Scope
Capital Market instruments and Rating: Financial market, equity-backed securities, companies or governments making long-term investments, Financial regulators, Securities and Exchange Board of India (SEBI), Bank of England (BoE), pension funds, hedge funds, sovereign wealth funds, investment banks, the U.S. Securities and Exchange Commission (SEC), multilateral development bank, direct public offering, stochastic calculus and algorithms, Forecasting and analyses, Capital controls, credit risk, sovereign credit rating, country risk, political risk, Short and long-term ratings, Corporate credit ratings.

Securities market intermediaries: Stock markets, bond markets, derivatives markets, organized exchanges, brokerages, broker-dealers, market makers, investment managers, speculators, clearing houses, and securities depositories, to attract new capital through issuing new security, to transfer the real asset into a financial asset, to invest money for short or long term periods, price determination, informative function, Transfer of ownership, primary market, secondary market, Over-the-counter (OTC) or off-exchange trading, Bond, Promissory note, Cheque, Stocks (shares).

Market infrastructure Institution: Recognized intermediaries, processing application status, stock exchanges, application formats fees, clearing corporations, depositories, regulatory action taken by market infrastructure institutions, entities permitted to send stock tips using bulk SMS, nodal officers of SCSB for IPO applications.

Debt market: Capital Market, the market for the issuance, trading, and settlement of debt instruments, negotiable financial instruments, bought or sold between parties in the market, defined issue date, maturity date, coupon rate, and face value, provide regular payments of interest, guaranteed repayment of principal, capitalizes and mobilizes the funds in the economy, a platform to the government, companies, and other bodies to raise funds, banks, financial institutions, insurance companies, mutual funds, primary dealers and corporates.

Money market: Trading in very short-term debt investments, involves large-volume trades between institutions and traders, money market mutual funds, individual investors, a high degree of safety and relatively low rates of return, overnight reserves, buying a Treasury bill, or opening a money market account at a bank, safety and liquidity, Money Market Funds, Money Market Accounts, Certificates of Deposit (CDs).

Mutual Funds: Pools money from many investors and invests the money in securities, stocks, bonds, and short-term debt, increase in value, annual payments called dividends, Performance evaluation, Style analysis, Ethical investments, Management style, corporate governance, socially responsible investments (SRI), Comparability, Uniformity, International Financial Reporting Standards, Foreign investment.

Venture Capital: Finance, Syndication, Resource-based theory, Entrepreneurship, Preferred stock, Debt, Corporate finance, Capital gains tax, corporate income tax, Public R&D expenditure, Optimal stopping, Learning, Dynamic financial contracts, Share contracts, Security design, Relationship finance, Fundraising, Venture capital firms, Human capital, Initial public offering, Bankruptcy, Asset returns, corporate venture capital programs.

Collecting Investment scheme: Contributions, or payments made by the investors, are pooled and utilized to receive profits, income, produce, or property, and is managed on behalf of the investors, unit trusts and investment trusts, SEBI, credit constraints, Independent Financial Advisor, Investor Protection.

Resource Mobilization in the International Capital market: Entrepreneurship, Social networks, Handloom industry, Craft industry, Equity Distribution, Resources, Specific Experience, Business networks, Artisan food and craft breweries, Investment, Technological innovation system, Wind power, Developing countries, Global Depository Receipts (GDRs), American Depository Receipts (ADRs), Foreign Currency Convertible Bonds (FCCBs) and External Commercial Borrowings (ECBs), Capital structure. 

Indian Depository Receipts: Arbitrage, Law of One Price, Pairs trading, domestic depository, directly investing money into international companies, American Depository Receipts, Securities and Exchange Board of India (SEBI), Fluctuations in the exchange rate, recession, pandemic, bank failures, or political upheaval, denominated in Indian rupees, Standard Chartered PLC.

Securities Contract Act 1956: Assisting, regulating, or controlling the business of buying, selling, or dealing in securities, to prevent undesirable transactions, to provide for the establishment of the Securities and Exchange Board of India, to protect the interests of investors, Shares, scrips, stocks, bonds, debentures, debenture stocks, Human resource accounting, social balance sheet, social income statement, Value added the statement.

Issue & Listing securities: Financial instruments (stocks, bonds, derivatives, etc.), Private Placement, Investor protection, Asymmetric information costs, ADR, Liquidity, Financial crises, international stock markets, Cross-listing, Price discovery, Information asymmetry, Market segmentation, Fractional and decimal trading systems, Ownership structure, Trade execution costs, Market structure, Cost measurement, Corporate performance.
Open Access Statement
The Journal of Capital Market and Securities Law (jcmsl) is an open-access (OA) publication which provides immediate open access to its content on the principle that making research freely available to the public supports a greater global exchange of knowledge. All published works will be available to a worldwide audience, free, immediately upon publication. Publication in the journal is subject to payment of an article processing charge (APC). The APC serves to support the journal and ensures that articles are freely accessible online in perpetuity under a Creative Commons licenses.
Publication Ethics Statement
jcmsl fully adhere to Code of Conduct of Publication Ethics (COPE) and to its Best Practice Guidelines. The Editorial Team enforces a rigorous peer-review process with strict ethical policies and standards to ensure the addition of high-quality scientific studies to the field of scholarly publication. In cases where jcmsl becomes aware of ethical issues, it is committed to investigating and taking necessary actions to maintain the integrity of the literature and ensure the safety of research participants. Click here to read more about the Research & Publication virtue ethics
Content Disclaimer
All the information's, opinions, and views mentioned here represents the authors and the contributions of the articles.
Publication of articles, advertisements, or product information does not constitute endorsement or approval by the journal.
Cannot be help responsible for any error or consequences while using the information updated in this journal.
Although every effort is done by jcmsl to see that there's no any inaccurate data, misleading data, opinion or statement within the journal, the data and opinions appearing in the articles are the responsibility of the contributors concerned.