Editors Overview
ijram maintains an Editorial Board of practicing researchers from around the world, to ensure manuscripts are handled by editors who are experts in the field of study.
About the Journal
International Journal of Robotics and Automation in Mechanics is a peer-reviewed hybrid open-access journal launched in 2015 that provides a forum for publishing original research articles and comprehensive or interdisciplinary reviews on the topics of utmost importance. The journal promotes the exchange of ideas and communicates significant findings of recent or immediate importance that interest the researcher and also contributes to the formative research that is capable of shaping society. The journal ensures that the experimental and theoretical work under its scope is equally important. Publication Charge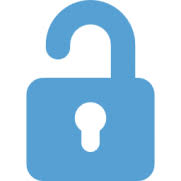 Open Access
Focus and Scope
Feedback controllers, Cognitive Automation: Output feedback, Switches, Unmanned aerial vehicles, Dynamics, Wireless networks, Cognitive radio.

Industrial Automation: Distributed control, IEC standards, Industrial control, Automation, Software, Unified modeling language, IEC standards, Object-oriented modeling, Software engineering.

Agent Assisted Automation: Decision support systems, Supply chain management, Key performance indicators, Economic simulation, Software agents, and Trading Agent Competition.

Bulk Material Handling, Warehouse: Cranes, Suspensions, Control systems, Load modeling, Algorithm design and analysis, Magneto mechanical effects, Oscillators, Selection criteria, Analytic hierarchy process, Fuzzy AHP, Consistency, Weighted matrix, Membership function, and Cost-benefit ratio.

Automated Storage and Retrieval System: AS/RS, warehousing systems, warehouse design, simulation, Automated storage/retrieval system, Travel time model, New storage/retrieval mechanism.

Pallet, Slip sheet, Electric track vehicle system: RFID technology, Case-based reasoning, Route optimization, Warehouse operations, Resource management, Internal Combustion Engine, Guidance System, Order Picker, Automatic Guide Vehicle System, Mobile Equipment.

PLC Programming: Programmable control, IEC standards, Control systems, Logic design, Process control, Control design, Logic programming, Electrical equipment industry, Automation, Design methodology.

Transport Equipment: Conveyors, cranes, industrial trucks, Automated Guide Vehicle, Material handling system, Expert system, Analytic hierarchy process, Material handling equipment, Expert system, Fuzzy sets, Information axiom.

Position Equipment, Taguchi technique, ANOVA System: Hoists, Balancers, manipulators, Industrial Robots: Actuators, Optimization methods, Manufacturing processes, Analysis of variance, Machinery production industries, Motion control, Design methodology, Signal processing, Voltage, Consumer products.

Machine safety systems: Automaton, networking, robotics, safety-critical system, standards, safety, Profitability, Conferences, Production facilities, Safety, Fourth Industrial Revolution, Risk management, Manufacturing automation.
Keywords
Lashing
Safe Loading
Industrial Automation
PLC Programming
Position Equipment
Open Access Statement
The International Journal of Robotics and Automation in Mechanics (ijram) is an open-access (OA) publication which provides immediate open access to its content on the principle that making research freely available to the public supports a greater global exchange of knowledge. All published works will be available to a worldwide audience, free, immediately upon publication. Publication in the journal is subject to payment of an article processing charge (APC). The APC serves to support the journal and ensures that articles are freely accessible online in perpetuity under a Creative Commons licenses.
Publication Ethics Statement
ijram fully adhere to Code of Conduct of Publication Ethics (COPE) and to its Best Practice Guidelines. The Editorial Team enforces a rigorous peer-review process with strict ethical policies and standards to ensure the addition of high-quality scientific studies to the field of scholarly publication. In cases where ijram becomes aware of ethical issues, it is committed to investigating and taking necessary actions to maintain the integrity of the literature and ensure the safety of research participants. Click here to read more about the Research & Publication virtue ethics
Content Disclaimer
All the information's, opinions, and views mentioned here represents the authors and the contributions of the articles.
Publication of articles, advertisements, or product information does not constitute endorsement or approval by the journal.
Cannot be help responsible for any error or consequences while using the information updated in this journal.
Although every effort is done by ijram to see that there's no any inaccurate data, misleading data, opinion or statement within the journal, the data and opinions appearing in the articles are the responsibility of the contributors concerned.