Editors Overview
ijppc maintains an Editorial Board of practicing researchers from around the world, to ensure manuscripts are handled by editors who are experts in the field of study.
About the Journal
International Journal of pollution: Prevention & Control is a peer-reviewed open-access journal of engineering and scientific journals launched in 2015 which provides its readers with a swift yet complete awareness of the field of prevention and control of industrial pollution. The focus of the journal is on recent advancements in technologies like sustainable industrial design, remediation techniques, wastewater quality indicators, and other related fields. Journal is a peer-reviewed journal that publishes original research articles both experimental and theoretical, review articles, and relevant short communications Publication Charge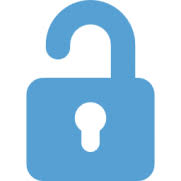 Open
Access
Focus and Scope
Limitation of emissions of volatile organic compounds: Biofiltration, Composting, Compost biofilter, Organic solid wastes, Horizontal Road markings, Paint, Ozone formation potential, Maximum incremental reactivity, Environmental policy, Emission, Ethanol, Silage, Ship-loading, Environmental protection, Dispersion modeling, Pollutant, Gasoline vehicles, Liquified natural gas, Source profile, Tunnel study, Odors, Oxidative destruction, Ionization, Radical.

Industrial chemical discharges: Heavy metals, Pollution, Water quality, Chemical pollution, Environmental contamination, Toxicity, Endocrine disruptors, Environmental awareness, physicochemical parameter, environment impact, Inorganic Mercury, Organotin Compound, brine treatment, solids removal, Radionuclides.

API oil-water separators: Chemical engineering, Civil engineering. Environmental science, Oil decanting, Offshore water treatment, Demulsification, Advanced oxidation processes, Membrane filtration, Ecotoxicity, Oil weathering, gravity separation device, Stokes Law.

Biofilters: Bioretention. Hybrid, Multifunctional infrastructure, Nitrogen, Phosphorus, Biosorption, Modeling, Genetic engineering, Air pollution control, Odours, Volatile organic compound, Bio trickling filter, Models, Immobilized cell, Gas flow rate, Concentration, Carbon dioxide production, Emission, Compost sewage sludge, and yard waste.

Dissolved air flotation: Environmental, Flocculation, Air bubbles, Coagulation, Drinking water, Models, Particles, Pathogens, Octane-in-water emulsions, Wastewater treatment, Tween 80, Emulsion, Demulsification, Oil and grease, Sludge, Biodiesel wastewater, Acidification, Applications, hydrophobicity, particles, principles.

Powdered activated carbon treatment: Activated carbon, Hybrid Membrane Process, Fouling, Adsorption. Biological treatment, pharmaceutical removal, Adsorption, Landfill, Leachate Treatment, Micropollutants, Solid separation, Solid concentration, Ozone, Textile wastewater, and Effluent toxicity.

Ultrafiltration: UF membrane fabrication, Research trends, Statistics, UF membrane fouling, Surface water, Chemical cleaning, Modeling, Membrane cleaning, Physical cleaning, Membrane integrity, Membrane degradation, Membrane pre-treatment, Lysozyme, Purification, Fouling Gel, Passion fruit juice, Resistances.

Activated sludge biothreats: Emerging micropollutants, MBR, Membrane fouling, wastewater treatment plants (WWTP), Activated sludge, Dynamic optimization, multi-objective optimization, Pareto front, Modeling, Membrane bioreactor, Permeability, Salinity, Phenol, Biodegradation, Kinetic model, Haldane, Immersed membrane bioreactor, Membrane cleaning, Sonication, Nanoparticle.

Wastewater quality indicators: Water quality index, Weighted arithmetic, Stream, Climate change, Scenarios, Quality, Quantity, Hydro geochemistry, Semiarid region, Water security, Water management, Physicochemical Analysis, Water Pollution, Meteorological conditions, Sewage epidemiology, Hospital disinfection, Drug therapies, Robust machine learning algorithms, Uncertainty, Sodium absorption ratio.

Sustainable Industrial Design: Design for sustainability, innovation, product design, design research, literature review, Waste, Ecosystems, Sustainable marketing, Eco-attributes, circular economy, circular design, circular business models, industrial design, architecture, sustainability, design education, design practice, design techniques.

Remediation Technologies: Sediments, Heavy metals, Site Remediation, Groundwater cleanup, Soil vapor extraction, Natural attenuation, Contaminated soil, Polychlorinated biphenyls (PCB), Remediation technologies, In situ, Ex situ, Biological methods, Oil spills, Oil contaminated soil, Review, Advancement, Toxicity, Health hazard, Sources, Fly ash, Flue gas.
Open Access Statement
The International Journal of Pollution: Prevention & Control (ijppc) is an open-access (OA) publication which provides immediate open access to its content on the principle that making research freely available to the public supports a greater global exchange of knowledge. All published works will be available to a worldwide audience, free, immediately upon publication. Publication in the journal is subject to payment of an article processing charge (APC). The APC serves to support the journal and ensures that articles are freely accessible online in perpetuity under a Creative Commons licenses.
Publication Ethics Statement
ijppc fully adhere to Code of Conduct of Publication Ethics (COPE) and to its Best Practice Guidelines. The Editorial Team enforces a rigorous peer-review process with strict ethical policies and standards to ensure the addition of high-quality scientific studies to the field of scholarly publication. In cases where ijppc becomes aware of ethical issues, it is committed to investigating and taking necessary actions to maintain the integrity of the literature and ensure the safety of research participants. Click here to read more about the Research & Publication virtue ethics
Content Disclaimer
All the information's, opinions, and views mentioned here represents the authors and the contributions of the articles.
Publication of articles, advertisements, or product information does not constitute endorsement or approval by the journal.
Cannot be help responsible for any error or consequences while using the information updated in this journal.
Although every effort is done by ijppc to see that there's no any inaccurate data, misleading data, opinion or statement within the journal, the data and opinions appearing in the articles are the responsibility of the contributors concerned.