Editors Overview
ijn maintains an Editorial Board of practicing researchers from around the world, to ensure manuscripts are handled by editors who are experts in the field of study.
About the Journal
International Journal of Nutritions is a peer-reviewed open-access journal launched in 2023 that aims to publish high-quality original research, reviews, and meta-analyses in the field of nutrition. The journal seeks to provide a platform for researchers, scientists, nutritionists, and healthcare professionals to share their insights and findings on the latest advancements in the science of nutrition. The journal welcomes contributions from researchers and practitioners working in the fields of nutrition, biochemistry, epidemiology, public health, medicine, and related disciplines. Publication Charge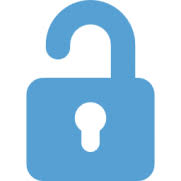 Open
Access
Focus and Scope
Macronutrients and micronutrients:

Carbohydrates, Proteins, Fats, Fiber, Dietary fiber, Glycemic index, Glycemic load, Essential amino acids, Nonessential amino acids, Branched-chain amino acids, Fatty acids, Saturated fatty acids, Unsaturated fatty acids, Monounsaturated fatty acids, Polyunsaturated fatty acids, Omega-3 fatty acids, Omega-6 fatty acids, Vitamins, Water-soluble vitamins, Fat-soluble vitamins, Vitamin A, Vitamin D, Vitamin E, Vitamin K, Thiamine (vitamin B1), Riboflavin (vitamin B2), Niacin (vitamin B3), Pantothenic acid (vitamin B5), Pyridoxine (vitamin B6), Biotin (vitamin B7), Folic acid (vitamin B9), Cobalamin (vitamin B12), Choline, Inositol, Minerals, Major minerals, Trace minerals, Calcium, Iron, Magnesium, Potassium, Sodium, Zinc, Copper, Manganese, Selenium, Iodine.

Nutritional biochemistry:

Metabolism, Nutrient absorption, Nutrient utilization, Energy metabolism, Carbohydrate metabolism, Protein metabolism, Lipid metabolism, Gluconeogenesis, Glycogen synthesis, Glycolysis, Citric acid cycle, Oxidative phosphorylation, Amino acid metabolism, Fatty acid metabolism, Ketogenesis, Beta-oxidation, Micronutrient metabolism, Vitamin metabolism, Mineral metabolism, Enzymes, Coenzymes, Hormones, Cofactors, Antioxidants, Free radicals, Reactive oxygen species, Inflammation, Nutrient signaling, Nutrient gene interactions, Epigenetics, Nutritional genomics, Nutritional proteomics, Biochemical markers, Metabolomics, Nutrient-nutrient interactions, Nutrient-drug interactions.

Nutritional epidemiology:

Dietary patterns, Food intake, Energy intake, Nutrient intake, Diet quality, Healthy eating index, Dietary diversity, Nutritional adequacy, Malnutrition, Overnutrition, Undernutrition, Body mass index (BMI), Waist circumference, Waist-to-hip ratio, Obesity, Overweight, Diabetes, Cardiovascular disease, Cancer, Chronic disease, Mortality, Life expectancy, Risk factors, Dietary factors, Physical activity, Sedentary behavior, Sleep, Socioeconomic status, Demographics, Geographical location, Health disparities, Food security, Nutritional surveillance, Nutritional assessment, Epidemiological methods, Cohort studies, Case-control studies, Cross-sectional studies, Longitudinal studies, Meta-analyses.

Nutritional interventions:

Dietary interventions, Nutritional supplements, Medical nutrition therapy, Behavior change interventions, Nutritional counseling, Health promotion, Health education, Lifestyle interventions, Personalized nutrition, Diet modification, Nutrient fortification, Nutrient enrichment, Nutrient bioavailability, Nutrient density, Nutrient absorption, Nutrient timing, Meal timing, Fasting, Caloric restriction, Macronutrient manipulation, Micronutrient supplementation, Phytochemicals, Probiotics, Prebiotics, Synbiotics, Functional foods, Nutraceuticals, Complementary and alternative medicine, Mindful eating, Mind-body interventions, Exercise and nutrition interventions, Community-based interventions, School-based interventions, Workplace interventions, Technology-based interventions, Implementation science, Process evaluation, Outcome evaluation, Cost-effectiveness analysis.

Nutritional assessment:

Dietary assessment, Nutrient analysis, Food records, Food frequency questionnaires, 24-hour dietary recalls, Biomarkers, Nutritional status, Anthropometry, Body composition, Height, Weight, Body mass index (BMI), Waist circumference, Waist-to-hip ratio, Skinfold thickness, Bioelectrical impedance analysis, Dual-energy X-ray absorptiometry, Calorimetry, Resting energy expenditure, Physical activity assessment, Accelerometry, Pedometers, Actigraphs, Physical activity diaries, Questionnaires, Functional assessment, Cognitive assessment, Dietary quality assessment, Healthy eating index, Mediterranean diet score, Alternative healthy eating index, Nutrient profiling, Healthy diet indicator, Global dietary index, Dietary diversity score, Dietary supplement assessment, Self-reported supplement use, Supplement biomarkers, Bioavailability, Nutrient-gene interactions, Nutrigenetics, Nutritional genomics, Micronutrient deficiencies, Iron deficiency, Vitamin A deficiency, Iodine deficiency, Zinc deficiency, Anemia, Stunting, Wasting.

Nutritional education and communication:

Health education, Nutrition education, Health literacy, Nutritional literacy, Consumer education, Nutrition promotion, Health promotion, Nutrition communication, Health communication, Dietary guidelines, Food labeling, Nutrient content claims, Health claims, Food advertising, Media literacy, Social marketing, Social media, Digital health, Mobile health, Telehealth, Nutrition counseling, Health coaching, Motivational interviewing, Health behavior change, Health beliefs, Self-efficacy, Perceived susceptibility, Perceived severity, Perceived benefits, Perceived barriers, Theory of planned behavior, Health belief model, Social cognitive theory, Transtheoretical model, Ecological model, Motivation theories, Health communication strategies, Message framing, Message source, Message content, Message channels, Message timing, Health communication campaigns, Public health campaigns, Social marketing campaigns, Community-based interventions, Health education materials, Educational resources, Instructional materials.

Global nutrition:

Malnutrition, Undernutrition, Overnutrition, Micronutrient deficiencies, Stunting, Wasting, Obesity, Food insecurity, Hunger, Poverty, Health disparities, Sustainable diets, Food systems, Food environments, Nutrition policy, Nutrition governance, International nutrition, Nutrition interventions, Nutrition programs, Nutrition education, Nutrition surveillance, Nutrition assessment, Nutrition monitoring, Global burden of disease, Maternal and child nutrition, Breastfeeding, Infant and young child feeding, Nutritional challenges in developing countries, Double burden of malnutrition, Nutrition transition, Dietary patterns, Traditional diets, Local food systems, Agricultural interventions, Food fortification, Micronutrient supplementation, Nutrition-sensitive agriculture, Food price policies, Food waste reduction, Food security in emergencies, Climate change and nutrition, Nutrition advocacy, Nutrition partnerships, Donor funding for nutrition, Nutrition research priorities, Nutrition workforce development, Nutrition leadership.

Nutritional policy:

Nutrition policy, Food policy, Public health policy, Health promotion policy, Agriculture policy, Trade policy, Food security policy, Nutrition governance, Policy implementation, Policy evaluation, Policy analysis, Policy development, Policy advocacy, Evidence-based policy, Policy change, Policy coherence, Policy coordination, Multi-sectoral policy, National policy, International policy, Global policy, Nutrition standards, Food labeling policy, Nutrition guidelines, Dietary guidelines, Food safety policy, Food marketing policy, Food pricing policy, Taxation on unhealthy foods, Subsidies for healthy foods, School food policy, Workplace food policy, Community food policy, Urban food policy, Rural food policy, Indigenous food policy, Food justice policy, Food sovereignty policy, Nutrition-sensitive policy, Policy for reducing food waste, Policy for sustainable food systems, Policy for reducing food insecurity, Nutrition policy advocacy, Policy networks, Political economy of nutrition.
Keywords:
Macronutrients

Micronutrients

Nutritional biochemistry

Nutritional epidemiology

Nutritional interventions

Nutritional assessment

Nutritional education and communication

Global nutrition

Nutritional policy

Dietary patterns

Nutrition and disease

Nutraceuticals

Functional foods

Nutritional genomics

Nutritional immunology

Nutritional microbiology

Nutritional toxicology

Nutritional neuroscience

Nutritional anthropology

Nutritional ecology

Nutritional psychology

Nutritional sociology
Open Access Statement
The International Journal of Nutritions (ijn) is an open-access (OA) publication which provides immediate open access to its content on the principle that making research freely available to the public supports a greater global exchange of knowledge. All published works will be available to a worldwide audience, free, immediately upon publication. Publication in the journal is subject to payment of an article processing charge (APC). The APC serves to support the journal and ensures that articles are freely accessible online in perpetuity under a Creative Commons licenses.
Publication Ethics Statement
ijn fully adhere to Code of Conduct of Publication Ethics (COPE) and to its Best Practice Guidelines. The Editorial Team enforces a rigorous peer-review process with strict ethical policies and standards to ensure the addition of high-quality scientific studies to the field of scholarly publication. In cases where ijn becomes aware of ethical issues, it is committed to investigating and taking necessary actions to maintain the integrity of the literature and ensure the safety of research participants. Click here to read more about the Research & Publication virtue ethics
Content Disclaimer
All the information's, opinions, and views mentioned here represents the authors and the contributions of the articles.
Publication of articles, advertisements, or product information does not constitute endorsement or approval by the journal.
Cannot be help responsible for any error or consequences while using the information updated in this journal.
Although every effort is done by ijn to see that there's no any inaccurate data, misleading data, opinion or statement within the journal, the data and opinions appearing in the articles are the responsibility of the contributors concerned.