Editors Overview
ijmbr maintains an Editorial Board of practicing researchers from around the world, to ensure manuscripts are handled by editors who are experts in the field of study.
About the Journal
International Journal of Molecular Biotechnological Research is a peer-reviewed hybrid open-access journal launched in 2023 aims at providing a comprehensive yet concise platform to the researchers for dissemination of research that can have an impact on the ongoing research Journal publishes research and review article that is of good quality and original. Publication Charge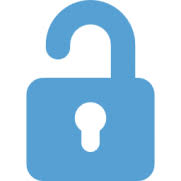 Open Access
Focus and Scope
Monoclonal Antibodies: Identification of Cell Surface Markers, Detection Assays, Purification Techniques, Gene Identification, Disease Therapy, Use in Applied Chemistry, Asirivimab and Imdevimab, abciximab (Reopro), Adalimumab (Humira, Amjevita), Alefacept (Amevive), Alemtuzumab (Campath), Basiliximab (Simulect), Belimumab (Benlysta), Bezlotoxumab (Zinplava), Canakinuma, Hybridoma cells, Direct cell toxicity, Immune-mediated cell toxicity, Vascular disruption, and modulation of the immune system.

Molecular Microbiology: Cell biology, Cell-cell communication, and signaling pathways, Evolution, Enzymology, Gene expression and regulation, Gene transfer, Host-microbe interactions, and Intracellular organization. Bacteriology: the study of bacteria, Immunology, Mycology, Nematology, Parasitology, and Phycology.

DNA Replication: Recombination-Dependent DNA Replication, Mammalian Preimplantation Development, Replication Fork, The Epigenetic Machinery in the Life Cycle and Pharmacoepigenetics, Epigenetics and Cancer, DNA Replication Across Taxa, Primer Binding, Elongation, Termination, Semi-conservative replication, Conservative replication, Dispersive replication.

Molecular Enzymology: Oxidoreductases, Transferases, Hydrolases, lyases, Isomerases, Ligases, Translocases, Telomerase, Amylase, Maltase, Lactase, Lipase, Proteases, Sucrase, Enzyme inhibitors, Bacteriophage T4 DNA ligase, Catalytic Property, Specificity, Sensitiveness to Heat and Temperature, Specific to Hydrogen Ion Concentration (pH).

Molecular markers: Protein, Neoplasm, Prognosis, DNA, Biological Marker, Quantitative Trait Locus, Glioma, Glioblastoma, RFLP, RAPD and Isozymes, Restriction Fragment Length (RAPD), Amplified Fragments Length Polymorphism (AFLP), single polymorphism nucleotides (SNPs), variable number of tandem repeats (VNTRs), Microsatellite, Copy number variants (CNVs).

Therapeutic Agents: Practical prescribing, Therapeutic situation, Treating patients with drugs, Iatrogenic disease, Benefits and risks, Public view of drugs and prescribers, Criticisms of modern drugs, Drug-induced injury, Arsenic, Cognitive-behavioral therapy, Dialectical behavior therapy, Eye movement desensitization and reprocessing therapy, Exposure therapy, Interpersonal therapy, Mentalization-based therapy, Psychodynamic therapy, Animal-assisted therapy.

Transgenic species: Recombinant Retroviruses, Pronuclear Injection, Sperm-Mediated DNA Transfer, Embryonic Stem Cells, Germ Cell Transplantation, "knock-out" mice, applications of transgenic organisms, Transgenic Animals, Production of recombinant proteins in milk, egg white, blood, urine, seminal plasma, and silkworm cocoons.

Metagenomics: Applied Genetic Epidemiology, Behavioral and Psychiatric Genetics, Cancer Genetics and Oncogenomics, Computational Genomics, ELSI in Science and Genetics, Epigenomics and Epigenetics, Evolutionary and Genomic Microbiology, Evolutionary and Population Genetics, Targeted sequencing, Metagenomic shotgun sequencing.

Therapeutic proteins: Peptide, Glycosylation, Monoclonal Antibodies, Glycan, Recombinant Proteins, Nested Gene, Pharmacokinetics, Immune Response, Cytochrome P450, Disease, Disposition, Drug interaction, Drug metabolism, Enzyme suppression, Inflammation cytokine, Pharmacokinetics.

Structural Genomics: Proteomics, Functional Genomics, Ligand, Dementia Praecox, Enzymes, Transmembrane Protein, Epigenetics, Bromodomain, Gene product, Gene to structure, High throughput, NMR, Protein structure, Protein universe, Structural biology, X-ray crystallography
Keywords
Production of Recombinant Proteins
DNA Finger Printing
Protein Purification and Analysis
Mutation Analysis
RNA interference
PCR technology
Microarray technology
Mass Spectrometry
Therapeutic Agents
Vaccines
Tissue Engineering
Antisense Technology
Monoclonal Antibodies
Metagenomics
Genomics
Gene cloning systems
Next-generation sequencing
Molecular and cell biology automation
>Therapeutic proteins
Cells' genetic and Metabolic capacity
Molecular markers
Gene Therapy
Molecular Microbiology
Molecular Enzymology
Metagenomics
Structural Genomics
Functional GenomicsPlant and Animal Molecular Biology
DNA Replication
Open Access Statement
The International Journal of Molecular Biotechnological Research (ijmbr) is an open-access (OA) publication which provides immediate open access to its content on the principle that making research freely available to the public supports a greater global exchange of knowledge. All published works will be available to a worldwide audience, free, immediately upon publication. Publication in the journal is subject to payment of an article processing charge (APC). The APC serves to support the journal and ensures that articles are freely accessible online in perpetuity under a Creative Commons licenses.
Publication Ethics Statement
ijmbr fully adhere to Code of Conduct of Publication Ethics (COPE) and to its Best Practice Guidelines. The Editorial Team enforces a rigorous peer-review process with strict ethical policies and standards to ensure the addition of high-quality scientific studies to the field of scholarly publication. In cases where ijmbr becomes aware of ethical issues, it is committed to investigating and taking necessary actions to maintain the integrity of the literature and ensure the safety of research participants. Click here to read more about the Research & Publication virtue ethics
Content Disclaimer
All the information's, opinions, and views mentioned here represents the authors and the contributions of the articles.
Publication of articles, advertisements, or product information does not constitute endorsement or approval by the journal.
Cannot be help responsible for any error or consequences while using the information updated in this journal.
Although every effort is done by ijmbr to see that there's no any inaccurate data, misleading data, opinion or statement within the journal, the data and opinions appearing in the articles are the responsibility of the contributors concerned.