Editors Overview
iji maintains an Editorial Board of practicing researchers from around the world, to ensure manuscripts are handled by editors who are experts in the field of study.
About the Journal
International Journal of Insects is a peer-reviewed open-access journal launched in 2023 that focuses on the study of insects and related arthropods. The journal aims to publish high-quality research articles, reviews, and communications on all aspects of insect biology, ecology, behavior, physiology, genetics, evolution, and systematics.
International Journal of Insects seeks to publish original research articles, reviews, and communications on all aspects of insect biology, ecology, behavior, physiology, genetics, evolution, and systematics, to advance our understanding of these important organisms and their interactions with the environment. Publication Charge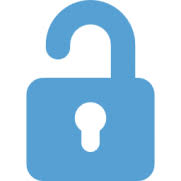 Open Access
Focus and Scope
Insect Diversity and Taxonomy:

insects, arthropods, taxonomy, systematics, diversity, classification, morphology, phylogeny, biogeography, species richness, insect collections, insect identification, insect orders, insect families, insect genera, insect species, insect diversity hotspots, insect conservation.

Insect behavior, including mating behavior, foraging, and social behavior:

insects, arthropods, behavior, mating behavior, courtship, sexual selection, mate choice, pheromones, reproductive success, foraging behavior, host plant selection, chemical ecology, social behavior, communication, aggression, cooperation, altruism, kin selection, parental care, caste systems, eusociality, insect societies.

Insect ecology, including interactions with other organisms and their environment:

insects, arthropods, ecology, habitats, ecosystems, biodiversity, community ecology, population ecology, competition, predation, parasitism, mutualism, plant-insect interactions, herbivory, pollination, insect vectors, disease ecology, insect-plant coevolution, climate change, habitat fragmentation, habitat restoration, conservation biology, ecosystem services, ecosystem functioning.

Insect physiology, including development, growth, and reproduction:

insects, arthropods, physiology, development, growth, metamorphosis, molting, endocrine system, hormones, juvenile hormone, ecdysone, reproduction, mating, fertilization, embryonic development, larval development, pupal development, adult development, diapause, photoperiodism, circadian rhythms, aging, senescence, reproductive physiology, insect biotechnology.

Insect genetics and genomics, including molecular and cellular aspects:

insects, arthropods, genetics, genomics, molecular biology, gene expression, RNA interference, genetic engineering, transgenesis, genome editing, genetic variation, population genetics, phylogenetics, molecular evolution, developmental genetics, cell biology, cellular signaling, receptor signaling, neural development, neurogenetics, neurophysiology, immune system, host-pathogen interactions, insecticide resistance, biotechnology.

Insect Evolution and Phylogeny:

insects, arthropods, evolution, phylogeny, systematics, cladistics, molecular phylogenetics, the fossil record, biogeography, convergent evolution, parallel evolution, coevolution, adaptive radiation, speciation, genetic drift, natural selection, evolutionary developmental biology, paleontology, comparative genomics, comparative morphology, insect origins, insect diversification, insect phylogenomics.

Insect pest management, including biological control, integrated pest management, and insecticide resistance:

insects, arthropods, pest management, biological control, biocontrol agents, natural enemies, entomopathogens, parasitoids, predators, integrated pest management, IPM, chemical control, insecticides, insecticide resistance, resistance management, host plant resistance, cultural control, behavioral control, trap crops, pheromone traps, genetic control, sterile insect technique, transgenic crops, pest risk analysis, invasive species, quarantine, biosecurity.

Insect conservation, including the protection of threatened species and their habitats:

insects, arthropods, conservation, biodiversity, threatened species, endangered species, conservation biology, habitat loss, habitat fragmentation, habitat restoration, protected areas, conservation genetics, captive breeding, reintroduction, population monitoring, insect migration, habitat connectivity, ecosystem services, ecosystem functioning, sustainable agriculture, landscape ecology, citizen science, insect conservation policy, conservation education.
Insect-borne diseases, including the biology and control of disease vectors: insects, arthropods, disease vectors, vector-borne diseases, mosquito-borne diseases, tick-borne diseases, zoonotic diseases, arboviruses, malaria, dengue fever, Zika virus, Chikungunya virus, West Nile virus, Lyme disease, Rocky Mountain spotted fever, filariasis, trypanosomiasis, leishmaniasis, schistosomiasis, vector ecology, vector behavior, vector control, insecticide-treated bed nets, insecticide-treated clothing, insecticide spraying, genetically modified mosquitoes, biological control, disease surveillance, disease modeling, public health.
Open Access Statement
The International Journal of Insects (iji) is an open-access (OA) publication which provides immediate open access to its content on the principle that making research freely available to the public supports a greater global exchange of knowledge. All published works will be available to a worldwide audience, free, immediately upon publication. Publication in the journal is subject to payment of an article processing charge (APC). The APC serves to support the journal and ensures that articles are freely accessible online in perpetuity under a Creative Commons licenses.
Publication Ethics Statement
iji fully adhere to Code of Conduct of Publication Ethics (COPE) and to its Best Practice Guidelines. The Editorial Team enforces a rigorous peer-review process with strict ethical policies and standards to ensure the addition of high-quality scientific studies to the field of scholarly publication. In cases where iji becomes aware of ethical issues, it is committed to investigating and taking necessary actions to maintain the integrity of the literature and ensure the safety of research participants. Click here to read more about the Research & Publication virtue ethics
Content Disclaimer
All the information's, opinions, and views mentioned here represents the authors and the contributions of the articles.
Publication of articles, advertisements, or product information does not constitute endorsement or approval by the journal.
Cannot be help responsible for any error or consequences while using the information updated in this journal.
Although every effort is done by iji to see that there's no any inaccurate data, misleading data, opinion or statement within the journal, the data and opinions appearing in the articles are the responsibility of the contributors concerned.