Editors Overview
ijhhsp maintains an Editorial Board of practicing researchers from around the world, to ensure manuscripts are handled by editors who are experts in the field of study.
About the Journal
International Journal of Housing and Human Settlement Planning [2455-8516(e)] is a peer-reviewed hybrid open-access journal launched in 2015 is an architectural journal that covers a wide range of topics including sustainable cities, island developing states, real estate settlement issues, building material technology and another field that are related to architectural issues in housing and settlement planning. Publication Charge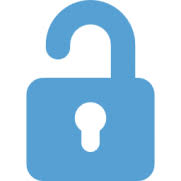 Open
Access
Focus and Scope
Rural Human Settlement of housing: Household livelihood capital, agriculture land transfer, regional differences, employment choice, rural human settlement environment, human factor, public service environment, nature reserve, wellbeing farmers, improving mechanism, comprehensive management, Influencing mechanism.
Incremental Housing: Incremental housing, sites and services, core housing, Informality, Participation, Self-build, Vernacular, construction cost, developing countries, duration, and housing, Cost, Factor-cost ratios, Housing, Owner-built housing, housing finance, and housing policy, Informal settlements; Security of tenure, stakeholder participation.
Development Projects of housing: Water supply, flat and arable land, protection, shelter from the weather, bridging point, crossroad – the intersection of roads, land that floods, marshy or steep land, Resource boom, the Housing Market,  sustainability indicators, housing development, new projects, AHP, ranking.
Sustainable Human Settlement: Ecological environment, sustainable development, human settlement space, Colonialism, Colonial urban planning, Cultural imperialism, Modernist urban planning, Landsat; urbanization; urban expansion; population mapping, Land reform, national reconstruction, settlement development.
Human Settlements' Environments of housing: Human settlements' environments, dwellings stores, anthropophagous species, ruderal plants,  public housing community; human settlements environment; residential satisfaction; built environment evaluation, public housing communities, social relations, housing construction, and improvements.
Cape Town of human and housing: Western Cape province, public housing, state housing, homeownership, infrastructural citizenship, South Africa (cape town), stoke on text (UK), Community involvement trends in the Housing Development, Township in Cape Town, Low-income housing, and informal settlements, informal settlements in Cape Town, innovation, and income growth.
Modernist Urban Planning of human: demolition and reconstruction, urbanologist, acculturation, Cameroon, colonialism, colonial urban planning, cultural imperialism, modernist urban planning, new urbanism, urban networks, space syntax, society mapping, Local wisdom.
Social Housing of human settlements: security than private renting, public housing, nonprofit organizations, housing associations, and community housing providers, Developing Countries, Sustainable Development, Sustainability indicators, historically unequal distribution of wealth and resources, Greenfield, and social housing projects.
Circular Economy of housing settlements: manufactured, material consumption, redesigns materials, products, resource intensive, and reclaims "waste" new materials and products, plastic waste; housing; job creation; circular economy; sustainability; environmental technologies, Production, and consumption, Behavioral change, Resource efficiency.
Community Planning of human: social, economic, and environmental well-being of districts and their citizens, community plan, green community scholarship, green community planning, history of the green community, Immersive virtual reality, Ecological validity Soundscape, Community planning, Multisensory perception,
Spatial Arrangement of housing settlement: interlocking spatial relationship, Cluster Corridor, Fractal Lineament, Mechanical stratigraphy Spacing Swarm, Topology, Muscle fiber trajectories, Myosepta, Force transmission, Bending, Swimming mechanics, Gnathostomes, Petromyzontidae Myxinidae, GIS, Spatial research, Neighborhood effects. 
Human settlement objective of housing settlement: social, economic, and environmental quality of human settlements, urban and rural poor, technical cooperation activities, partnerships between the public, private, and community sectors, and participation in decision-making by community groups and special interest groups, indigenous peoples, the elderly.
Settlement of Rural Human: farmers settlements, land-based primary economic activities, rural areas, social relationships, Hedonic pricing model, Human dynamics, Human perception, Street-view images, Sense of place GeoAI, policy, implementation, affordable human settlement, incrementalism, development, projects.
Regional Differences of housing: Regionalism architecture, constructions, primarily houses, region's climate, geology, geography, and topography, sustainable architecture, regionalism.
Land reform: Land reform, land ownership laws, regulatory requirements, or customs, government-initiated government-supported property redistribution, agricultural land, Housing markets, Political economy, Chinese cities, Land Management, and collectively owned land.
Open Access Statement
The International Journal of Housing and Human Settlement Planning (ijhhsp) is an open-access (OA) publication which provides immediate open access to its content on the principle that making research freely available to the public supports a greater global exchange of knowledge. All published works will be available to a worldwide audience, free, immediately upon publication. Publication in the journal is subject to payment of an article processing charge (APC). The APC serves to support the journal and ensures that articles are freely accessible online in perpetuity under a Creative Commons licenses.
Publication Ethics Statement
ijhhsp fully adhere to Code of Conduct of Publication Ethics (COPE) and to its Best Practice Guidelines. The Editorial Team enforces a rigorous peer-review process with strict ethical policies and standards to ensure the addition of high-quality scientific studies to the field of scholarly publication. In cases where ijhhsp becomes aware of ethical issues, it is committed to investigating and taking necessary actions to maintain the integrity of the literature and ensure the safety of research participants. Click here to read more about the Research & Publication virtue ethics
Content Disclaimer
All the information's, opinions, and views mentioned here represents the authors and the contributions of the articles.
Publication of articles, advertisements, or product information does not constitute endorsement or approval by the journal.
Cannot be help responsible for any error or consequences while using the information updated in this journal.
Although every effort is done by ijhhsp to see that there's no any inaccurate data, misleading data, opinion or statement within the journal, the data and opinions appearing in the articles are the responsibility of the contributors concerned.