Editors Overview
ijepda maintains an Editorial Board of practicing researchers from around the world, to ensure manuscripts are handled by editors who are experts in the field of study.
About the Journal
International Journal of Environmental Planning and Development Architecture  is a peer-reviewed hybrid open-access journal launched in 2015 that focuses on all major issues related to environmental planning and development including environmental economics and legislation, its challenges, design, and risk assessment. The scope also covers other issues from environmental eco-sufficiency and related fields. Publication Charge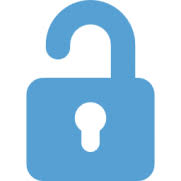 Open Access
Focus and Scope
Sustainable development of environment:

Environment and development, Sustainable architecture, negative environmental impact, energy, development space, generator rotor, kinetic energy, global warming, economic growth. 

General regression neural networks:

Sparse data sets, back-propagation, pointwise convergence, true regression, orthogonal series, suspended sediment, neural network, energy conservation, building simulation, thermal energy storage.

Strategic environmental assessment:

Environmental impact assessment, economic and social aspects, Environmental issues, and challenges mitigating environmental barriers, low-carbon sustainable development, strategic planning, effective management of interactions, cumulative effects, environmental impact assessment.

Social capital of environmental planning:

social networks, interconnected networks, social participation, local sustainable development, social interface, environmental policy evolution, collection action, social norms, invasive plant management, human ecological dimension, localism, planning, network, social and organizational benefits, environmental policy, and management.

Ecological region of environmental development:

Natural communities and species, land or water, biodiversity of flora, fauna, and ecosystems, the indication of sustainable development, interregional trade, international economic, regional sustainability, trade theory, land use sustainable trade, and municipal environmental management.

System dynamics of development:

Agricultural sustainability, irrigation development projects, land degradation, agricultural pollution, simulation modeling, social and economic issues, social and natural environment, water resource development, potential long-term environment, and transport modeling.

Benefits of Environmental Management System:

An Environmental Management System framework, environmental goals, evaluating, environmental performance, human resource management, natural culture and regulation, natural cultural variables, socio-economic value, environmental management strategies, green issues, and uncertainty analysis.

Strategic spatial planning of environment:

Governance practice, improve infrastructure, housing, water management, food production, urban socio-spatial development, local authorities, ecosystem services, urban growth management, scenario planning, logical paradox, dialectics, precautionary principle, wind farm, scale ecosystem services. 

Environmental ethics of development:

Ethical theory, intrinsic value, climate ethics, generational equity, carrying capacity, biodiversity, ethics of nature relatedness, Eco biocommunication, anthropogenic activities, healthy environment, human ecology, religion and science, conservation ethics, environment behavior, and environmental attitude.
Open Access Statement
The International Journal of Environmental Planning and Development Architecture (ijepda) is an open-access (OA) publication which provides immediate open access to its content on the principle that making research freely available to the public supports a greater global exchange of knowledge. All published works will be available to a worldwide audience, free, immediately upon publication. Publication in the journal is subject to payment of an article processing charge (APC). The APC serves to support the journal and ensures that articles are freely accessible online in perpetuity under a Creative Commons licenses.
Publication Ethics Statement
ijepda fully adhere to Code of Conduct of Publication Ethics (COPE) and to its Best Practice Guidelines. The Editorial Team enforces a rigorous peer-review process with strict ethical policies and standards to ensure the addition of high-quality scientific studies to the field of scholarly publication. In cases where ijepda becomes aware of ethical issues, it is committed to investigating and taking necessary actions to maintain the integrity of the literature and ensure the safety of research participants. Click here to read more about the Research & Publication virtue ethics
Content Disclaimer
All the information's, opinions, and views mentioned here represents the authors and the contributions of the articles.
Publication of articles, advertisements, or product information does not constitute endorsement or approval by the journal.
Cannot be help responsible for any error or consequences while using the information updated in this journal.
Although every effort is done by ijepda to see that there's no any inaccurate data, misleading data, opinion or statement within the journal, the data and opinions appearing in the articles are the responsibility of the contributors concerned.