Editors Overview
ecft maintains an Editorial Board of practicing researchers from around the world, to ensure manuscripts are handled by editors who are experts in the field of study.
About the Journal
E-Commerce for Future & Trends [2454-9347(e)] is a peer-reviewed hybrid open-access journal launched in 2011 that includes the use of the internet, and smartphones, and creates confidence in people to their credit cards online are growing exponentially. Hence E-commerce is here to stay, and everyone has to adapt themselves to become smarter online as buyers and sellers because all the basic principles of the real word business apply to E-commerce Publication Charge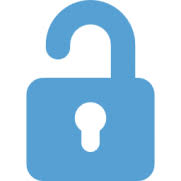 Open Access
Focus and Scope
Electronic Business: Government, Consumer electronics, Electronic commerce, Reflection, Information resources, Corporate acquisitions, Conference management, Business process re-engineering, agent-mediated electronic commerce, business-to-consumer aspects, business-to-business aspects, intelligent agents, consumer buying behavior, need identification, product brokering, buyer coalition formation, merchant brokering.

Business Process Re-Engineering: Symbiosis, Business process re-engineering, Manufacturing processes, Virtual manufacturing, Web services, Logistics, Analytical models, Service-oriented architecture, Aerospace simulation, Intelligent networks, Industrial engineering, Information technology, Business process re-engineering, Companies, Technology management, Disaster management, Engineering management, Fractals, Innovation management, Organizational aspects business process simulation, business process steps, tool manufacturing company, processing steps, smart manufacturing companies, resource utilization, customer satisfaction, BPMN approach, Bizagi simulator, business process reengineering, M1 process model, M2 process model, Business process re-engineering, ICT, Smart City, Smart City Framework.

Electronic commerce policy and theory: Electronic commerce, Internet, IP networks, Computer networks, Business, Electrical capacitance tomography, ARPANET, Intelligent networks, Postal services, Electronic mail trust conceptualization, e-commerce, customer relationship model, typology, psychology, disposition to trust, institution-based trust, sociology, trusting beliefs, trusting intentions, social psychology, Web vendor, personal information, InternetLaw, Legal factors, Electronic commerce, Government, Africa, Marketing and sales, Educational institutions, Conference management, Environmental management, Grounding.

Supply Chain and Customer Relationship Management and Business Process: Knowledge management, Customer relationship management, Business, Instruments, Information systems, Management information systems, Information management, Performance analysis, Testing, Project management, Customer relationship management, Marketing and sales, Companies, Information management, Project management, Information analysis, Customer satisfaction, Standards organizations, Buildings, Information technology.

EDI trading network: Blockchain, Medical services, Software development, Automation, Supply chain business, Computers, Digital signatures, Consumer electronics, Data handling, International trade, Internet, Electronic data interchange, Internet, Companies, Costs, Data handling, Enterprise resource planning, Java, Humans, Business, Protocols, Postal services, electronic data interchange, information exchange automation, EDI, trade documents, administrative forms, purchase orders, invoices, price lists, bills, end user document types, Data storage.

Social commerce: Business, Media, Security, Mouth, Electronic commerce, Communities, Internet, Media, Product development, Companies, Communities, Mouth, Web 2.0, Electronic commerce, Sociotechnical systems, Social computing, Economics, Research framework, social commerce, Social shopping, Social networking, Social commerce, Social networking sites, Consumer behavior, Decision-making process, Stimulus–organism–response model.

Mobile commerce: Mobile communication, Business, Data mining, Predictive models, Mobile computing, Transaction databases, TrajectoryBusiness, Web and internet services, Mobile handsets, Marketing management, Technology management, Investments, Technology forecasting, Economic forecasting, Organizational aspects, ExplosivesBusiness, Aggregates, Human-computer interaction, Educational institutions, Economic forecasting, Wireless application protocol, Europe, Guidelines, Wireless networks, Telecommunication services.

Inventory management systems: Inventory management, Mass customization, Supply chains, Companies, Industries, Bibliographies, Hospitals, supply chain management, SCM, vendor-managed inventory, VMI, simulation, supply chain coordination, inventory management, Stochastic processes, Decision support systems, Inventory management, Production and inventory management Process industries, IoT, RFID Warehouse inventory management system, Wi-Fi module, Open source hardware.

Automated data collection systems: Discrete event simulation, Management training, Manufacturing industries, Aerospace simulation, Aerospace industry, Buildings, Context modeling, Electronic switching systems, Automotive engineering, Visualization Smart Card, Rail Networks, Public Transport Systems, Geographic Information System Technology, Automatic Vehicle Location, Machine learning, Data collection, Labeling, Data models, Data acquisition, Training data, Smart manufacturing.

Transaction's lifecycle: transactional memory environmental management, Degradation, Electricity supply industry, Maintenance, Timing, Stochastic processes, Environmental economics, Retirement, Productivity, and Costs.

Research limitations/implications: Standards, Safety, Timing, History, Protocols, Real-time systems, Reliability Spatial resolution, Signal resolution, Costs, Entropy, Antenna theory, Robustness, Bandwidth, Apertures, Constraint optimization, Frequency electronic commerce, human factors, behavioral sciences, management science electronic commerce, management, multi-agent systems Extranet, information sharing, multiagent simulation system, supply chain, electronic commerce, information exchange, business partners, order information, inventory information, demand information, supply chain performance, buyer-seller correlation, demand uncertainty, trading partners.

Design of the Internet Retailing Questionnaire: Web and internet services, Delay, Security, Focusing, Context-aware services, Availability, Humans, Banking, Credit cards retailing, Internet, customer services customer perceived service quality, Internet retailing, online retailing, marketing strategy internet, information resources, electronic commerce, data privacy, risk management, retail data processing third-party assurances, online retailing trust, consumer trust, Internet vendors, e-commerce, e-retailers, trust-building strategies, online purchasing, perceived risk, Web merchant, attitude, simulated retail Web site, model-derived hypotheses, pilot study, assurance seals Customer satisfaction, Q factor, Web sites, Internet, Reliability, Companies, Business.

Data reduction through the Identification of factors: Performance analysis, Data visualization, Instruments, Application software, Information analysis, Scalability, Computer science, High-performance computing, Humans, Signal processing, data reduction, data visualization, multiprocessing systems, performance evaluation, electronic commerce, data mining, metadata, transaction processing, data warehouses, data visualization, information resources data mining, Computer architecture, Bridges, Data warehouses, Web pages, Cleaning, Web server, Data visualization, Fuels, User interfaces-commerce/data mining integration, e-commerce domain, integrated architecture, data understanding, knowledge discovery projects, data collection, application server layer, data logging, metadata, data transformation bridges, transaction processing systems, customer event streams, clickstreams, data warehouse, mining workbench, multiple views, data mining algorithms, visualization, OLAP.
Open Access Statement
The E-Commerce for Future & Trends (ecft) is an open-access (OA) publication which provides immediate open access to its content on the principle that making research freely available to the public supports a greater global exchange of knowledge. All published works will be available to a worldwide audience, free, immediately upon publication. Publication in the journal is subject to payment of an article processing charge (APC). The APC serves to support the journal and ensures that articles are freely accessible online in perpetuity under a Creative Commons licenses.
Publication Ethics Statement
ecft fully adhere to Code of Conduct of Publication Ethics (COPE) and to its Best Practice Guidelines. The Editorial Team enforces a rigorous peer-review process with strict ethical policies and standards to ensure the addition of high-quality scientific studies to the field of scholarly publication. In cases where ecft becomes aware of ethical issues, it is committed to investigating and taking necessary actions to maintain the integrity of the literature and ensure the safety of research participants. Click here to read more about the Research & Publication virtue ethics
Content Disclaimer
All the information's, opinions, and views mentioned here represents the authors and the contributions of the articles.
Publication of articles, advertisements, or product information does not constitute endorsement or approval by the journal.
Cannot be help responsible for any error or consequences while using the information updated in this journal.
Although every effort is done by ecft to see that there's no any inaccurate data, misleading data, opinion or statement within the journal, the data and opinions appearing in the articles are the responsibility of the contributors concerned.