By
Ashutosh Singh

Shakti Kumar
Student, Department of Civil Engineering, Bansal Institute of Engineering and Technology, Lucknow, India
Assistant Professor, Department of Civil Engineering, Bansal Institute of Engineering and Technology, Lucknow, India
Abstract
Plastic waste management may be a critical issue. Over 300 million metric plenty of plastics are manufacture within the world yearly and about one-half of this volume is for disposal applications, the product that is discarded within a year of their purchase. It's the boon and bane of our times. While there are multiple uses, its waste and thus the resultant pollution clogs up our rivers, oceans, lands and adversely affect biodiversity. We'd like to plan for disposal of the latest synthetic product, implants, etc which have completed their time period. Plastic recycling is especially enlarging thanks to continuously increasing consumption levels of both commodities. Composting-aerobic and anaerobic, both the choices are available to the resigned for scientific disposal of waste in future. However, the country also needs something in tens of policy and guidelines to enable the municipal corporations to run the waste services effectively. Economic development and people's changing patterns of consumption and production have led to extreme growth in plastic wastes everywhere on the earth. Plastic waste disposal is harmful to human health and the environment. Hence, there's a great desire to scale back the plastic wastes. To scale back plastic wastes, education is very important as education can change people's knowledge, attitude, and behaviors in the direction of plastic waste management.
Keywords: Municipal and industrial plastic waste, plastic waste problem, Plastic waste management, Land filling, Mechanical, Biological and Thermo chemical recycling
[This article belongs to Research & Reviews : Journal of Ecology(rrjoe)]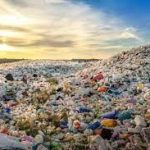 How to cite this article: Ashutosh Singh, Shakti Kumar Investigation of Discarding Methods for Industrial Plastic Waste rrjoe 2021; 10:25-30
---
Full Text
Browse Figures
References
1. P. Singh and V.P. Sharma: Integrated plastic waste management:Environmental and improved health approaches.
2. Narayan P, Lindhqvist T, Tojo T. Analysing plastic waste management in India, M.Sc. (Environmental Management and Policy) Thesis, Lund, Sweden; September 2001.
3. Scott DS, Czernik SR, Piskorz J, Radlein DSAG. Fast pyrolysis of plastic. Energy and Fuels 1990; 4:407–11.
4. Miskolczia N, Barthaa L, Deak G, Jover B. Thermal degradation of municipal plastic waste for production of fuel-like hydrocarbons. Polymer Degradation and Stability 2004; 86:357–66.
5. Achilias DS, Roupakias C, Megalokonomosa P, Lappas AA, Antonakou EV. Chemical recycling of plastic wastes made from polyethylene (LDPE and HDPE) and polypropylene (PP). Journal of Hazardous Materials 2007; 149:536–42.
6. Balakrishnan RK, Guria C. Thermal degradation of polystyrene in the presence of hydrogen by catalyst in solution. Polymer Degradation and Stability 2007; 92:1583–91.Environmental Protection Department. (2011). Reduce your waste and recycle your plastics campaign. Teachers' Guidebook, 20.
7. Buekens AG, Huang H. Catalytic plastics cracking for recovery of gasolinerange hydrocarbons from municipal plastic wastes. Resources Conservation and Recycling 1998; 23:163–81.
8. Achyut K. Panda, R.K. Singh and D.K. Mishra: Thermolysis of waste plastic to liquid fuel a suitable method for plastic waste management and manufacture of value added products –A world prospective in 2009.
9. Cheuk-Fai Chow and Siu Kit Yenug: Plastic waste problem and Education for plastic waste management in 2017.
10. Scott G. Antioxidants in science, technology, medicine and nutrition. Chichester: Albion Publishing;
11. P.M. Subramanian: Plastics recycling and waste management in the US.
12. L Rigamonti, M. Grasso, J. Magnani: Environmental evaluation of plastic waste management scenarios, in 2013.
13. David Lazarevic, Nils Brandt and Nicolas Buclet: Plastic waste management in the context of a European recycling society: comparing results and uncertainties in a life cycle perspective, in 2010.
14. G.L. Sivakumar Babu,Sandeep Kumar chouksey Stress–Strain response of plastic waste mixed soil in 2010.
15. Shuchi gupta, krishna mohan :Solid waste management in india: options and opportunites in1998.
16. Muthaa NH, Patel M, Premnath V. Plastics materials flow analysis for India. Resources. Conservation and Recycling 2006; 47:222–44.
17. Gupta S, Mohan K, Prasad R, Gupta S, Kansal A. Solid waste management in India: options and opportunities. Resources Conservation and Recycling 1998; 24:137–54.
18. Uemura Y, Baba K, Ohe H, Ohzuno Y, Hatate Y. Catalytic decomposition of hydrocarbon into hydrogen and carbon in a spouted-bed reactor as the second-stage reactor of a plastic recycling process. The Journal of Material Cycles and Waste Management 2003; 5:94–7.
19. Environmental Protection Department. (2013). Monitoring of solid waste in Hong Kong. Waste Statistics for 2013.
20. Environmental Protection Department. (2015). School waste reduction and recycling education and awareness campaign. Hong Kong Waste Reduction Website.
21. European Commission (2013). Green paper on a European strategy on plastic waste in the environment.
---
Regular Issue
Open Access
Article
| | |
| --- | --- |
| Volume | 10 |
| Issue | 2 |
| Received | May 13, 2021 |
| Accepted | June 4, 2021 |
| Published | July 15, 2021 |