By
Dakito Alemu Kesto
Assistant Professor, Accounting and Finance, Addis Ababa University, Ethiopia
Abstract
The real estate business has been one in all the fastest growing sectors within the economy of Ethiopian. Currently, the key actors within the sector are the local investors and few foreigners have also engaged to some extent. The essential question is: what's the legal ground for establishing local likewise as foreign private real-estate businesses in Ethiopia? Thus, the objectives of this study were to explore the legal-framework establishing local and Ethiopian branch of a foreign real-estate businesses within the country. So as to deal with the question under study, both primary and secondary data were used. The firsthand data were collected using self-administered questionnaire whereas, secondary data were collected by review of related literature and documents like proclamations, regulation, directives and plan and procedures were used. The finding shows that, establishing Ethiopian branch of a foreign real-estate business has a spillover-effect for the advancement of the sector and there by the economy of the country. However, the country doesn't have a specific real-estate law and at a similar time the sector has been vulnerable for different types of abuses. Property development business thanks to it for not being excluded from Art 21(4) of the Proclamation No. 980/2016, it is governed by the business Registration and Licensing Proclamation.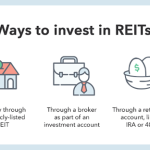 How to cite this article: Dakito Alemu Kesto Comparison of Establishing Local Versus An Ethiopian Branch of A Foreign Real Estate Business in Ethiopia njrel 2021; 4:1-15
---
Full Text
Browse Figures
References
1. Access. Capital. Available from: https://www.access-capital-partners.com/en; 2020.
2. World Bank Group. Planate Bank's. Available from: https://www.doingbusiness.org/content/dam/ doingBusiness/media/AnnualReports/English/DB2019-report_web-version.pdf. Vol. 201(9); 2019. Doing Business report.
3. Dorosh Paul, Schmidt Emily. The rural-urban transformation in Ethiopia. ESSP II working paper. p. 48; 2010. Available from: https://www.ifpri.org/publication/rural-urban-transformation-ethiopia.
4. Cho JW. Foreign direct investment: determinants, trends in flows and promotion policies. In: Lakshminarayanan K, editor. Available from: http://www.unescap.org/tid/publication/indpub 2259.pdf.Viewat Investment promotion and enterprise development Bulletin for Asia and the Pacific. Vol. 1. United Nations; 2003. p. 99–112, ESCAP Works Towards Reducing Poverty and Managing Globalization. Google Scholar.
5. Encarta reference library; 2006. Available from: https://en.wikipedia.org/wiki/Encarta.
6. ECE REAG UN; 2000. Available from: https://op.europa.eu/en/publication-detail/-/publication/ff94662a-e2bf-489f-b915-f684cd25ba46/language-en.
7. Abebe Menen. Regulation of real estate business in Ethiopia; 2018. Available from: http://etd.aau.edu.et/bitstream/handle/123456789/12627/Menen%20Abebe.pdf?sequence=1&isAllowed=y.
8. ERCA; 2006. Available from: http://www.ecc.gov.et/index.php/joomla/laws/single-article.
9. Black Henry Campbell. Black's law dictionary (2nd ed. West publishing Company; 1910).
10. Nwanna Gladson. The contribution of foreign direct investment to exports: an empirical study of 23 LDCs. Intereconomics. 1986;21(6):277–82. doi: 10.1007/BF02925173.
11. Proclamation No. 980/2016; 2016. Available from: https://chilot.me/2015–16–2008-e-c-proclamations/proclamation-no-980_2016-commercial-registration-and-licensing/.
12. Commercial code of Ethiopia 1960s; 1960. Available from: https://dfsobservatory.com/content/ federal-democratic-republic-ethiopia-proclamation-commerical-code-1960-commercial-agents.
13. Investment proclamation. Available from: https://investmentpolicy.unctad.org/investment-laws/laws/318/ethiopia-investment-proclamation-no1180–2020. Vol. 1180/2020; 2020.
14. Building proclamation. Available from: https://www.ilo.org/dyn/natlex/natlex4. detail?p_lang=en&p_isn=85146&p_country=ETH&p_count=141. Vol. 426/2009; 2009.
---
Regular Issue
Open Access
Article
| | |
| --- | --- |
| Volume | 4 |
| Issue | 1 |
| Received | June 6, 2022 |
| Accepted | April 8, 2021 |
| Published | June 8, 2021 |