By
Purti Srivastava
Student, Bennett University, Uttar Pradesh, India
Abstract
Somewhat recently, intellectual property law has been under constant investigation which challenges the modes and approaches regarding how to manage the effect of innovative progression on its customarily settled standards. In addition, discusses right now encompassing the problem between the copyright and innovation are constantly inimically arranged – between the interests of creators versus those of the general public; among makers and customers; between private and public space. Likewise, different copyright defences under various public what is more global lawful structures are challenged with their capacity of finding some kind of harmony. Consequently, the idea of 'balance' has turned into an essential thought that different lawful arrangements what is more analyses are taking a stab at to accomplish, yet additionally view it as a situating guideline for intellectual property law's enhancement. This paper starts with an Introduction, which analyses the concept of balance between the two regimes as a whole, stating the objectives of the current research paper, framing the 3 research questions and mentioning the research methodology and then the research paper is divided into various parts. The starting discussion talks about the concept of balance between the copyright and technology at present. It highlights the concept of balance between copyright and technology in the past, thus further paper mentions the scope and importance of balance between these concepts with the emergence of technology with changing times. The paper is finally concluded by the Conclusion stating the viewpoint of the researcher after analysing the 3 research questions.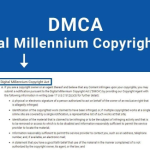 How to cite this article: Purti Srivastava Copyright Law and Technology: Challenging the Concept of Balance jiprl 2021; 4:5-9
---
Full Text
Browse Figures
References
1. Danilo Mandic, Balance: Resolving the conundrum between copyright and technology? Fifth Advanced Research Forum on Intellectual Property Rights; Selected Topics on the Balance of Intellectual Property WIPO, May 2011
2. Brain A Carlson, Balancing the digital scales of copyright law, 50 SMU L. REV. 825 (2016)
3. CCH Canadian Ltd. v. Law Society of Upper Canada, 2004 SCC 13 (CanLII) [Internet]. Canlii.org. CanLII; 2004 [cited 2021 Dec 6]. Available from: https://www.canlii.org/en/ca/scc/doc/2004/2004scc13/2004scc13.html
4. Copyright Directive 2001 5. Donaldson v Becket, 1 Eng. Rep. 837
6. Gillespie, T. (2007) Wired Shut: copyright and the shape of digital culture Cambridge: MIT Press; p.31
7. Mandic, D. 2011. Copyright Law and Technology: Challenging the Concept of Balance. Fifth Advanced Research Forum on Intellectual Property Rights, WIPO. Geneva, Switzerland 23 – 25 May 2011
8. Neha Sharma, Copyright law and technology: Challenging the concept of Balance published on April 26, 2016.
---
Regular Issue
Open Access
Article
| | |
| --- | --- |
| Volume | 4 |
| Issue | 2 |
| Received | November 25, 2021 |
| Accepted | December 5, 2021 |
| Published | December 30, 2021 |