By
Sunil Sopnur

Aditya Yashwant Jadhav

Vivek Vinayak Abhale

Sahil Sadanand Patankar

Mitesh Vitthal Abhale
Professor, Department of Mechanical Engineering, Saraswati College of Engineering, Kharghar, Maharashtra, India
Student, Department of Mechanical Engineering, Saraswati College of Engineering, Kharghar, Maharashtra, India
Student, Department of Mechanical Engineering, Saraswati College of Engineering, Kharghar, Maharashtra, India
Student, Department of Mechanical Engineering, Saraswati College of Engineering, Kharghar, Maharashtra, India
Student, Department of Mechanical Engineering, Saraswati College of Engineering, Kharghar, Maharashtra, India
Abstract
As there is an increase in global warming, many important steps have to be taken to decrease its effect and from this project by considering all the factors according to the norms and adding some techniques, it would be helping towards this work. HVAC and R systems stand for heating, ventilation, air conditioning, and refrigeration. As the HVAC systems are used in every sector nowadays, like hotels, private and official sectors, industries, and other commercial offices, this project aims to achieve an energy-efficient HVAC system for the given commercial building layout. This project particularly deals with the heat load calculation, selection of materials, selection of systems taking into consideration of various factors like structure of the building, glass material, sun's path, and climate conditions. The project will follow all safety standards and the norms regarding human comfort and also consider the environmental aspects. The outcome of the project will be a plan of complete HVAC & R systems of the layout of the building with consideration of all the aspects including the latest technologies in HVAC industries.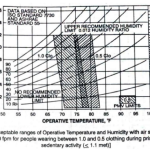 How to cite this article: Sunil Sopnur, Aditya Yashwant Jadhav, Vivek Vinayak Abhale, Sahil Sadanand Patankar, Mitesh Vitthal Abhale Design of HVAC System for a Commercial Building ijsmfe 2021; 7:9-13
---
Full Text
Browse Figures
References
1. Arsha Viswambharan, Sheetal Kumar Patidar, Khyati Saxena. Sustainable HVAC systems in commercial and residential buildings. International Journal of Scientific and Research Publications. 2014; 4(4): 1−4.
2. AN bhagwat, SN Teli, P gunaki, V Majali. Review paper on energy efficiency technologies for heating, ventilation and air conditioning (HVAC). International Journal of Scientific & Engineering Research. 2015; 6(12).
3. MH Lulla. DX air conditioning for office buildings. 1999; 1−18.
4. BF Yu, ZB Hua M, Liu HL Yang QX Kong, YH Liu. Review of research on airconditioning systems and indoor air quality control for human health. 2009; 32(1): 3−20.
5. W Goetzler, M Guernsey, J Young, J Fuhrman. The future of air conditioning for buildings. July 2016.
6. Marco Masoero. Inspection and energy auditing of HVAC systems. 1−16.
7. Chandra Sekhar. Space temperature difference, cooling coil and fan, energy and indoor air quality issues revisited. Energy and Buildings. 2005; 37(1): 49−54.
8. I Zajic, T Larkowski, M Sumislawska, KJ Burnham, David V Hill. Modelling of an air handling unit: A Hammerstein-bilinear model identification approach. 2011 21st International Conference on Systems Engineering. 2011. DOI:10.1109/ICSEng.2011.19.
9. Junaid Hussain. Heat load calculation. International Journal of Trend in Scientific Research and Development (IJTSRD). Aug. 2019; 3(5): 1233−1235.
10. RV Simha. HVAC of green building. A look at the hazy scenario. 2004; 7(2): 33−46.
11. George Sze, Lek Siang Hwa. Hospital HVAC design: A challenge for IAQ, energy recovery and system reliability. 2002; 1−11.
---
Regular Issue
Open Access
Article
| | |
| --- | --- |
| Volume | 7 |
| Issue | 1 |
| Received | June 23, 2021 |
| Accepted | July 5, 2021 |
| Published | July 20, 2021 |