By
Niti Choudhary

Dukx Tyagi

Ashutosh Vasisth

Surya Prakash D.V
Student, Department of Biotechnology, Meerut Institute of Engineering and Technology, Uttar Pradesh, India
Abstract
Manilkara zapota (sapodilla) is belongs to sapotaceae family. This plant contains various nutrition values. The fruit of sapota is rich with many antioxidants, the leaf of this beneficial plant is also very useful, which helps in improving the condition of digestive tract by prevention of disease like gastritis,enteritis. As sapota is also rich with vitamin C and antioxidants which also boosts immunnity of the body and lowers the risk of disease. It contains various phytochemicals like flavinoids, saponins, tannins, phenolics and terpenoids. It also has medicinal properties like antioxidant, anti-inflammatory, antiviral, antibacterial and anti-inflammatory properties. In this experiment, ethanol is the best solvent for the extraction of rutin from leaves of Manilkara zapota. It shows 16μg/ml concentration. Then ethanolic plant extract was poured in to column chromatography for purification of rutin. Here rutin was enhanced and its concentration was 17.5μg/ml. Here silica gel is adsorbed impurities in plant extract and rutin concentration was enhanced.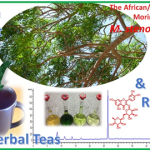 How to cite this article: Niti Choudhary, Dukx Tyagi, Ashutosh Vasisth, Surya Prakash D.V Studies on Extraction and Purification of Rutin from Ethanolic Extract of Manilkara zapota Leaves ijpb 2022; 8:1-5
---
Full Text
Browse Figures
References
1. A. Shazly, R. Meselhy, M. Mossa, A. Monem, and N. Fayek "Chemical and biological study of Manilkara zapota (L.) Van Royen leaves (Sapotaceae) cultivated in Egypt" Pharmacognosy Res, 4(2): 85-91, 2012.
2. A. Ganguly and S. M. A. Rahman "Evaluation of the cytotoxic, antimicrobial, antioxidant, anthelmintic and cns depressant activities of Manilkara zapota leaf (Sapotaceae)" World Journal of Pharmaceutical Research. 4(1): 272-283, 2014.
3. C. Mohanapriya, S. Uma, R. D. Modilal, and V. Nithyalakshmi "Phytochemical screening and in vitro antioxidant studies on acetone extract of Manilkara zapota L. Seeds" Int. J Pharm Sci. Res. 5(6): 2354-61, 2014.
4. M. Kaneria, Y. Baravalia, Y. Vaghasiya, and S. Chanda "Determination of antibacterial and antioxidant potential of some medicinal plants from Saurashtra region, India" Indian J Pharm Sci; 71: 406-412, 2009.
5. S. V. Chanda and K. V. Nagani "Antioxidant Capacity of Manilkara zapota L. Leaves Extracts Evaluated by Four in vitro Methods" Nature and Science, 8(10): 260-266, 2010.
6. A. Muhtadi, S. Sumiwi, and K. Lestari "A study of antidiabetic activity of alcoholic extract of Achras zapota roots" Bionatura (Indonesia), 2(2): 2000.
7. S. Saradha, A. Ruckmani, M. Chokkalingam, R. Maignanakumar, R. Arunkumar, E. Madhavi, and R. L. Prabhu "Hypoglycemic Activity of Aqueous and Ethanolic Extracts Of Manilkara Zapota Seeds In Streptozotocin Induced Diabetic Rats" Int J Pharm Pharm Sci, 6(2): 434-437, 2014.
8. J. Ma, X. D. Luo, P. Protiva, H. Yang, C. Ma, M. J. Basile, I. B. Weinstein, and E. J. Kennelly "Bioactive novel polyphenols from the fruit of Manilkara zapota (Sapodilla)" J Nat Prod 66: 983- 986, 2003.
9. M. Singh, P. Soni, N. Upmanyu, and Y. Shivhare "In-vitro Anti-arthritic Activity of Manilkara zapota Linn." Asian J. Pharm. Tech., 1(4): 123-124, 2011.
10. Y. Shivhare, N. Upmanyu, P. Soni, and P. Jain "Evaluation of analgesic activity of Manilkara zapota (leaves)" Eur J Exp Biol, 1: 14-17, 2011.
11. Misra G, Mitra CR. Mimusops manilkara, constituents of fruit and seed. Phytochemistry. 1969;8:249–52.
12. Kaneria M, Baravalia Y, Vaghasiya Y, Chanda S. Determination of antibacterial and antioxidant potential of some medicinal plants from Saurashtra region, India. Indian J Pharm Sci. 2009;71:406–12.
13. Chanda SV, Nagani KV. Antioxidant capacity of Manilkara zapota leaves extracts evaluated by four in vitro methods. Nat Sci. 2010;8:260–6.
14. Pankaj KJ, Prashant S, Neeraj U, Yogesh S. Evaluation of analgesic activity of Manilkara zapota (leavea) Eur J Exp Biol. 2011;1:14–7.
15. Addae-Mensah I, Munenge RW. Quercetin-3-neohesperidoside (rutin) and other flavonoids as the active hypoglycemic agents of Bridelia ferruginea. Fitoterapia. 1989; 60:359–62.
---
Regular Issue
Open Access
Article
| | |
| --- | --- |
| Volume | 8 |
| Issue | 1 |
| Received | April 22, 2022 |
| Accepted | July 25, 2022 |
| Published | August 5, 2022 |