By
B.L. Bairwa

Sher Singh Morodiya
Assistant Professor, Department of Neurosurgery, SMS Medical College, Jaipur, Rajasthan, India
Nursing Superintendent, Department of Neurosurgery, SMS Hospital (SMSMC), Jaipur, Rajasthan, India
Abstract
Around the world, 250000–500000 people every year face a spinal cord injury. Cause of acute spinal cord injuries includes falls, motor vehicle accidents, sport injuries, trampoline accidents, gunshot, stab wound, abscess/infection on the spinal cord and birth injuries which affect the spinal cord. Most spinal cord injuries are due to preventable causes such as road traffic crashes, falls or violence. The term 'spinal cord injury' refers to damage to the spinal cord resulting from trauma or from disease or degeneration. Risk of mortality depends on level of injury and availability of medical aid. Symptoms of acute spinal cord injuries can vary. It depends on the location of the injury on spinal cord. It determines what part of body will affect and how severe the symptoms will appear. A case of acute spinal cord injuries needs emergency evaluation. An acute spinal cord injury can cause ongoing neurological problems that require further medical follow-up. The specific treatment is based on age, overall health, medical history, extent, and type of acute spinal cord injury, respond to initial treatment, expected course of the acute spinal cord injury. Currently, there is no way to repair a damaged or bruised cord. An interdisciplinary team of health care providers is required for the assessment, treatment, and rehabilitation of such cases. There are many potential complications which requires special attention. A patient with spinal cord injury, needs help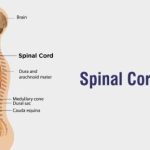 How to cite this article: B.L. Bairwa, Sher Singh Morodiya Acute Spinal Cord Injury: Assessment and Management ijnen 2022; 8:7-11
---
Full Text
Browse Figures
References
1. WHO/Geneva/November 2013 Spinal cord injury https://www.who.int/news room/fact sheet/detail/spinal cord injury
2. John Hopkins Medicines/USA/2021 Acute spinal cord injury https://www.hopkinsmedicine.org/health/conditions and diseases/acute spinal cord injury
3. National Institute of Neurological Disorders and Stroke/Baghdadi July,2013 Spinal Cord Injury: Hope Through Research / https://www.ninds.nih.gov/Disorders/Patient Caregiver
Education/Hope Through Research/Spinal Cord Injury Hope Through Research
4. Kennedy Kriger Institute/Baltimore, MD June,2012 Guide to Patient Care at Kennedy Krieger Institute: Programs, Clinics and Services /http://neurosurgery.med.sc.edu/patientcare/ spinal_cord_injury.asp
5. PubMed Health/Rockvile, MD January 2016 How is SCI diagnosed? https:// www.ncbi.nlm.nih.gov/pubmedhealth/PMHT0030151/
6. The. What Is ASIA Impairment Scale | Answers | Spinal Cord Injury Zone! [Internet]. Spinal Cord Injury Zone! 2009 [cited 2022 Feb 22]. Available from:
https://spinalcordinjuryzone.com/answers/9243/what-is-asia-impairment-scale
7. Center for Spinal Cord Injury | Kennedy Krieger Institute [Internet]. Kennedykrieger.org. Kennedy Krieger Institute; 2021 [cited 2022 Feb 22].
8. Radiopaedia. (n.d.)/ASIA impairment scale. http://radiopaedia.org/articles/asia-impairment-scale
9. National Institute on disability and Rehabilitation Research (NIDRR)/Washington, DC/ October, 2007 Spinal Cord Injury Treatment and Rehabilitation/ https:// www.medicinenet.com/ spinal_cord_injury_treatments_and_rehabilitation/article.htm
10. Brenda Rodríguez-Mendoza, Paola A. Santiago-Tovar, Marco A. Guerrero-Godinez, and Elisa García-Vences. Rehabilitation Therapies in Spinal Cord Injury Patients, Paraplegia. 1st ed. London, United Kingdom: Jose Juan Antonio Ibarra Arias and Carlos Alberto Cuellar Ramos, Intech Open, Limited; 2020.
---
Regular Issue
Open Access
Article
| | |
| --- | --- |
| Volume | 8 |
| Issue | 1 |
| Received | July 15, 2021 |
| Accepted | November 27, 2021 |
| Published | February 18, 2022 |