[{"box":0,"content":"
n
n
n
n
By
n
[foreach 286]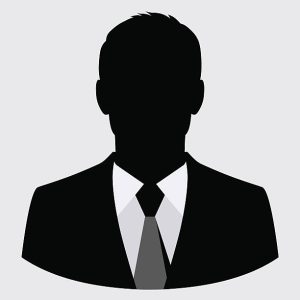 Ayush Srivastava, Preeti Singh, Alka Singh
[/foreach]
n
n
[foreach 286] [if 1175 not_equal=""]n
Student, Assistant Professor, Department of Computer Science & Engineering, Babu Banarasi Das Engineering College, Lucknow,Department of Computer Science & Engineering, Babu Banarasi Das Engineering College, Lucknow, Department of Computer Science & Engineering, Babu Banarasi Das Engineering College, Lucknow, Assistant Professor,Uttar Pradesh, Uttar Pradesh, Uttar Pradesh,India, India, India

n [/if 1175][/foreach]
n
n
Abstract
n This research focuses on the effects of online proctoring in facilitating the online test procedure for prospects, as well as how these tools affect engagement and learnability, as well as a retrospective investigation of other online examinations now in demand and a comparison of both. As a researcher, we learned that online proctoring is essential not only for a smooth examination process, but also for the cautious management of a student's career. This study was conducted as a result of the trends in the field of online examinations, which necessitates mentorship for students so that they remain aware of the importance of the knowledge they require for their careers and provide an honest exam. This is also the motivation for this study; for each student to perform well in exams, they must acquire knowledge; and for that, strict proctoring is necessary. As a result, it is reasonable to conclude that the capacity to efficiently proctor an online exam is a necessary feature for future scalability in the education and assessment fields. Human proctoring is also an expensive and time-consuming option. We offer a method that does automatic online proctoring without the need for human intervention in this research.n
n
n
n
n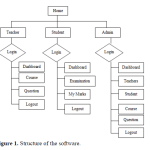 n
n
How to cite this article:n Ayush Srivastava, Preeti Singh, Alka Singh Adoption of Proprietary Online Exam Proctoring Software Using Multimedia Analytics System ijmct July 20, 2023; 01:25-29
n
n
---
n
Full Text
n [if 992 equals="Open Access"] nhttps://storage.googleapis.com/journals-stmjournals-com-wp-media-to-gcp-offload/2023/08/0aea8103-25-29-adoption-of-proprietary-online-exam-proctoring-software-using-multimedia-analytic.pdf [else]nnvar fieldValue = "[user_role]";nif (fieldValue == 'indexingbodies') {n document.write('https://storage.googleapis.com/journals-stmjournals-com-wp-media-to-gcp-offload/2023/08/0aea8103-25-29-adoption-of-proprietary-online-exam-proctoring-software-using-multimedia-analytic.pdf');n }nelse if (fieldValue == 'administrator') { document.write('https://storage.googleapis.com/journals-stmjournals-com-wp-media-to-gcp-offload/2023/08/0aea8103-25-29-adoption-of-proprietary-online-exam-proctoring-software-using-multimedia-analytic.pdf'); }n else { document.write(' '); }nn[/if 992]nn [if 379 not_equal=""]n
Browse Figures
n
n [/if 379]n
n
n Referencesn
n [if 1104 equals=""]n
Hollister KK, Berenson ML. Proctored versus unproctored online exams: Studying the impact of exam environment on student performance. Decision Sciences Journal of Innovative Education. 2009 Jan;7(1):271–94.
Casey BJ, Getz S, Galvan A. The adolescent brain. Dev Rev. 2008 Mar 1; 28(1): 62–77.
Piette MA, Kinney SK, Haves P. Analysis of an information monitoring and diagnostic system to improve building operations. Energy Build. 2001 Oct 1; 33(8): 783–91.
Geeks for Geeks. (2020). Difference between Open-source Software and Proprietary Software. [Online]. Available from: https://www.geeksforgeeks.org/difference-between-open-source-software-and-proprietary-software/
Schryen G, Kadura R. Open source vs. closed source software: towards measuring security. In Proceedings of the 2009 ACM symposium on Applied Computing. 2009 Mar 8; 2016–2023.
BBC. Cons of Proprietary Software. [Online]. https://www.bbc.co.uk/bitesize/guides/ zhx26yc/revision/11
iTech India. (2019). Pros and Cons of Open Source vs Proprietary Software. [Online]. Available from: https://itechindia.co/blog/the-pros-and-cons-of-open-source-vs-proprietary-software/
Alessio HM, Malay N, Maurer K, Bailer AJ, Rubin B. Examining the effect of proctoring on online test scores. Online Learning. 2017 Mar; 21(1): 146–61.
Naha P. (2023). 15 Best Online Proctoring Software and Services to Look Up in 2023. [Online]. Software Suggest Blog. Available from: https://www.softwaresuggest.com/blog/best-online-proctoring-software/#
Hylton K, Levy Y, Dringus LP. Utilizing webcam-based proctoring to deter misconduct in online exams. Comput Educ. 2016 Jan 1; 92–93: 53–63.
Yadav K, Thareja R. Comparing the performance of naive bayes and decision tree classification using R. Int J Intell Syst Appl. 2019 Dec 1; 11(12): 11–19.
George N. Mastering Django: Core. UK: Packt Publishing Ltd; 2016 Dec 23.
nn [/if 1104][if 1104 not_equal=""]n
[foreach 1102]n
[if 1106 equals=""], [/if 1106][if 1106 not_equal=""],[/ifn 1106]

n [/foreach]n
n [/if 1104]n
nn
---
n [if 1114 equals="Yes"]n
n [/if 1114]nnn
n
n
Regular Issue
Subscription
Review Article
n
n
n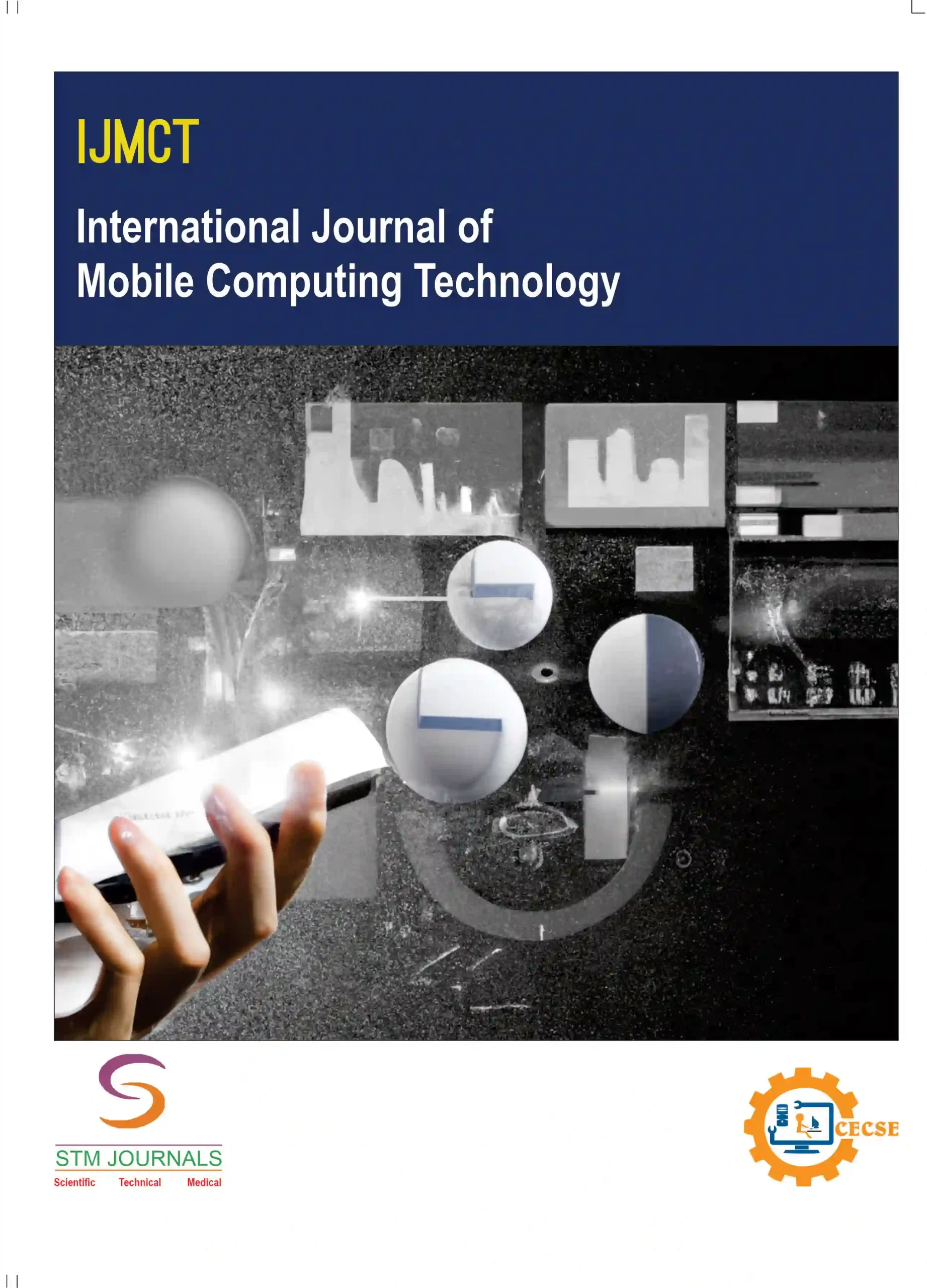 n
n
n
[if 344 not_equal=""]ISSN: [/if 344]n
n
n
n
n
n
| | |
| --- | --- |
| Volume | 01 |
| Issue | 01 |
| Received | June 27, 2023 |
| Accepted | June 30, 2023 |
| Published | July 20, 2023 |
n
n
n
n
[if 1190 not_equal=""]n
Editor

n
[foreach 1188]n
n [/foreach]n
n [/if 1190] [if 1177 not_equal=""]n
Reviewer

n
[foreach 1176]n
n [/foreach]n
n [/if 1177]n
n
n
nnn.mq{ndisplay: flex; justify-content: space-between; width: 1280px; margin: auto; }n .flx {display: flex;margin: 2px;}n.jcsb {justify-content: space-between;}n.w1280 {width: 1280px; margin: auto;}n.w75p {width: 75%; background-color:white; padding:4px 20px 4px 20px; margin:0 10px 0 0; box-shadow: 0 4px 8px 0 rgba(0, 0, 0, 0.2), 0 6px 20px 0 rgba(0, 0, 0, 0.19);}n.w25p {width: 25%; background-color:white; padding: 4px 10px 4px 10px; margin: 0 0 0 10px; box-shadow: 0 4px 8px 0 rgba(0, 0, 0, 0.2), 0 6px 20px 0 rgba(0, 0, 0, 0.19);}n.dvct {border: 1px solid navajowhite;n padding: 4px;n margin-bottom: 4px;n background: #43ff86;}n.post-views {text-align: center;}n.ALLreveiwers img,n .ALLeditors img {n width: 50px;n height: 50px;n border-radius: 50px;n margin: 10px;n } n.ALLreveiwers,n .ALLeditors {n border-bottom: 1px solid black;}n.modaltext {n color: white;n padding: 0px 30px 0px 30px;n text-decoration: none;n }n.modaltext:hover {n color: black;n background-color: rgb(255 221 204);n color: black;n }n.modal-content {n margin-top: 50%;n }n table,n tr,n td {n padding: 10px;n border: none;n }n h2 {n font-size: 16px !important;n font-family: 'Roboto', Slab !important;n line-height: 1.4em;n }n h3 {n font-size: 16px !important;n font-family: 'Roboto', Slab !important;n }n h4 {n font-family: 'Roboto', Slab !important;n }n p {n font-size: 14px !important;n font-family: 'Roboto', Slab !important;n }n a {n color: blue;n font-size: 15px !important;n font-family: 'Roboto', Slab !important;n }n li,n p {n font-size: 15px !important;n font-family: 'Roboto', Slab !important;n text-align: justify;n }n .authdiv img {n max-width: 17px;n max-height: 17px;n }n.authdiv {n display: flex;n padding: 1px 2px;n }n@media only screen and (max-width:768px){n.mq{display:block; width:100%; padding:4px;}n.w75p{width:100%;}n.w25p{width:100%;}n}nnn function myFunction2() {n var x = document.getElementById("browsefigure");n if (x.style.display === "block") {n x.style.display = "none";n }n else { x.style.display = "Block"; }n }n document.querySelector(".prevBtn").addEventListener("click", () => {n changeSlides(-1);n });n document.querySelector(".nextBtn").addEventListener("click", () => {n changeSlides(1);n });n var slideIndex = 1;n showSlides(slideIndex);n function changeSlides(n) {n showSlides((slideIndex += n));n }n function currentSlide(n) {n showSlides((slideIndex = n));n }n function showSlides(n) {n var i;n var slides = document.getElementsByClassName("Slide");n var dots = document.getElementsByClassName("Navdot");n if (n > slides.length) { slideIndex = 1; }n if (n (item.style.display = "none"));n Array.from(dots).forEach(n item => (item.className = item.className.replace(" selected", ""))n );n slides[slideIndex – 1].style.display = "block";n dots[slideIndex – 1].className += " selected";n }nnn function myfun() {n x = document.getElementById("editor");n y = document.getElementById("down");n z = document.getElementById("up");n if (x.style.display == "none") {n x.style.display = "block";n }n else {n x.style.display = "none";n }n if (y.style.display == "none") {n y.style.display = "block";n }n else {n y.style.display = "none";n }n if (z.style.display == "none") {n z.style.display = "block";n }n else {n z.style.display = "none";n }n }n function myfun2() {n x = document.getElementById("reviewer");n y = document.getElementById("down2");n z = document.getElementById("up2");n if (x.style.display == "none") {n x.style.display = "block";n }n else {n x.style.display = "none";n }n if (y.style.display == "none") {n y.style.display = "block";n }n else {n y.style.display = "none";n }n if (z.style.display == "none") {n z.style.display = "block";n }n else {n z.style.display = "none";n }n }n"}]