By
Shanmukh Mallapureddy
Student, Department of Urban Planning, Lovely School of Architecture, Lovely Professional University, Punjab, India
Abstract
Precast/prestressed concrete construction has been promoted over the past half-century on the premise of cost savings in materials and labour, increased product and craftsmanship quality, and construction speed. Contractors' familiar with precast technology have typically relied on this style of building with great success for solely economic reasons. However, in recent years, pre – cast concrete industry has taken on a whole new meaning in terms of its social and environmental implications.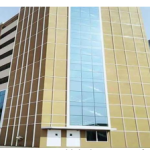 How to cite this article: Shanmukh Mallapureddy Ecological and Societal Advantages of Precast Concrete Technology ijlpa 2022; 8:46-51
---
Full Text
Browse Figures
References
1. Yee, Alfred A., "Prestressed Concrete for Buildings," PCI JOURNAL, V. 21, No. 5, September-October 1976, Pp. 112-157.
2. Yee, Alfred A., and Kim, Chang Nai, "One Hundred Washington Square: Structural Design and Construction," PCI JOURNAL, V. 29, No. 1, January-February 1984, pp. 24-48.
3. Yee, Alfred A., "Design Considerations for Precast Prestressed Concrete Building Structures in Seismic Areas," PCI JOURNAL, V. 36, No. 3, May-Jane 1991, pp. 40-55.
4. Yee, Alfred A., "Precast Design and Construction Solutions," CONSPECTUS Technical Journal 2000, Singapore Housing and Development Board, Singapore.
5. "Precast Hybrid Moment Resistant Frames: Innovation History from Concept to Technology," Charles Pankow Builders, Ltd. & The Pankow Consortium, February 1996.
6. Bouzoubaã, Nabil, and Malhotra, V. Mohan, "Performance of Lab-Produced HVFA-Blended Cements in Concrete," Concrete International, V. 23, No. 4, April 2001, pp. 29-33.
7. Yee, Alfred A., "Precast Design and Construction Solutions," To be published in upcoming July-August 2001 PCI JOURNAL.
8. Byfors, K., Influence of silica fume and flyash on chloride diffusion and pH values in cement paste, Cement and Concrete Research. Vol. 17, pp. 115-130, 1987
9. Arya, C., Buenfeld, NR. and Newman, JB. Factors Influencing chloride binding in concrete, Cement and Concrete Research 20(2). pp 291-300, 1990.
10. Meyer, C., The greening of the concrete industry, Cement and Concrete Composites, Volume 31, pp 601-605, 2009.
11. Hammervold, J., Reenaas, M., and Brattebø, H., Environmental life cycle assessment of bridges. Journal of Bridge Engineering, 18(2), pp 153-161, 2011.
---
Regular Issue
Open Access
Article
| | |
| --- | --- |
| Volume | 8 |
| Issue | 1 |
| Received | April 26, 2022 |
| Accepted | May 3, 2022 |
| Published | May 16, 2022 |