By
Rashmi Ratnakant Chavan

Mrunal Chavan
Clinical Instructor, Department of Medical Surgical Nursing, K.J. Somaiya College of Nursing, Sion, Mumbai, Maharashtra, India
Vice Principal, Department of Paediatric Nursing, P.D. Hinduja College of Nursing, Andheri, Mumbai, Maharashtra, India
Abstract
After leaving the ICU, patients may suffer from what is known as Post-Intensive Care Syndrome (PICS), which can happen to any person who has been in the ICU. Patients with PICS present with physical, cognitive and psychiatric impairments. PICS may be induced if a person was on prolonged mechanical ventilation, experienced sepsis, multiple organ failure and a prolonged duration of "bedrestore deep sedation". It has been estimated that Post-Traumatic Stress Disorder (PTSD) is most prevalence in critically ill patients and the risk is as high as 63%. This paper summarises the findings related to knowledge of magnitude, risk factors and preventive strategies for PICS. There were total 97 papers published in Medline, Cochrane and Google Scholar from Jan 2014 to Jan 2021, out of which 15 were deemed relevant to this review as per following inclusion and exclusion criteria. The population comprised of ICU patients. Findings suggested that demographic variables such as older age, female sex as well as clinical variables such as previous mental health problems, high disease severity, negative ICU experience, and delirium are some of the significant risk factors contributing in the development of PICS. Preventive Strategies for PICS at ICU setting includes: Early Rehabilitation, ABCDEFGH bundle, ICU diaries, Intensive care unit follow-Up clinics, Nurse led preventive psychological intervention. Studies related to paediatric age Group and also studies published in languages other than English were excluded from the Present study. PICS, inspite of having its significant impact on the function and quality of life of patients and families, there is limited awareness and it under-recognition among the Healthcare team.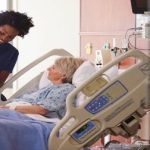 How to cite this article: Rashmi Ratnakant Chavan, Mrunal Chavan Magnitude, Risk Factors and Preventive Strategies for Post ICU Care Syndrome (PICS) in ICU Setting: A Systematic Review ijcn 2022; 8:16-21
---
Full Text
Browse Figures
References
1. Davydow DS, Gifford JM, Desai SV, Needham DM, Bienvenu OJ. Posttraumatic stress disorder in general intensive care unit survivors: a systematic review. General hospital psychiatry. 2008; 30 (5): 421–434.
2. Wunsch H, Angus DC, Harrison DA, et al. Variation in critical care services across North America and Western Europe. Critical Care Med 2008; 36: 2787–2793.
3. Iwashyna TJ, Ely EW, Smith DM, Langa KM. Long-term cognitive impairment and functional disability among survivors of severe sepsis. Jama. 2010; 304 (16): 1787–94.
4. Swoboda SM, Lipsett PA. Impact of a prolonged surgical critical illness on patients' families. Am J Crit Care. 2002; 11 (5): 459–466.
5. Rawal G, Yadav S, Kumar R. Post-intensive care syndrome: an overview. Journal of translational internal medicine. 2017; 5 (2): 90–2.
6. Pratik P Pandharipande, Timothy D Girard, E Wesley Ely. Long-term cognitive impairment after critical illness. N Engl J Med 2014; 370 (2): 185–6.
7. Ferrante LE, Pisani MA, Murphy TE, Gahbauer EA, Leo-Summers LS, Gill TM. Factors associated with functional recovery among older intensive care unit survivors. American journal of respiratory and critical care medicine. 2016; 194 (3): 299–307.
8. Guerra C, Hua M, Wunsch H Anesthesiology.Risk of a Diagnosis of Dementia for Elderly Medicare Beneficiaries after Intensive Care. 2015; 123 (5): 1105–1112.
9. Lee M, Kang J, Jeong YJ. Risk factors for post–intensive care syndrome: A systematic review and meta-analysis. Australian Critical Care. 2020; 33 (3): 287–294.
10. Fuke R, Hifumi T, Kondo Y, Hatakeyama J, Takei T, Yamakawa K, Inoue S, Nishida O. Early rehabilitation to prevent postintensive care syndrome in patients with critical illness: a systematic review and meta-analysis. BMJ Open. 2018; 8
11. Taito S, Shime N, Ota K, Yasuda H. Early mobilization of mechanically ventilated patients in the intensive care unit. Journal of intensive care. 2016; 4 (1): 1–7.
12. Ely, E. Wesley MD, MPH, FCCM The ABCDEF Bundle: Science and Philosophy of How ICU Liberation Serves Patients and Families, Critical Care Medicine 2017; 45 (2): 321–330
13. Nielsen AH, Angel S, Egerod I, Lund TH, Renberg M, Hansen TB. The effect of family-authored diaries on posttraumatic stress disorder in intensive care unit patients and their relatives: A randomised controlled trial (DRIP-study). Aust Crit Care. 2020; 33 (2): 123–129.
14. Blair KT, Eccleston SD, Binder HM, McCarthy MS. Improving the patient experience by implementing an ICU diary for those at risk of post-intensive care syndrome. Journal of patient experience. 2017; 4 (1): 4–9.
15. Levine SA, Reilly KM, Nedder MM, Avery KR. The patient's perspective of the intensive care unit diary in the cardiac intensive care unit. Critical care nurse. 2018; 38 (4): 28–36.
16. Halm MA. Intensive care unit diaries, part 1: constructing illness narratives to promote recovery after critical illness. American Journal of Critical Care. 2019; 28 (4): 319–23.
17. Halperin J, Katz M, Pathmanathan I, Myers L, Van Sickels N, Seal PS, Richey LE. Early HIV diagnosis leads to significantly decreased costs in the first 2 years of HIV care in an urban charity hospital in New Orleans. Journal of the International Association of Providers of AIDS Care (JIAPAC). 2017; 16 (6): 527–30.
18. Jensen JF, Thomsen T, Overgaard D, Bestle MH, Christensen D, Egerod I. Impact of follow-up consultations for ICU survivors on post-ICU syndrome: a systematic review and meta-analysis. Intensive Care Med. 2015; 41 (5): 763–75.
19. Richards-Belle A, Mouncey PR, Wade D, Brewin CR, Emerson LM, Grieve R, Harrison DA, Harvey S, Howell D, Mythen M, Sadique Z. Psychological Outcomes following a nurse-led Preventative Psychological Intervention for critically ill patients (POPPI): protocol for a cluster-randomised clinical trial of a complex intervention. BMJ open. 2018; 8 (2):e020908.
---
Regular Issue
Open Access
Article
| | |
| --- | --- |
| Volume | 8 |
| Issue | 1 |
| Received | February 15, 2022 |
| Accepted | April 27, 2022 |
| Published | March 2, 2022 |