By
Sumit Halder

Amit Chakraborty

Saswati Naskar

Saibal Majumder
Student, Department of Computer Science and Engineering, Greater Kolkata College of Engineering and Management (GKCEM), Kolkata, India
Student, Department of Computer Science and Engineering, Greater Kolkata College of Engineering and Management (GKCEM),, Kolkata, India
Assistant Professor, Department of Computer Science and Engineering, Greater Kolkata College of Engineering and Management (GKCEM),, Kolkata, India
Assistant Professor, Department of Computer Science and Engineering, Greater Kolkata College of Engineering and Management (GKCEM),, Kolkata, India
Abstract
Heart attacks have become a prevalent and serious condition in recent years due to a variety of causes. Numerous variables, including age, sex, fat, and others, can be used to predict it. In the current study, it was found that a data set with 13 parameters and 302 distinct data values, collected from a Kaggle dataset to assess patient condition, was covered. This article delves into the application of machine learning and artificial intelligence algorithms for the prevention of heart disease. The primary objective of this study is to enhance the accuracy and precision of identifying cardiac ailments by utilizing advanced algorithms. These algorithms play a pivotal role in discerning the presence or absence of cardiac issues within a given case. By harnessing the power of these technologies, the article aims to revolutionize cardiac complaint detection, ultimately contributing to early intervention and improved patient outcomes in the realm of heart disease management.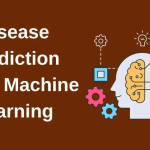 How to cite this article: Sumit Halder, Amit Chakraborty, Saswati Naskar, Saibal Majumder Heart Attack Prediction Using Machine Learning ijbie 2023; 01:8-13
---
Browse Figures
References
1. Palaniappan S,Awang R, Intelligent heart disease prediction system using data mining techniques. 2008 IEEE/ACS International Conference on Computer Systems and Applications, 2008, Doha, Qatar, pp. 108-115, doi: 10.1109/AICCSA.2008.4493524.
2. Nikan S, Gwadry-Sridhar F, Bauer M, Machine learning application to predict the risk of coronary artery atherosclerosis. 2016 International Conference on Computational Science and Computational Intelligence (CSCI), Las Vegas, NV, USA, 2016, pp. 34-39, doi: 10.1109/CSCI.2016.0014.
3. Bashir S, Qamar U,Younus Javed M, An ensemble based decision support framework for intelligent heart disease diagnosis. International Conference on Information Society (i- Society 2014), London, UK, 2014, pp. 259-264, doi: 10.1109/i-Society.2014.7009056.
4. Ramalingam V V, Dandapath A, Raja, M K, Heart disease prediction using machine learning techniques: a survey. Int. J. Eng. Technol.2018, 7(2): 684-7p.
5. Chapman, P., Clinton, J., Kerber, R. Khabeza, T., Reinartz, T., Shearer, C., Wirth, R.: "CRISP- DM 1.0: Step by step data mining guide", SPSS, 1-78, 2000.
6. Charly, K.: "Data Mining for the Enterprise", 31st Annual Hawaii Int. Conf. on System Sciences, IEEE Computer, 7, 295-304, 1998.
7. Fayyad, U: "Data Mining and Knowledge Discovery in Databases: Implications fro scientific databases", Proc. of the 9th Int. Conf. on Scientific and Statistical Database Management, Olympia, Washington, USA, 2-11, 1997.
8. Data A. Applied Data Mining. Statistical Methods for Business and Industry PAOLO GIUDICI. Faculty of Economics University of Pavia Italy – PDF Free Download [Internet]. Docplayer.net. 2013 [cited 2023 Aug 7]. Available from: https://docplayer.net/16673861-Applied-data-mining-statistical-methods-for-business-and-industry-paolo-giudici-faculty-of-economics-university-of-pavia-italy.html
9. Han and Kamber: Data Mining—Concepts and Techniques, 2nd ed., Morgan Kaufmann, 2006 [Internet]. Illinois.edu. 2023 [cited 2023 Aug 7]. Available from: https://hanj.cs.illinois.edu/bk3/bk3_slidesindex.htm.
10. Mohd D, Raflah Awang. Intelligent heart disease prediction system using data mining techniques [Internet]. ResearchGate. unknown; 2008 [cited 2023 Aug 7]. Available from: https://www.researchgate.net/publication/4329399_Intelligent_heart_disease_prediction_system_using_data_mining_techniques
11. Kaur, H., Wasan, S. K.: "Empirical Study on Applications of Data Mining Techniques in Healthcare", Journal of Computer Science 2(2), 194-200, 2006.
---
Regular Issue
Subscription
Original Research
| | |
| --- | --- |
| Volume | 01 |
| Issue | 01 |
| Received | July 13, 2023 |
| Accepted | July 30, 2023 |
| Published | August 10, 2023 |